* DO THIS MOD ONLY IF YOU FEEL COMPETENT ENOUGH * Im not responsible for you jacking up your car.
This DIY is for those cb7tuners with substantial drops or super oversized rims/tires. As we all know, the CB chassis is vertically challenged and when we lower it to the 21st century stance standard, we run into hickups. For most, fender rolling isnt enough, and thats where this comes into play.
Parts Needed:
None
Tools Needed:
Safety Glasses
Gloves
Knife
Sledge Hammer ( will be ALOT harder and time consuming w/ a nail hammer )
Phillips Screwdriver
Clip removal tool or flathead screwdriver
Jack ( hydraulic preferably )
Jackstands
Tire Iron
Spray Paint
Lets begin!
Loosen your lugs, Jacked up chassis, place jackstand, and remove your rim/tire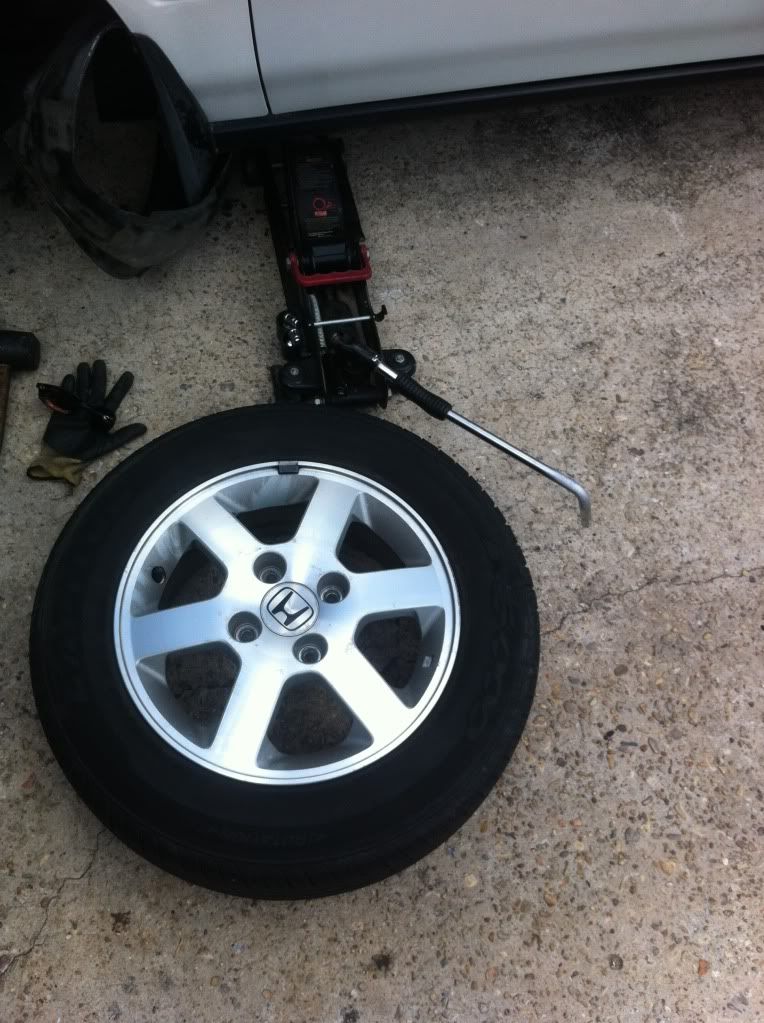 Remove all clips retaining the wheel well guard. They are easy to remove if you straddle them with the clip removal tool or apply leverage to one side using a flat head while unscrewing the plastic head. Cut off any loose or frayed ends to your wheel trim as they will be a danger if left unattended. Once all are removed, the trim can be folded down or removed completely.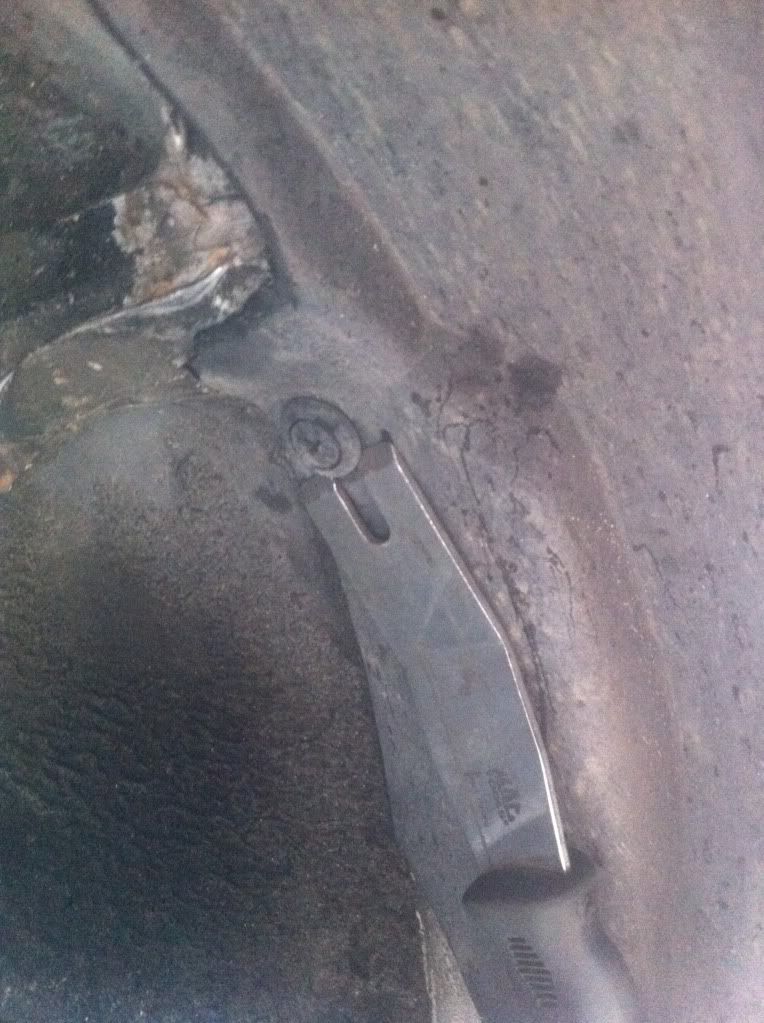 We can now see our culprit. This sharp edge of the frame is responsible for alot of rubbing issues and if you are slammed then you know what im talking about. ( TypeG Polished wheel wells lol )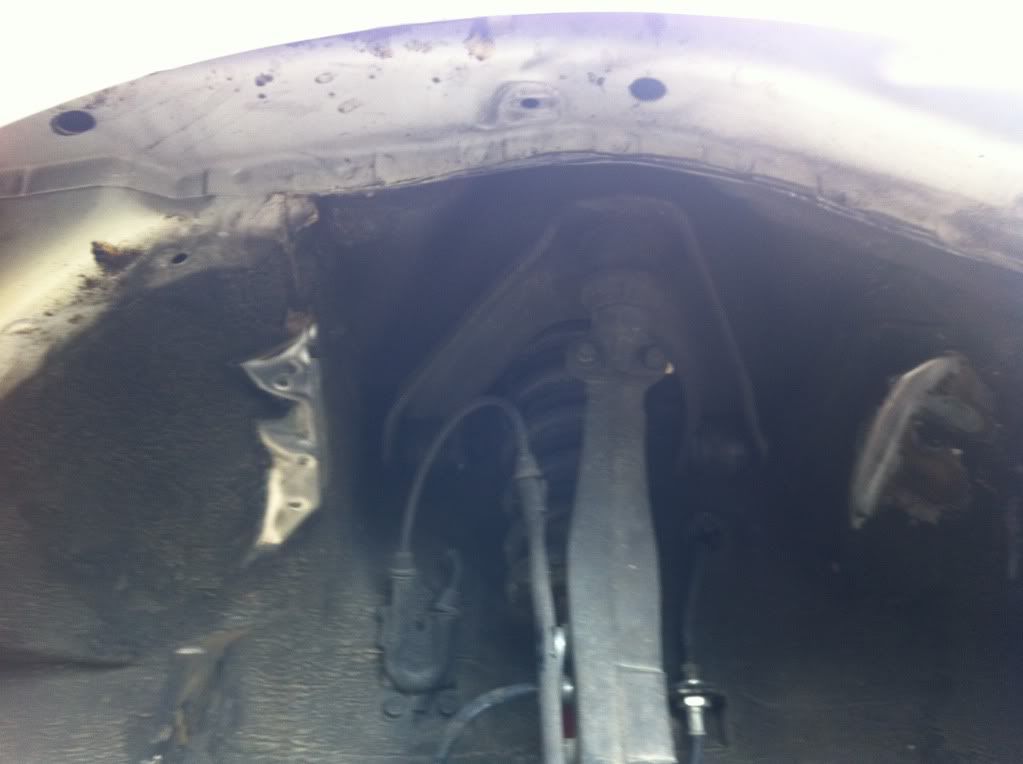 Solution? ....Manhandle that hoe!
Take the Sledge hammer and begin from the Driver Door side slowly working your way towards the headlight. Just get one or two wacks in each spot just enough to motivate it in the right direction. This is a gradual process, so dont try to flatten it out all at the same time because it wont work.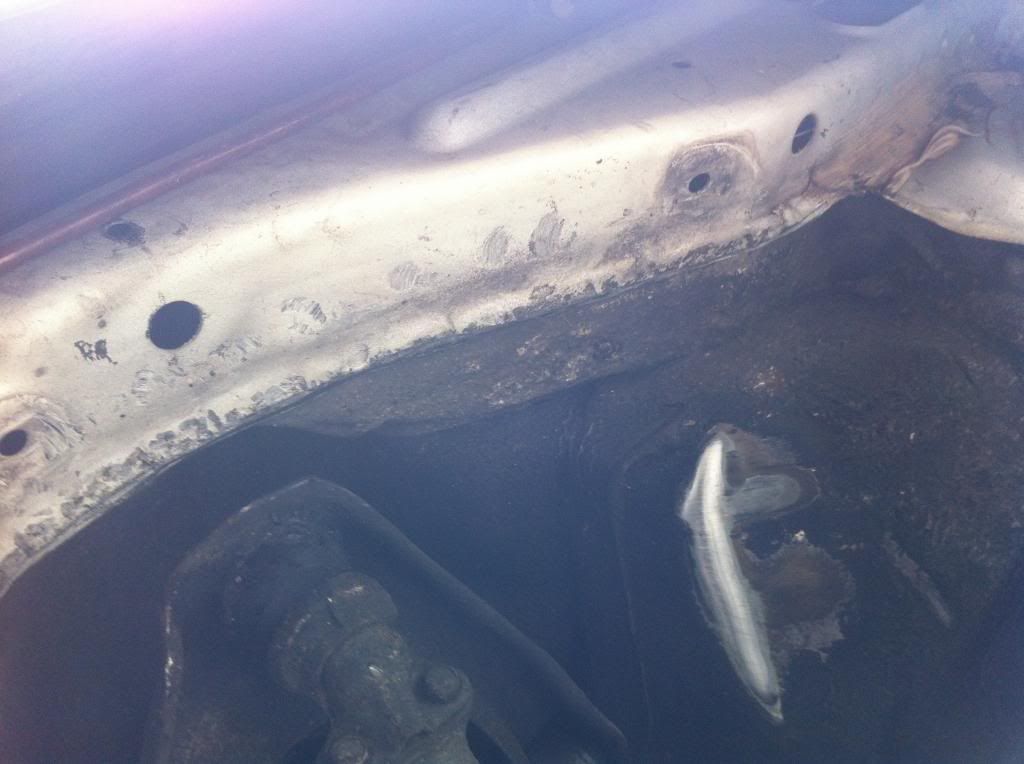 The hardest spot to get will be this edge closest to the headlights. Its possible that I may have to go back and take an angle grinder to it and see how that goes, but for now im going to go with what i have and see if any improvement is needed.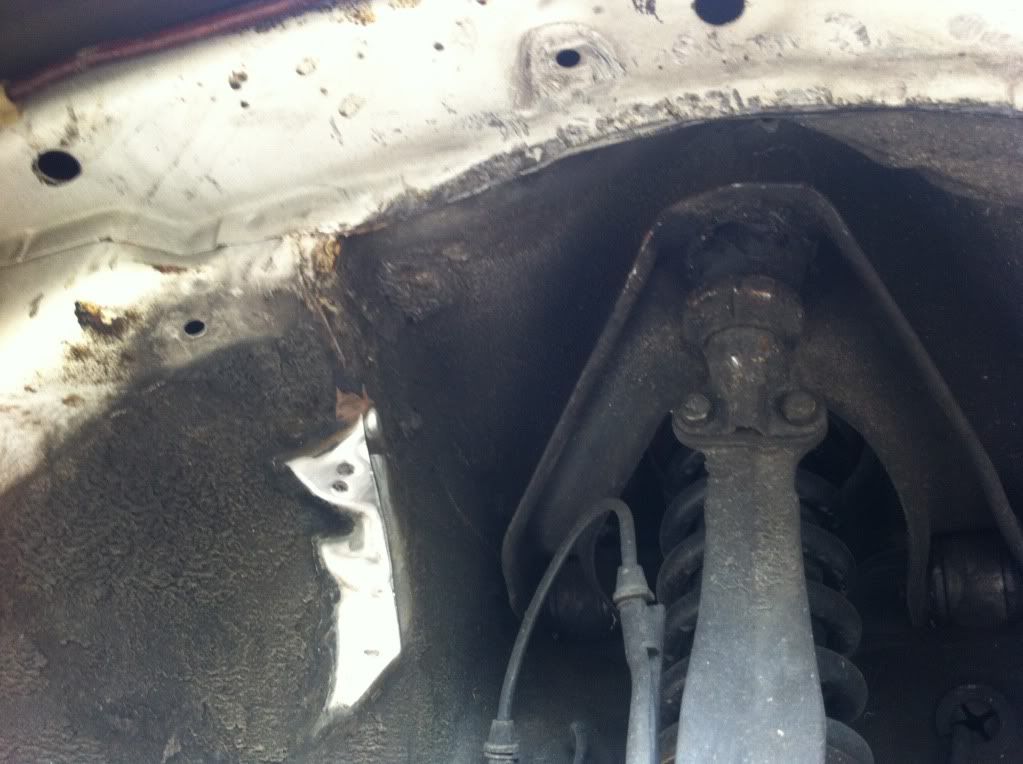 Once you have it flattened all the way, clean and spray the area some paint to prevent rust. Before cleaning up, I used the rubber mallet to "roll" my fender and it worked perfectly. Replace the wheel trim, rim/tire and more on to the other side. The process for the other side is exactly the same.