nice work man. i see your in north carolina

. what all kind of engine mounts do you make or offer?
__________________
My cb7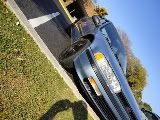 h22a

5-spd lsd
Lord, grant me the serenity
to accept the things I cannot change,
the courage to change the things I can,
and the wisdom to hide the bodies
of those people I had to kill because they pissed me off.