This is funny I just spoke with Tyson earlier today. I remember the Mulberry Burgundy Accord and got to see it before it sold on BAT. I honestly struggled with buying it but just didn't have the space. LOL it's got many more YT hits than mine probably since the color is so much more dramatic.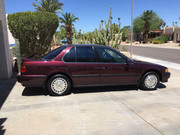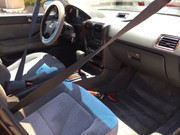 As for the the SE (2nd vid) yes that one is mine and yes I still have it! BTW I did get the lamp indicator taken care of as it was related to the LED bulb swap I did and also replaced the scuffed underbelly pan cover.
After that vid was shot we ended up driving it to the dealer where I bought it new 25 years earlier...