This is my 1998 Acura Integra GSR. Stock b18c1, 5 speed obviously. These pics suck, i just took them. The car has not been washed in 3 weeks. I have owned this car 10 months and love it. I have a lot of parts sitting around waiting to be installed. just waitng for warm weather. ill have new pics when the [arts go on.
Engine:
Stock b18c1
Greddy Catback Exhaust
Arospeed 4-1 Header (2.5" collecter)
Suspension:
koni Yellow Shocks (adjustable)... sitting in my apartment
neuspeed race springs (2"drop)...also sitting in my apartment
stock gsr front upper strut bar
JDM type R rear 24mm sway bar
Beaks rear subframe reinforcement
Gold Konig Feathers 16" (also sitting in my apartment)
Goodyear Eagle F1 tires
Interior:
Stock Black On Black with USDM Type R Rear Seat
Exterior:
30% tint
Type R front lip
Type R rear caps
Wings West RS side skirts (sitting in apartment)
Future Mods:
Install all the parts i have laying around.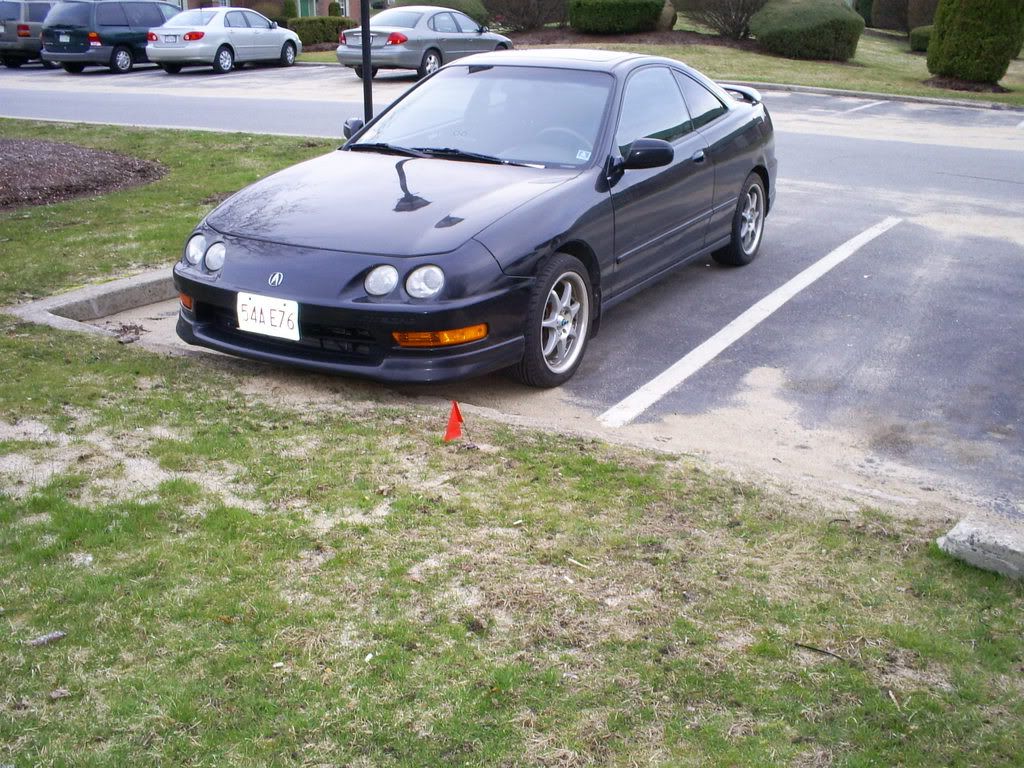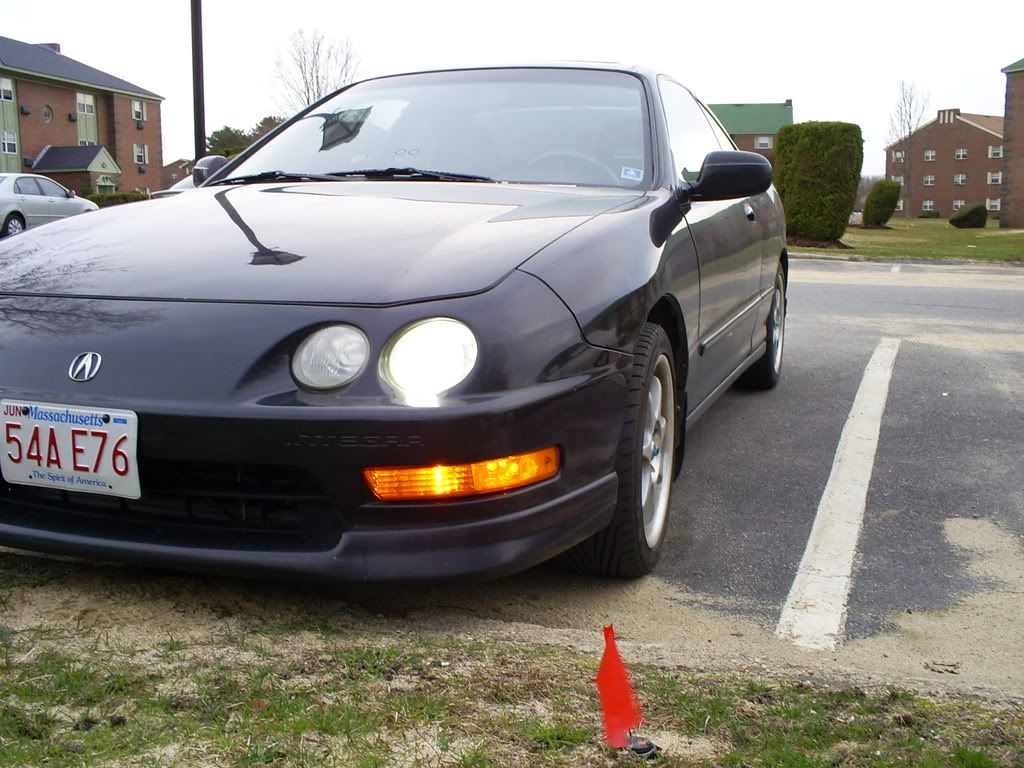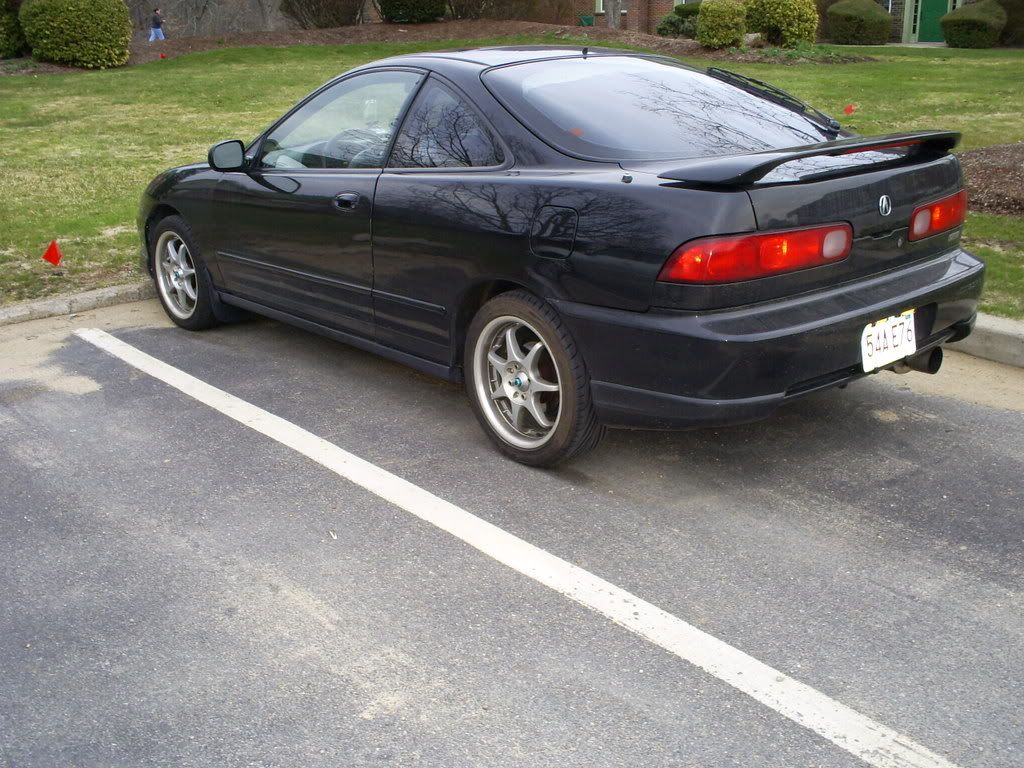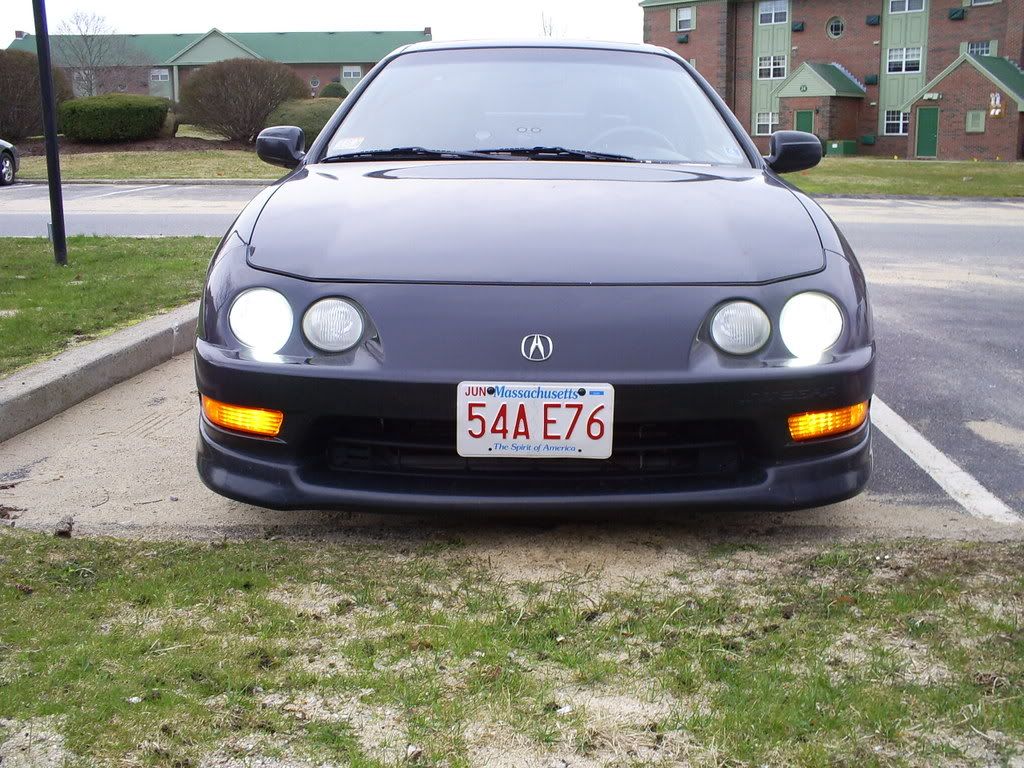 And a picture of my 9 month old son!