Well guys here is my project car. Its still in pieces right now but I should have her mostly back together by the end of the summer.
>>>Drivetrain<<<
Stock 229 (3.8L) V6

:
TH350 w/Lockup converter

Coming Soon - Built TPI 305; V8 T5 5 Speed swap

3.73 Non-Posi rear from 87 Monte SS
>>>Exterior<<<
NO RUST
Bodywork almost done, in primer
Deleted Roof rack
Deleted side moldings
Factory spoiler added
>>>Interior<<<
Bench seat up front (love it)
Converting to Black from factory blue
Clean (gotta love low mile granny cars

)
Factory A/C (the only option on this thing)
>>>Suspension<<<
Ordered and on its way!
PST Front end poly kit
PST rear control arm bushings
Moog 5660 Front springs
Moog cargo coils in the rear
F41 OEM frame braces
Monroe Gas-matics
>>>Wheels<<<
14" Olds Cutlass rally wheels, painted black (for now)
Future -
15" Camaro RS 5 spoke alloys/ BF Goodrich Radial T/A's
15x7" Steelies and 60's sleeper caps
>>>Audio/Electronics<<<
1993 Buick Century AM/FM/Tape player

>>>Future Plans<<<
Many
Maybe if you guys are nice I'll let you in on my engine build plans. Lets just say it'll be good for 300-350 hp and 17-22 mpg (with an overdrive tranny of course) BTW I know you guys are cool I was just kidding. On to a few more pics!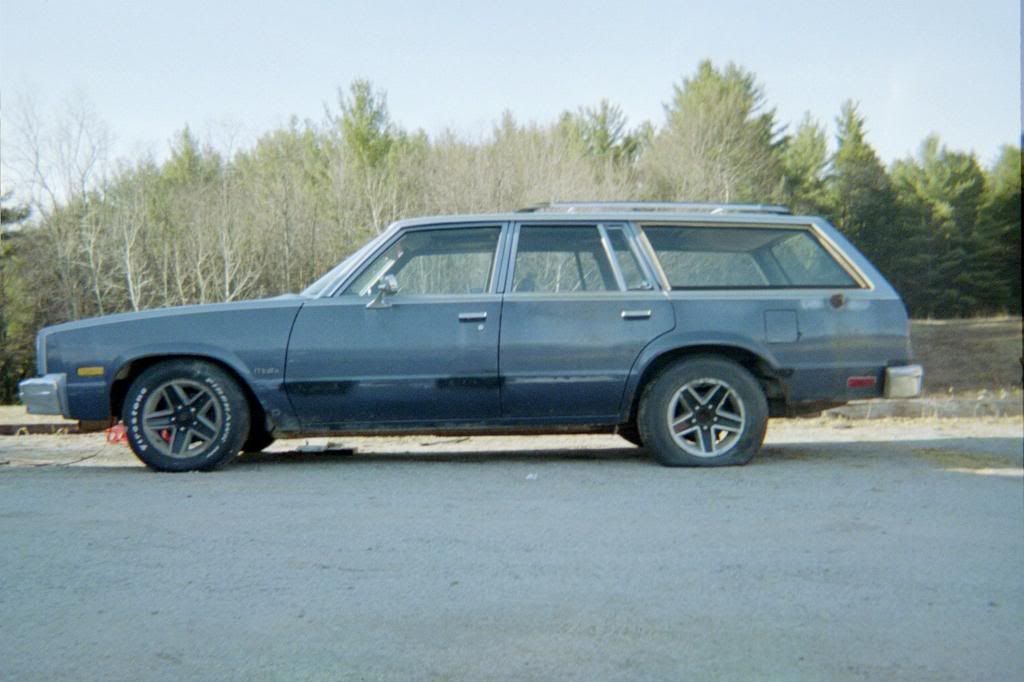 Why you should wax your car. The clean line at the top is where the pinstripe was.
Yes i stripped it bare, the paint was in bad shape.
More pics here -