Well guys I got a truck for a great price, and its just the thing I need as I expand my car repair and sales business. This thing is totally 80's style and I love it! So say hello to
Mods-
Engine
Stock 305 (5.0L) 160 HP, 235 TQ
Tuned Port Injection, 1227730 speed density conversion.
Melling MTC1 RV cam
1985 Z28 Valve covers
140 AMP CS144 Alternator
Windstar dual electric fans
4 Speed manual w/ creeper gear
Optional power steering
2.73 rear gears
Exterior
Statin Black
Shortbed
Hella Driving lights
Extang Tonneau Cover
Interior
1989 Suburban gray bucket seats and console
1985 C70 OEM tach/fuel gauge; 80 PSI oil gauge
Deluxe Instrument Cluster; Water temp, Oil PSI, Volts
Burgundy carpet turned black

Suspension/Wheels
15x8 Rally wheels
235/75/15 LT All Terrains
Western Chassis 2.5in drop spindles
Western Chassis 4in rear drop hangers/shackles
Front sway bar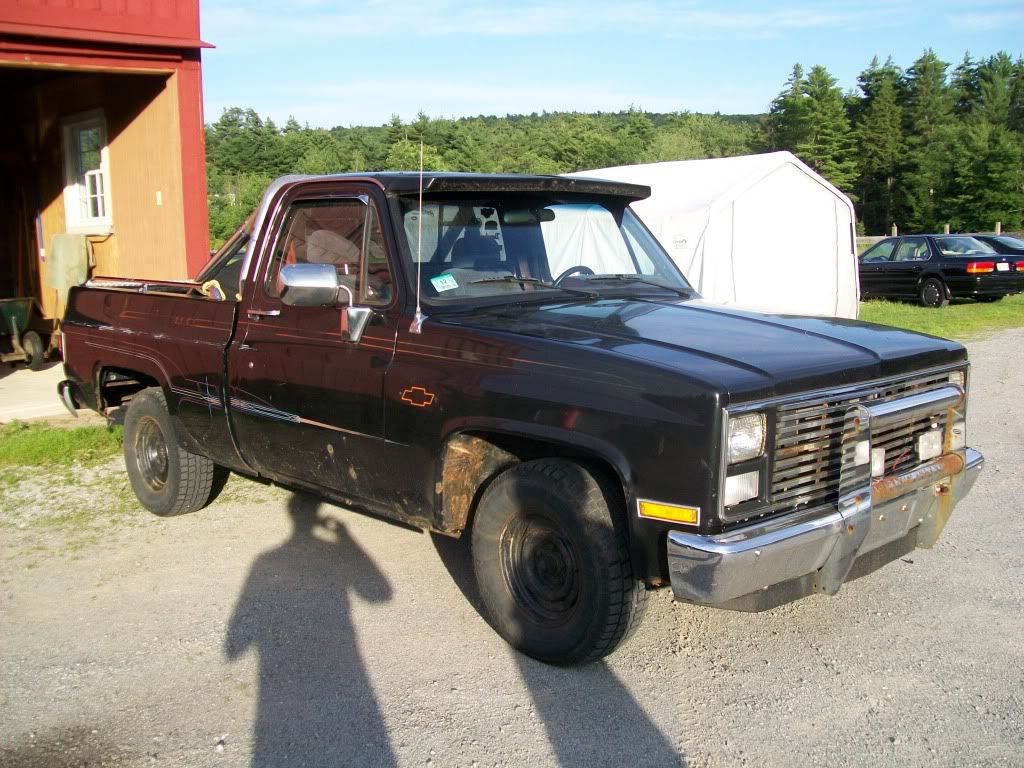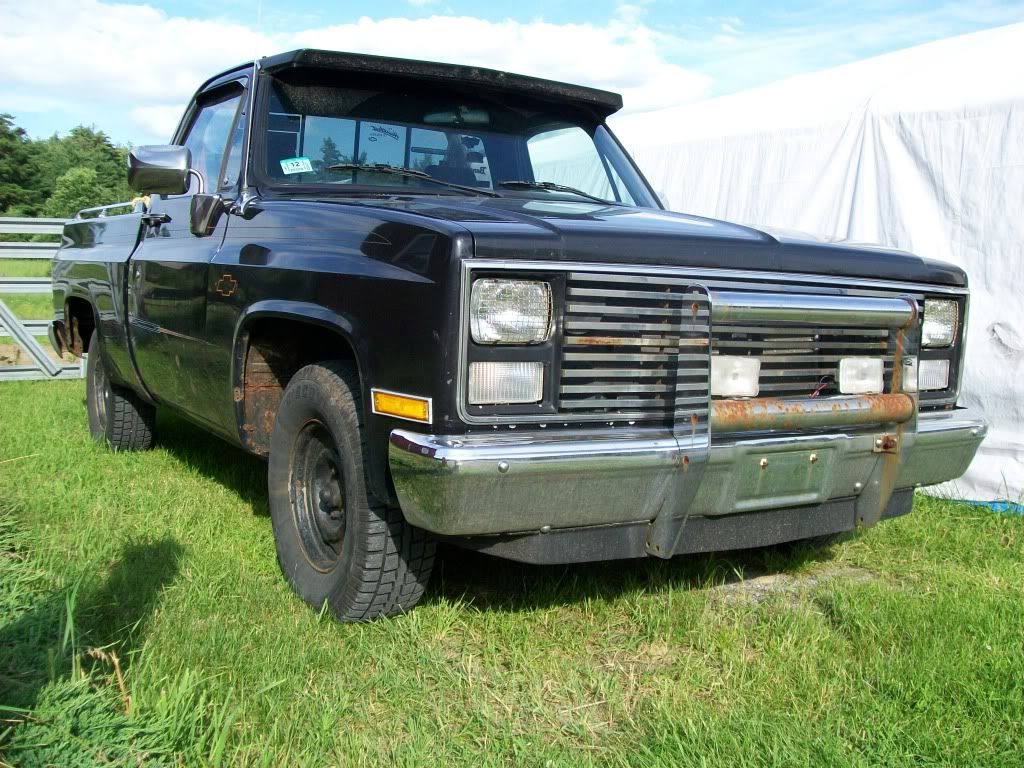 It came with these sweet ass racing seats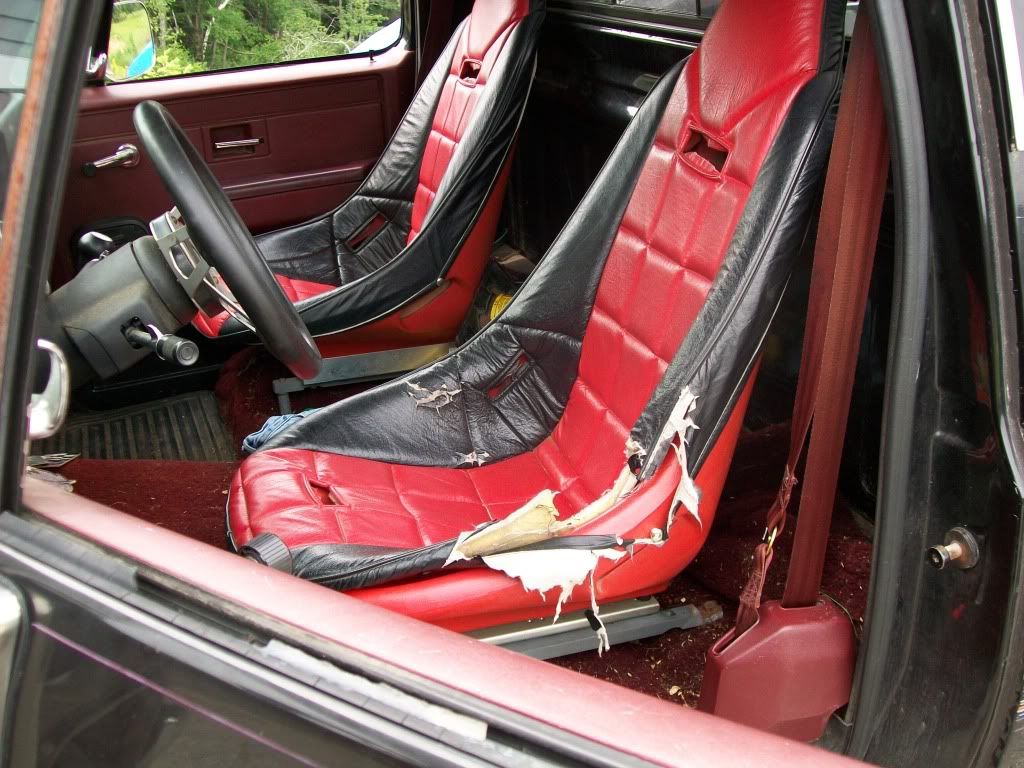 I switched them for these seats I had laying around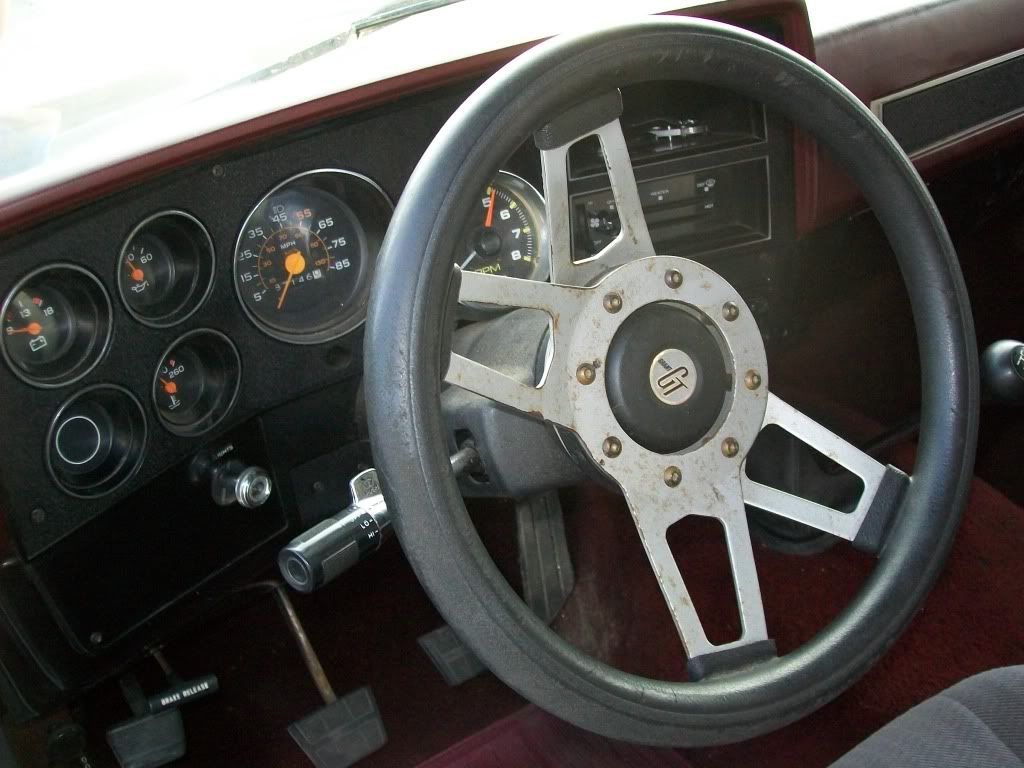 This is the truck that I've always wanted too, V8, 2WD, shortbed. Low mileage too, 87K.
It also has Dale Earnhardt Sr.'s signature on the dash.
And the price? $1.