Rally wheels done! Had to sandblast them, the bead surfaces were in really bad shape. Filled the bad pitting with metal body filler, sanded smooth by hand ugh. Finished the faces with VHT Argent Silver wheel paint. It laid out pretty nice, hoping it'll endure all 4 seasons.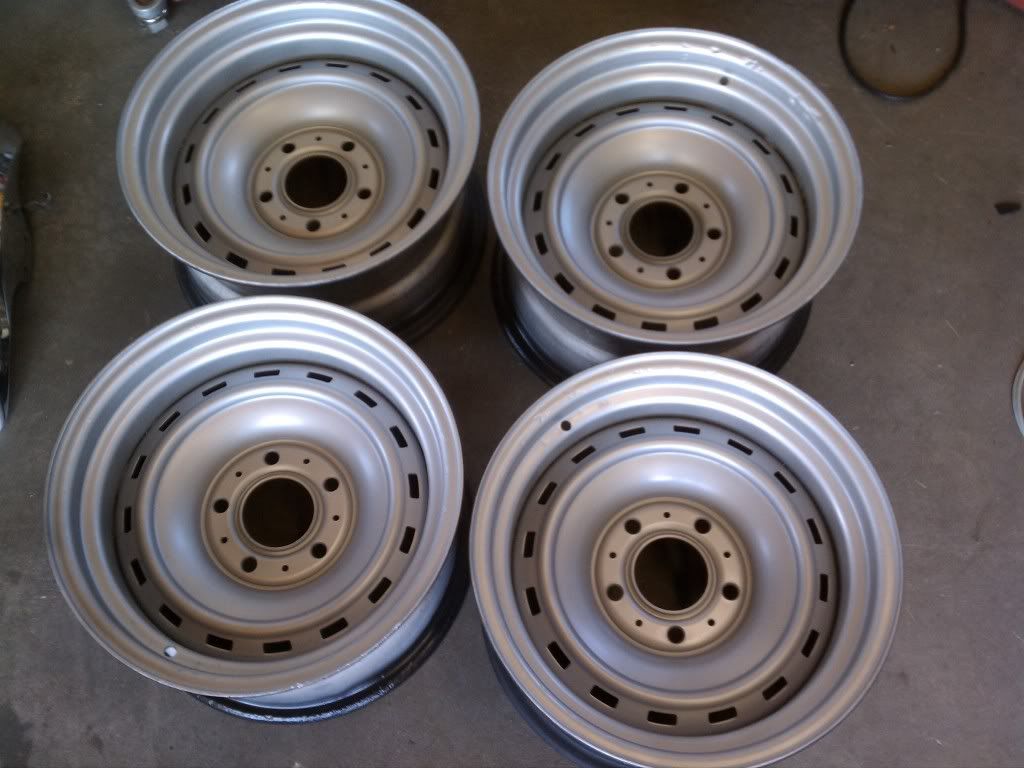 Did the barrels in hammertone paint I had lying around, didn't even bother to prep the inside, just knocked off the big chunks of roadtar with the end of the can before spraying lol
Good news, got some new tires.
Bad news, might have hurt the old 305 towing. Running a bit rough, little low on power, and a bit of smoke at idle. We'll see...