So it's been a loooooong time since I've been active on here. Having recently purchased a CB9 I have also acquired a 99 Mazda Miata since being inactive here. This was purchased as my first fun car and turned into a project after getting a different daily driven car. On to the details.
Day one.
This was before the konig wheels. These are 949racing 6ul 15x9 +36 with 205/50/15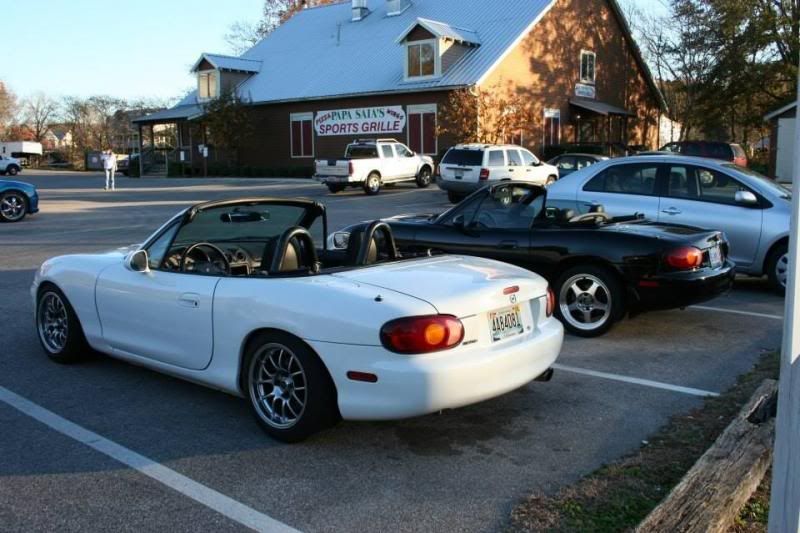 This is currently with the konigs
And the engine bay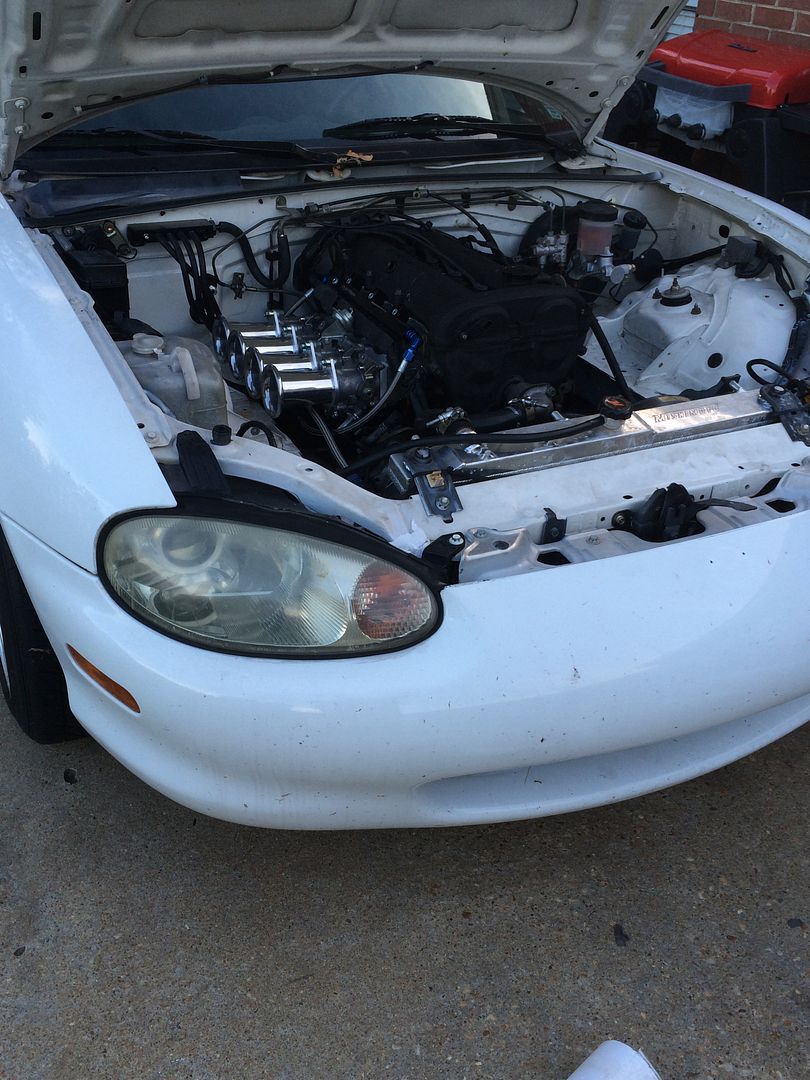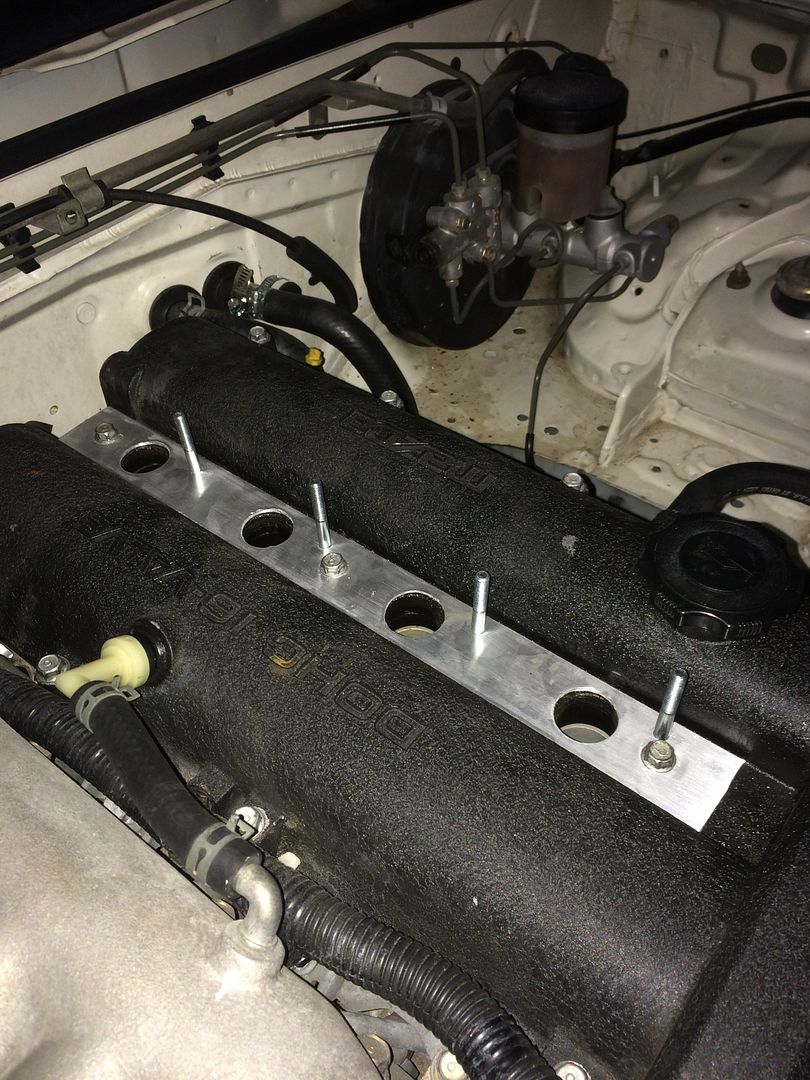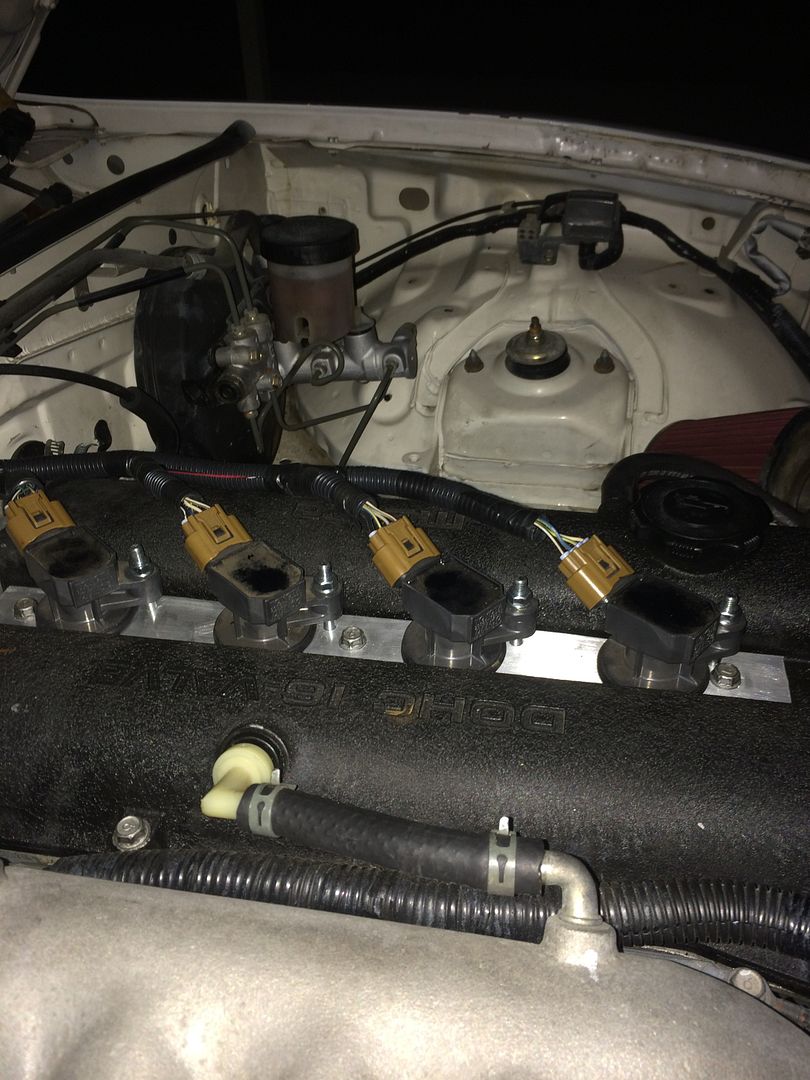 Engine:
Toyota 4age blacktop IRTB
Mega squirt 3 pnp
Flyin Miata dual feed fuel rail
Technotoytuning IRTB velocity stacks
Technotoytuning Miata Toyota IRTB adapter manifold
Mild wire tuck and harness trimming
Toyota celica gts coil on plug conversion
Mishimoto aluminum radiator
Misgimoto coolant hoses
Perrin overflow coolant tank
Mazda comp engine mounts
Power steering deleted
A/C deleted
Suspension/exterior:
Flyin Miata vmaxx track pack suspension upgrade
(Adjustable cool overs and adjustable sway bars)
Willwood front brake upgrade
Konig flat out wheels 15x8 +20
Dunlop direzza 205/50/15
HID retrofitted headlights using morimoto bicenon projectors.
Interior:
Radio deleted
Nardi classic steering wheel
NRG quick release and short hub