Purchased on 6/9/2016. It is now registered, insured, and being picked up tonight! These are the seller's photos, as I don't actually have it in my possession to take my own just yet.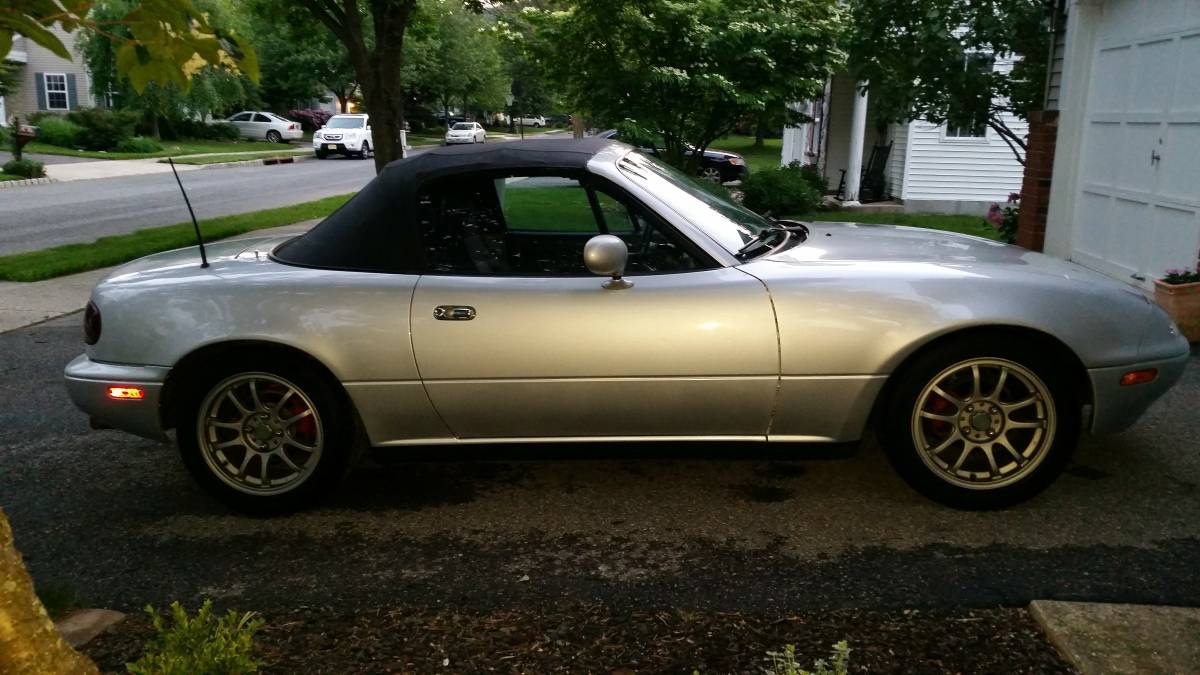 The car has just over 65,000 miles on it. It's an absolute baby, and it's been very well cared for. I'm the third owner.
The guy I bought it from used it for autocross, and has it set up pretty nicely for that purpose. It's a perfectly docile daily driver, though. Not harsh, noisy, or requiring any compromise to drive. It even has functional AC and PS!
It was hit on the front left corner, damaging the fender and bumper. The fender has been replaced. The seller spraypainted it with matching paint, though it came out with a bit of a satin finish. Not bad for what it is, but a repaint will be in order eventually. The bumper shows some damage at the corner where it meets the fender, but it's minimal. Again, perfectly tolerable until I decide to replace it! There's also some damage to the paint around the gas door, thanks to careless NJ gas attendants (we can't pump our own gas in NJ). I plan on touching that up to avoid rust. Other than those things, the car is in obscenely good condition. Very well maintained, tastefully modified, and clearly cared for.
Engine / Driveline
K&N intake
Otherwise, bone stock
Suspension
Flyin Miata V-Maxx suspension
Flyin Miata Sway Bars Front and Rear with 949 End Links
949 Rear Subframe Brace
Flyin' Miata frame rail reinforcement kit
Garage Star Delrin door bushings
Interior / Electronics / Misc
Momo steering wheel
NRG hub
LED gauge bulbs
LED backup bulbs
Immaculate original seats, carpet, floor mats, and polished side sills
New OEM shift boot and e-brake boot
Exterior
Bosch H4 headlight conversion
Mazda Tribute washer nozzles
Robbins OEM Style replacement top (did it myself... not too bad!)
Gunmetal Plastidip with Dream Blue pearls.
LED Underglow (non-working... that's what $30 gets you!)
Wheels / Tires / Brakes
TR Motorsports C1 wheels, 15x7.5 (TR Motorsports is Tire Rack's house brand... made by Enkei. These bad boys are 12.8lbs each.)
Kumho XS in 205/50/15
Drilled/Slotted rotors (brand unknown.)
Coming Soon
New paint!
Driver's side. You can see the replaced fender and damaged bumper here.