1st slip=1st run second=second run third=third run. It got majorly packed. had like 45 mins in between each run, i think i coulda done better if i had less time in between each run. plus i had really bad traction, time for drag radials!
i got there at 5 and by 7 there was 170 cars! :wow: so i quit and went around checking out cars with caleb.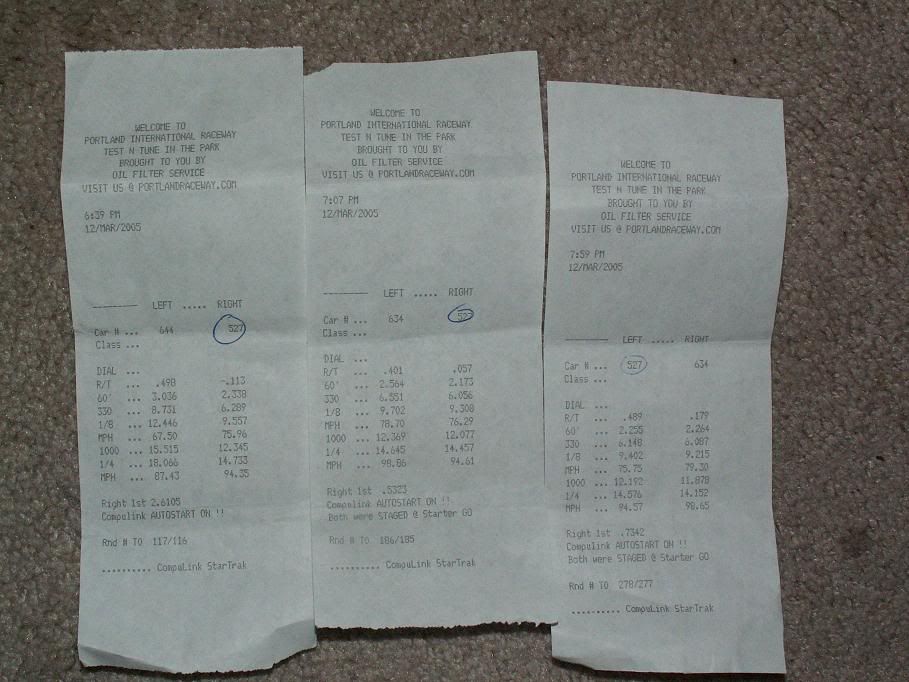 Mods
80K on h22
LSD tranny
8.5 lb fidanza flywheel
NGK blues brand new put on last night
mobile 1 synthetic
2.5 piping with glasspack
skunk 2 muffler
dc sports header
generic intake
p28 with stock h22 base map
NO Powersteering
NO IABS
movies
RIGHT CLICK SAVE AS! PLEASE!
Im sorry if the movies have DL problems but this is all i could get.
http://www.youtube.com/watch?v=LJizdccmhK8
http://www.youtube.com/watch?v=UPZ-6A5jOBA