Hi everyone! im new to this site and i just signed up last week. so im just gonna share my cb7 accord here, and i already did some work on it. lots of plans for it already and just saving up.
I bought this car exactly 2 months ago, bought it for $600 came with all season tires and winter set. I got BONE STOCK. It needed a lot of work just to pass "safety" inspection. I put new L/R upper controls, L/R balljoints, etc. Oil changed to Castrol Full synthetic oil, filter, New INJEN air filter, NGK sparkplugs, New Battery that i got from my work. Windshield was cracked when i first got it, so i put a new windshield. My whole exhaust system after the cat, just gave up on me last week also. installed custome 2" piping catback to Cherry Bomb Muffler..paid $175 for the whole thing lol.
Exterior:
JDM CB3 one piece headlights
JDM CB3 front bumper cover
JDM CB3 Foglights
G square Rep Grille
OEM Hood Bra
Acura Legend Front Lip (sedan)
Red/clear tails
aftermarket window visors
OEM Sunroof Visor from Integra DA
8k HIDS
Interior:
Blox shiftknob
Wink Mirror
DC5 Type-S Front Seats
Suspension:
JSK Coilovers with dampening
10k F/ 8k R spring rates
adjustable dampers
cross drilled rotors
ceramic rotors
upper strut bar
rear strut bar
Wheels:
16" XXR 501
16 x 8
+15 offset
Yokohama S drives
215/40/r16
Under the Hood:
JDM H22a swapped
h2u5 trans
SRI Intake
Fujitsubo 4-2-1 Header/ JASMA Stamped
2" full catback with 3" Vibrant Stealth exhaust
Resonator Delete
highflow CAT
P28 Chipped with h22a basemap
3K launch control
P13 stock ecu as well
FIRST DAY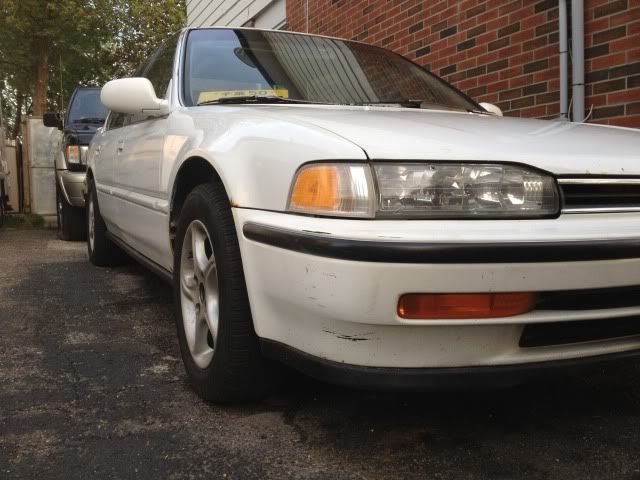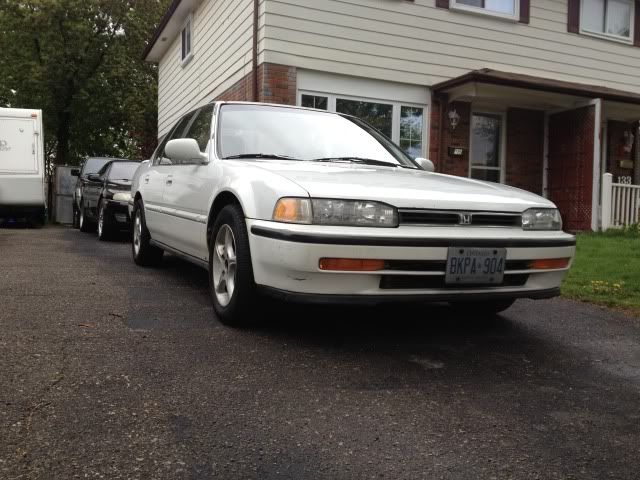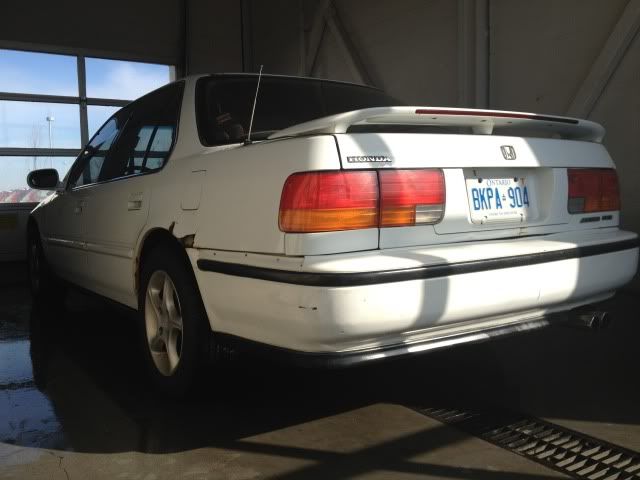 PUTTING A NEW WINDSHIELD
PICKED UP MY 96 SPEC ITR WHEELS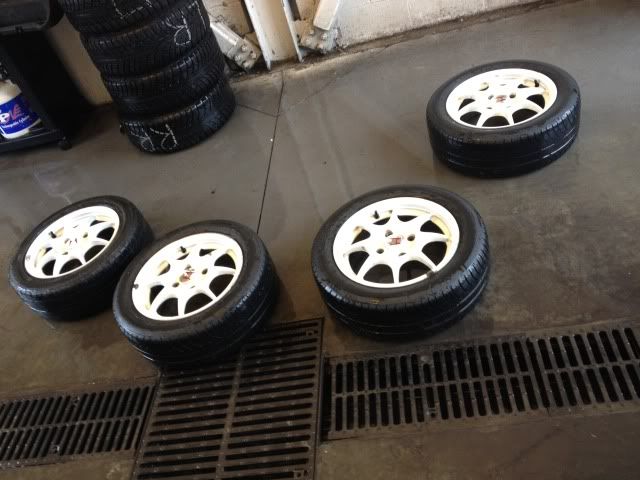 WITH HOODBRA that i got from JUNKYARD FOR FREE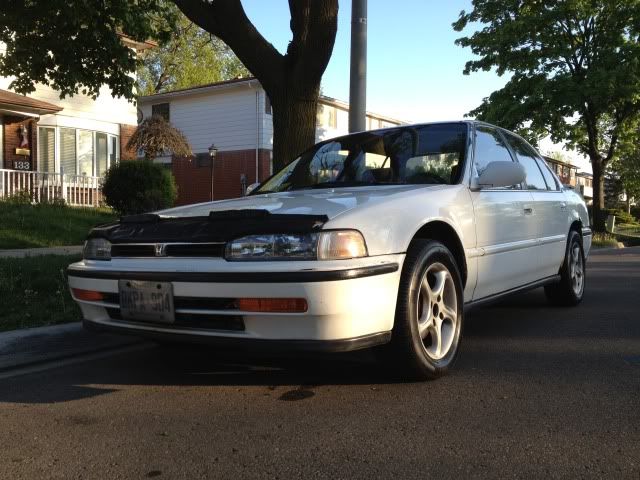 NEW AMBER, GRILLE, Plate relocated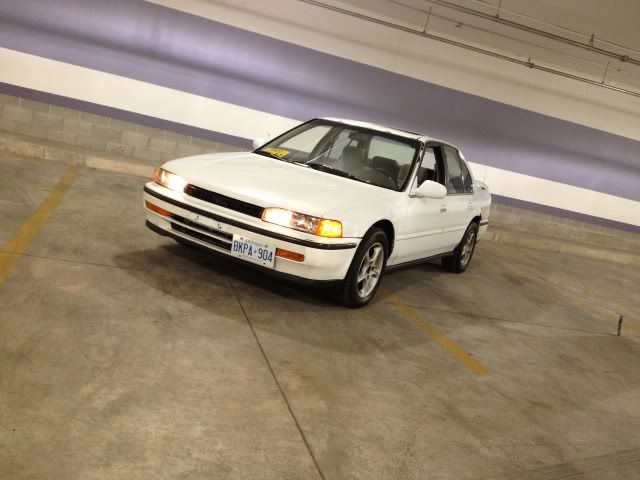 PWJDM REAR TOWHOOK WITH Angry bird lol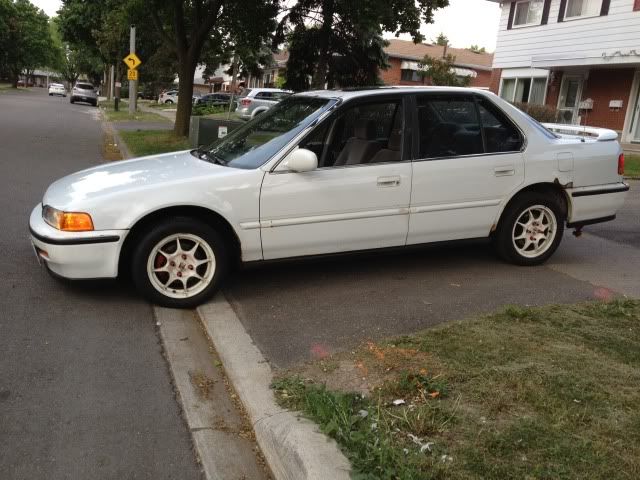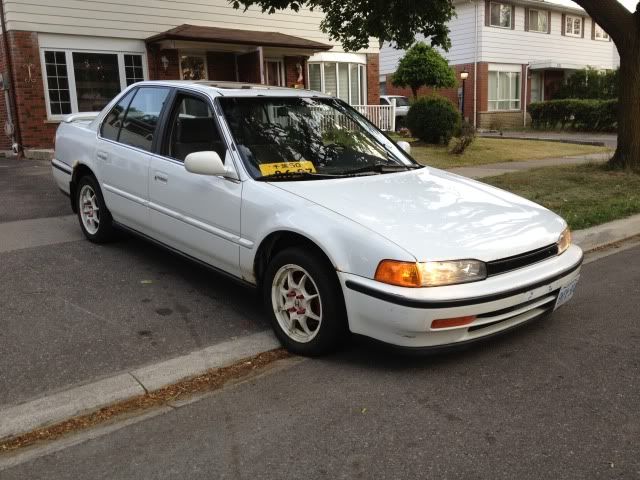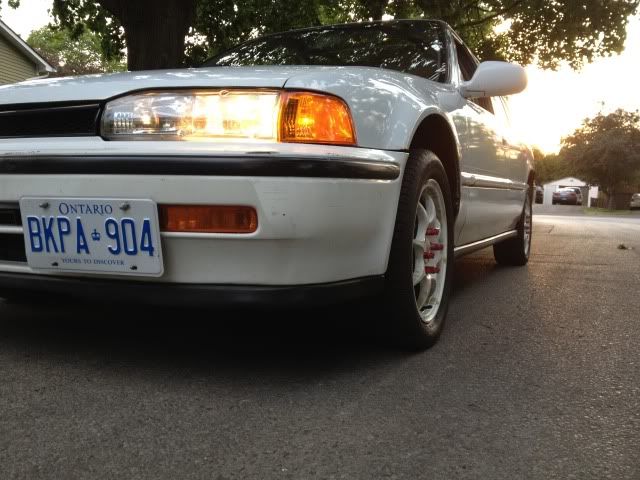 these pics were taken 2 weeks ago..
im gonna keep updating this thread.. i dont have a pic for my WINK MIRROR yet.
THANKS GUYS!,
-imsojdm
CURRENT LOOK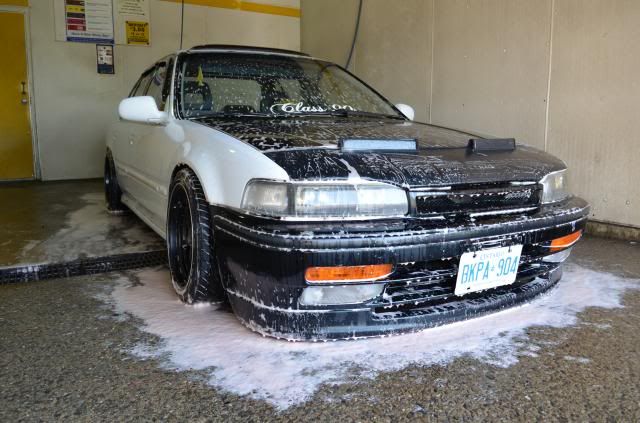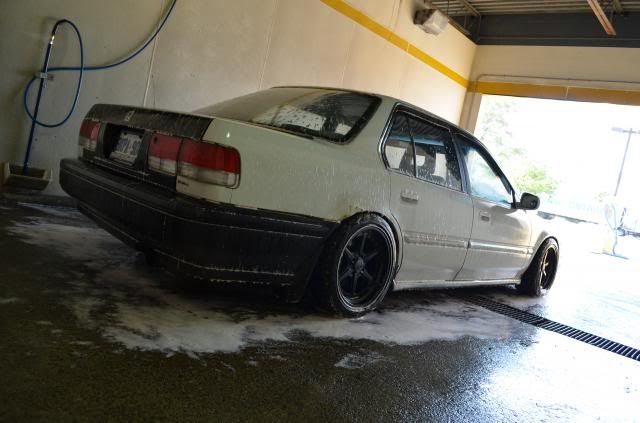 UPDATED !