Ok so Big thanks to a local guy named Lee, he was pulling and junking some stuff from a 99 Acura CL and said the rear disc breaks should be swapable, and let me have them if I pulled them. So While I'm down there I see a sway bar, and I figure 'lemme pull the whole thing'. We didn't know if the Rear lower support subframe piece would match, so I ran and looked under my cb and it looked close! So I took the chance, and well bolt for bolt, you can take the WHOLE rear piece off of a 99 CL and it'll bolt up to our cars. Bigger disc brakes than stock, bigger sway bar than stock Ex cb7 sway bar.
So not sure if the whole thing has been done before, but thought I would share this here for consideration.

took about 7 hours to take mine off and install this one (don't know the time it took to pull it off the other car).
More pics in mr thread...
http://www.cb7tuner.com/vbb/showthre...=65297&page=10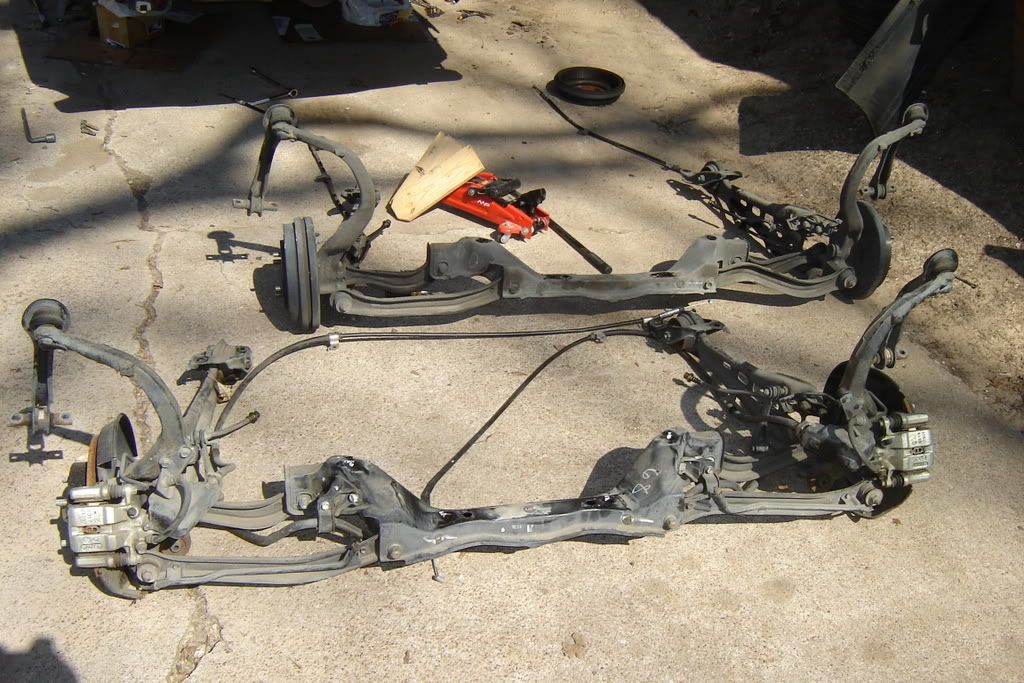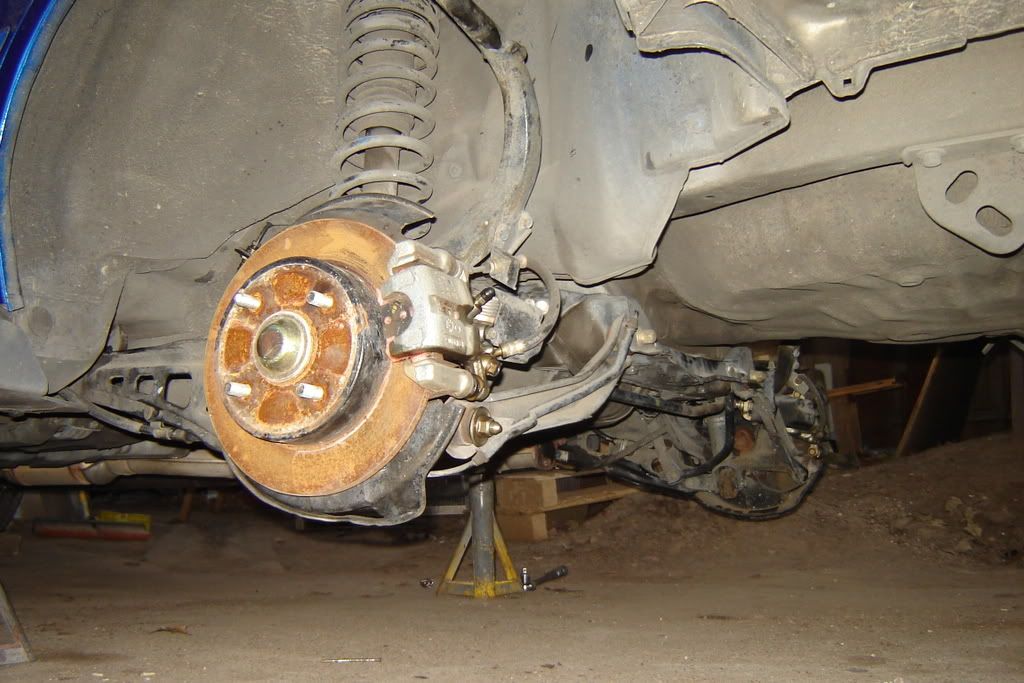 Discuss.