As some of you may know or not know i have a small company on the side called ODB Welding Werks and I do alot of custom work. Mainly engine bay shaves, tucks, roll cages and basically any kind of custom fabrication work. Well it just so happens that my next project is a CB7 and I figured why the hell not share it with you guys.
Here is a little info on the car. Not going to give away to much because I dont wanna spill all the beans, but this will not be a run of the mill h22 swapped cb. It will be j swapped, shaved, tucked and covered with only the finest parts. The car arrives thursday evening and the work starts saturday. I will post progress pics everyday I work on it. Meanwhile here is the before pic of the car and a few other pics of some of my other works. Enjoy!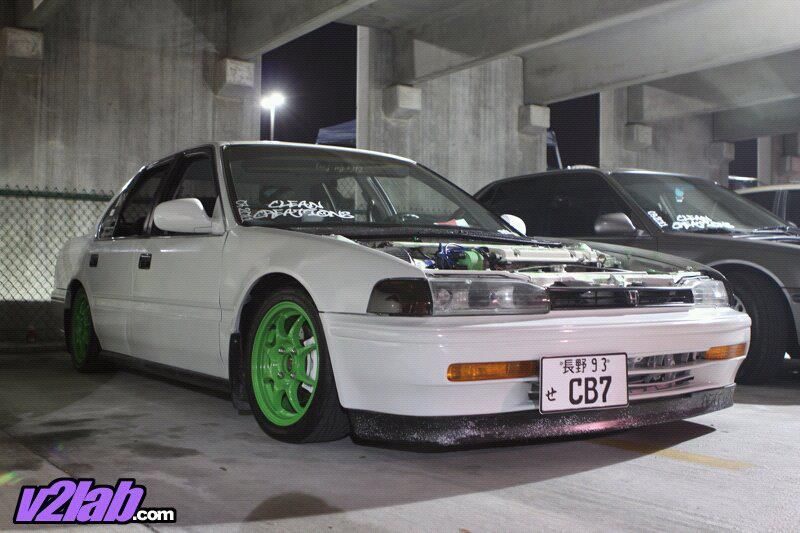 This is an EM1 I have going on right now. It will be on hold till the CB is done. Im doing FULL shave, brake and wire tuck. Building him some turbo parts later on too. As you can tell its far from finished but coming along well. About 80 hours so far but I also disassembled the car. Interior and engine.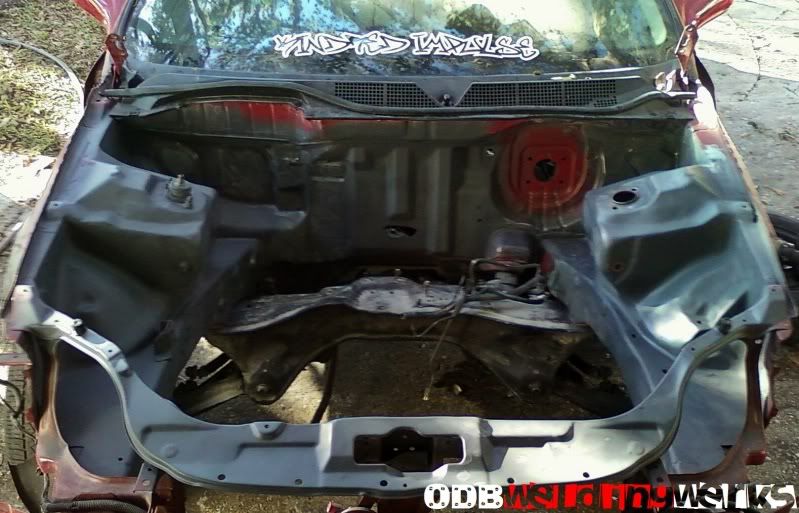 This was my very first shave. I did it 2 years ago now. It has seen lots of coverage and won at many shows. Its a different color now but i cant post any pics of it. Look for it in a big publication in the upcoming months. : )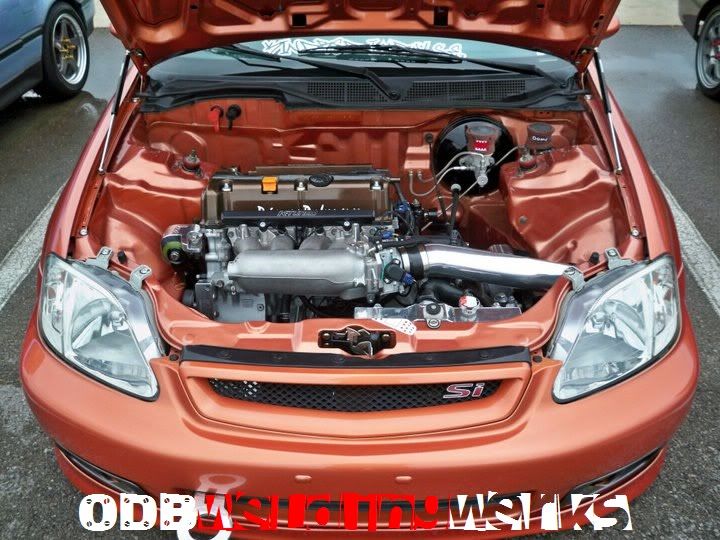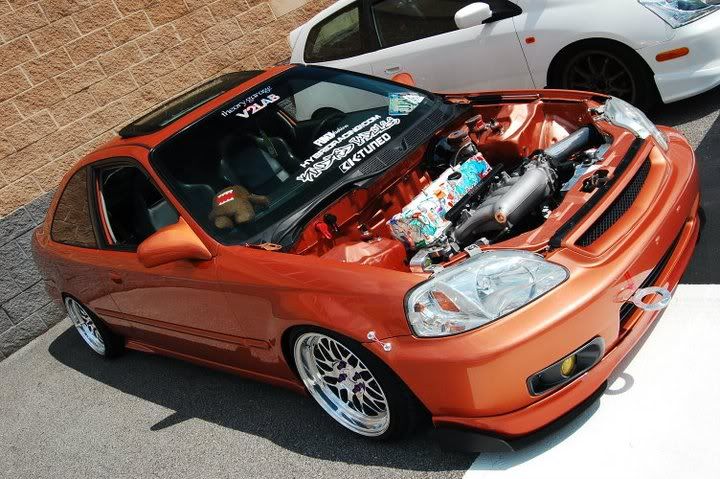 I didnt do all the shave work in this bay but I welded every hole and stitch welded every seam. Not to mention cut brake studs and dug all the factory seam sealer out. The body work in the bay and paint was done by Rogue Auto Werks