This DIY covers how to install a 90-93 (DA) Integra fog switch into your cruise switch housing.
First, you must disassemble the cruise switch. cpMike has an excellent diy on this right here---->
http://www.cb7tuner.com/vbb/showthread.php?t=1486
I just push hard one the back of the button to pop it out.
First dremel out the button supports using a sanding drum until the inside is smooth. It should look like this when it's done.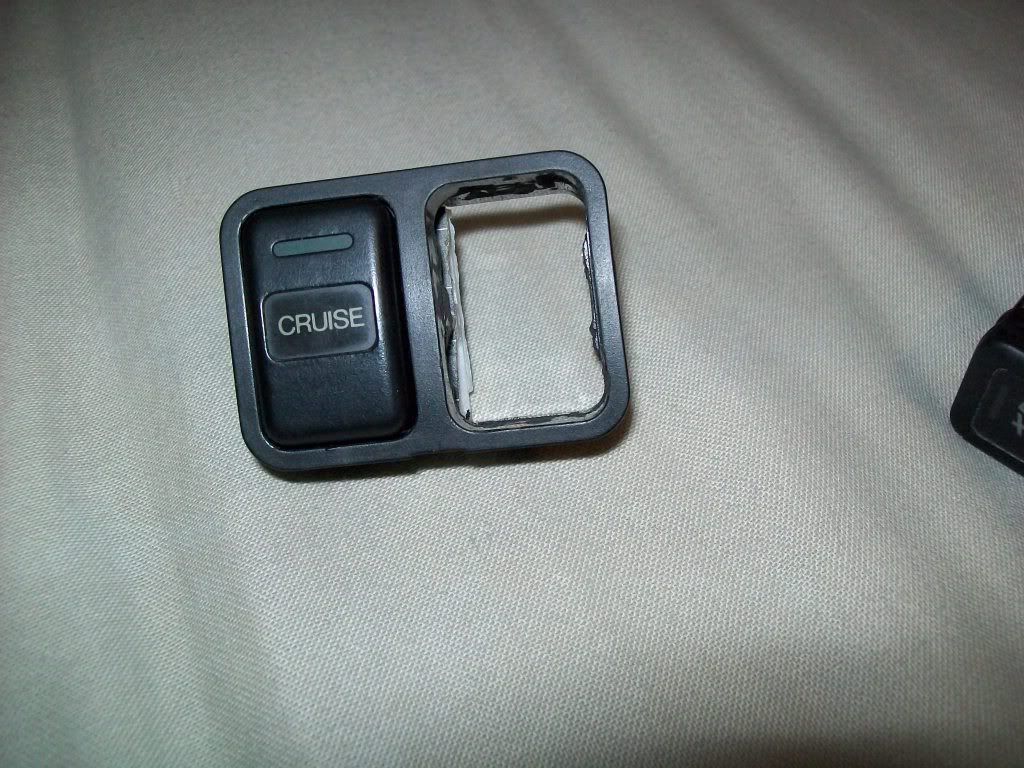 You can leave the metal clip in the side of the housing, just smooth out the inside flush as possible because the fog switch is the same size as the button opening. There is a little leeway tho.
Next you have to cut the back panel and circuit board in half. I used the tabs as a guide, cut on the side that you put the switch in. I used a hack saw for a nice clean cut.
Slide the button in from the front, if it doesn't slide in you gotta grind more away. It'll be a little tough fitting it exactly flush, but it will fit flush. Voila done!
These fog switches are easy to find, every DA Integra had them. This will work in place of either button, so this will work for you EX people who deleted cruise control. I recommend picking up a spare switch to do this to, I am not responsible for your actions, messing up your only switch, etc.
Now to wire it. I have made a diagram of the wire colors and what they are for. Enjoy.