I have seen some led bulbs and thought I would give them a try. After trying the after market bulbs I wasn't a happy as I would be with them. So I thought I would make my own. I went to the jy and picked up a set of license plate housings/lens and put some leds in them. This is what I ended up with.
This is what you will need.
1- drill
2- about a 13/64 drill bit
3- 10x white LEDs (5 in each lens)
4- 10x 1/4w resistors
5- soldering iron
6- solder
7- both your stock license plate housing/lens
8- wire cutters
9- needle nose pliers
10- a marker or sharpie
I took out my nice little kit and got started.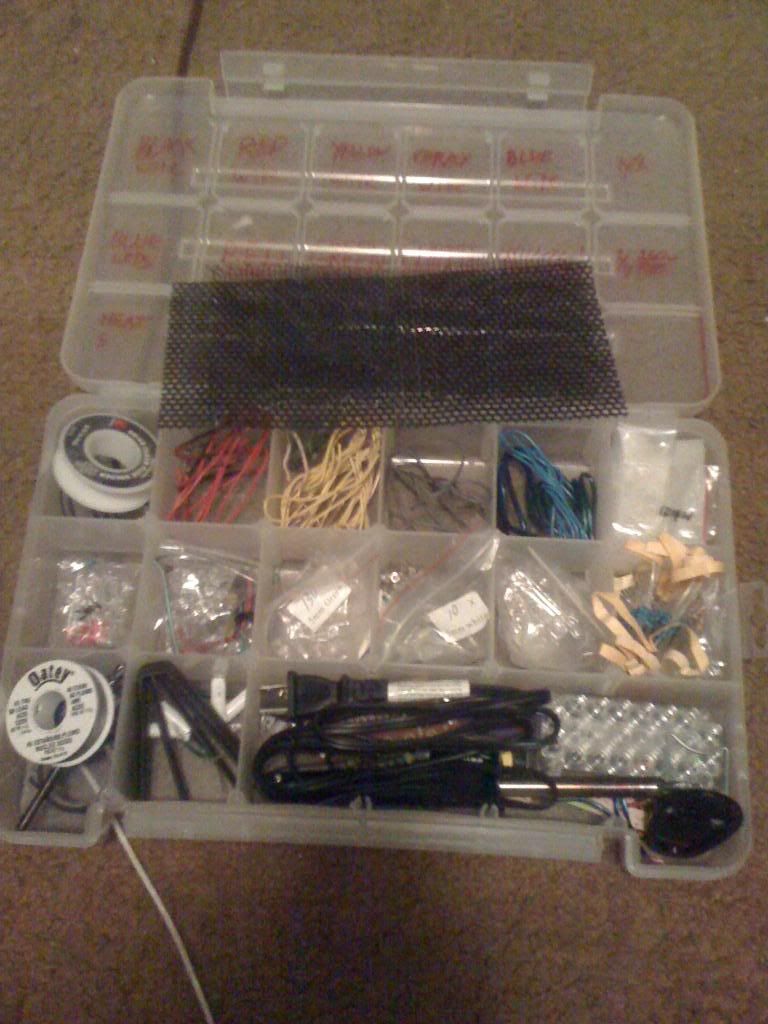 This is with the after market led bulbs.
I took a stock housing/lens that I got from the jy and drilled 5 holes for the new leds.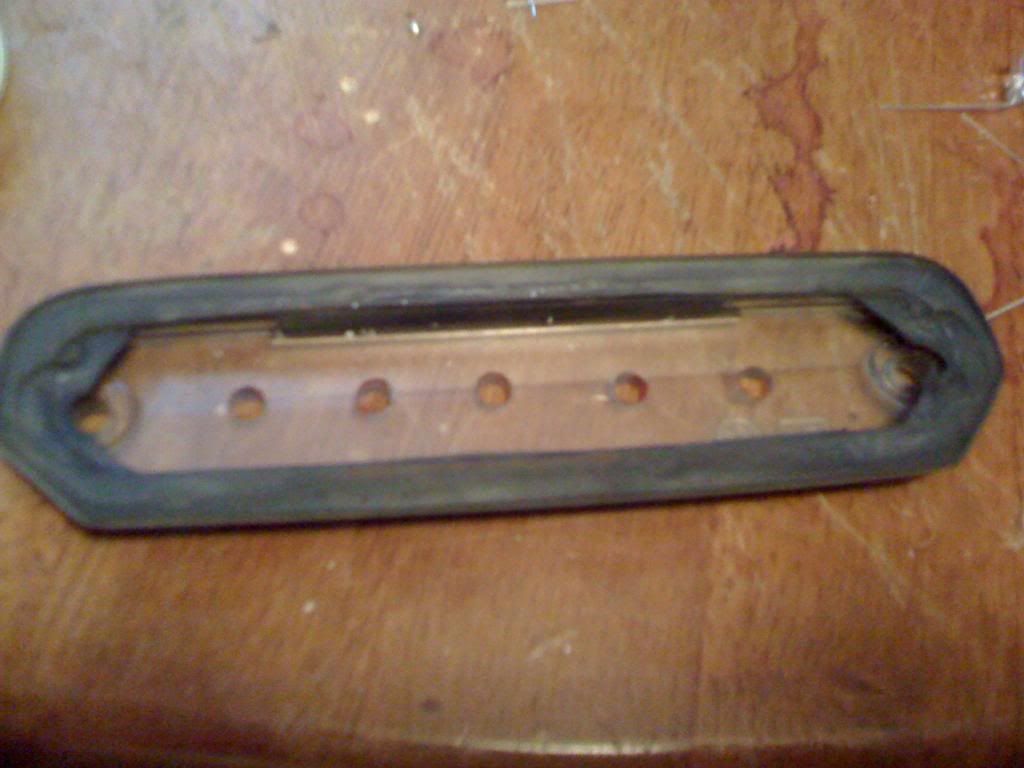 After installing the resistors to the 5mm leds. 1 resistor per led.
I then set the leds in the holes I made in the lens. After I was happy with the angle I used super glue to lock them in place.
Once the glue set up I started to bend the leads to line up for the solder.
Next I took the housing apart.
I carefully cut the braces out around the plug.
I took some wire and solder it to the plug.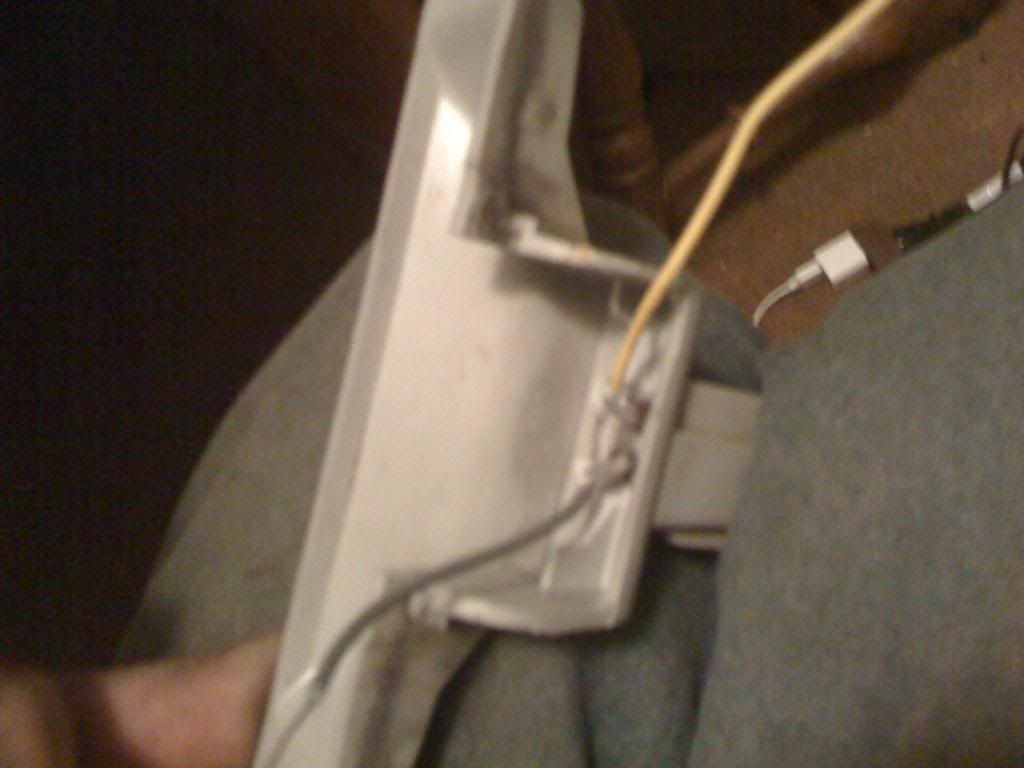 All that was left was to solder the housing to the leds on the lens.
I put the housing and the lens together and it is ready to be installed.
The is what it looks like installed next to the aftermarket led bulb.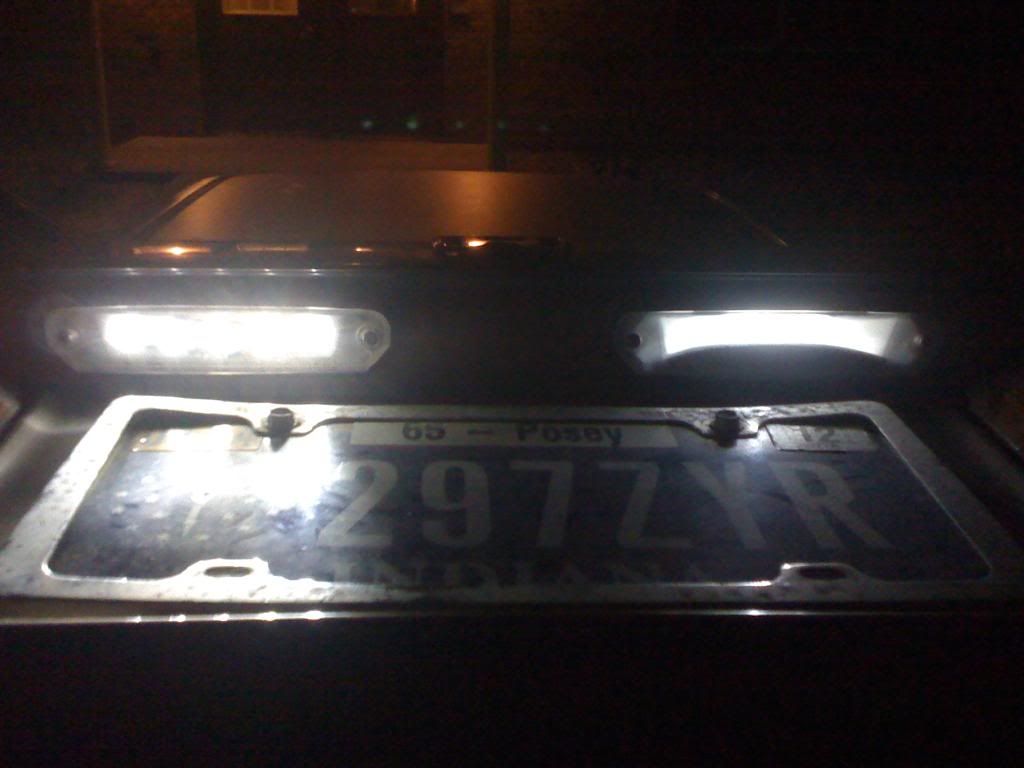 This is with both housing/lens installed.
I hope you all enjoyed my DIY.