what youll need:
- i used remote
wire
had about 6 feet had some left over and i was generous using it.
-
soldering iron
-
solder wire
-
electrical tape
or you could use some of those clips that tap into a wire idk what theyre called instead of soldering.
since this is your high beam please dont use a regular bulb

ok...
my 9005 LED bulbs have the polarity reversed so i already had to use wire to extend the pins. cut off the pins and soldered more wire to the end.
i had previously put high temp silicone in there to keep the pins in place
after soldering extra wire up i twisted them so - was on the negative side and + on the positive side. (doesnt really matter im just OCD like that.) electrical tape the individual wires then heat shrink over them.
then expandable sleeving for that pro look. (only about 6 inches)
positive wire through the corner light whole into the bumper to be soldered there (i already have the bumper light mod.)
ground on driver side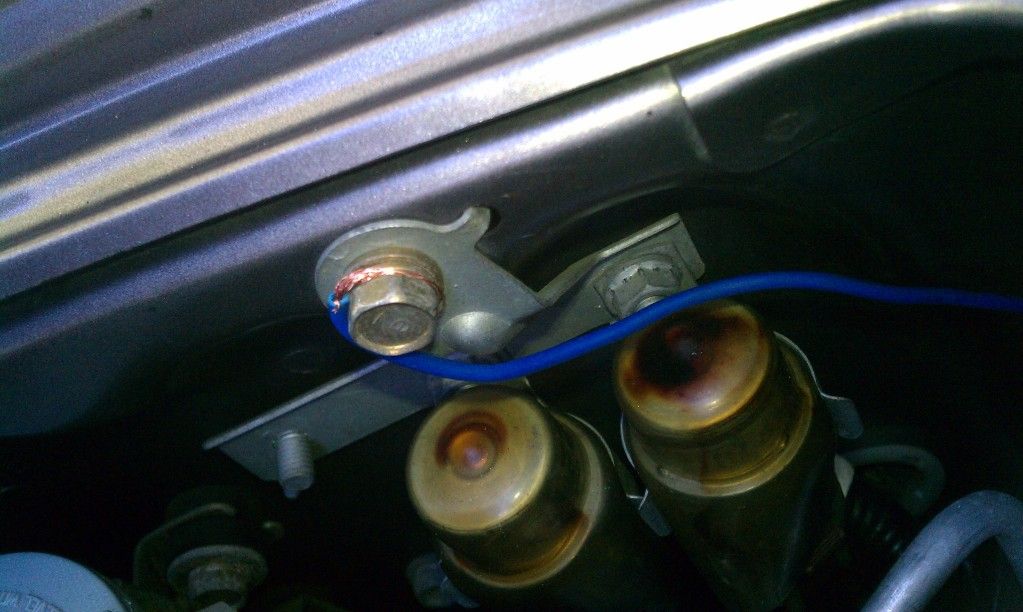 ground on passenger side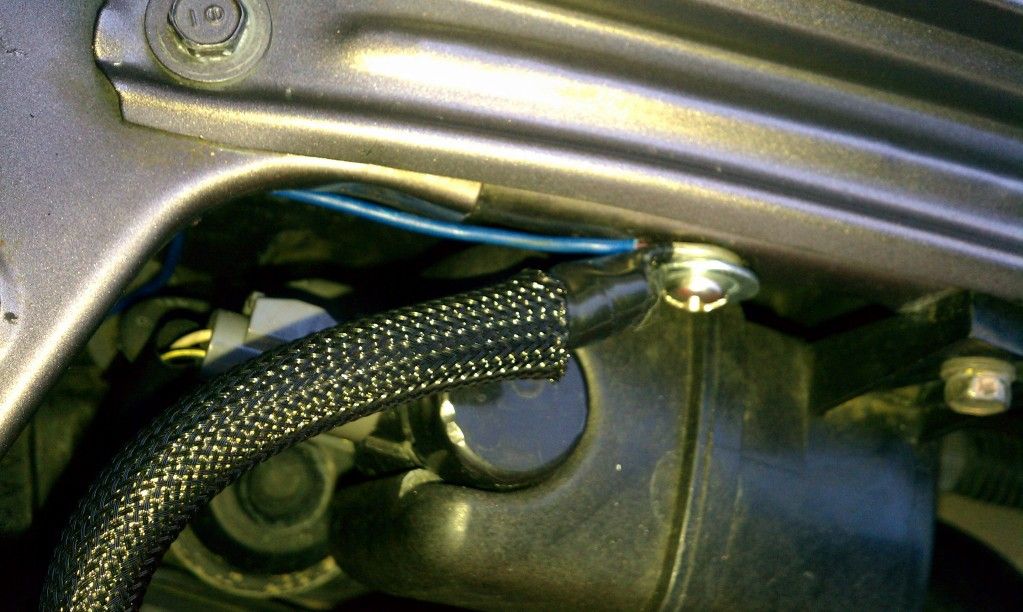 end result
i did this in order to have my 9005 stock harness freed up for bi-xenon
also a kind of cheating way of a DRL with no module.

i just noticed because when my alarm sets or disarms it chirps and flashes corner lights and bumper lights, along with running brake lights and licence plate lights. now because im using the bumper light mod wire for power to my LED highs they also flash

really cool