Alright, as some of you may know, I had a semi ghettofied Torque Damper. Wasn't pretty, but it helped out a bit, as I lost my front motor mount when I went turbo. I just removed my P/S so my P/S bracket went goodbye, and thus my torque damper followed suit. What to do, what to do?
DIY muddah suckahs, thats what.
The front mount is very important as we all know, and it kind of sucks for us turbo guys to not have them.
Thus, I took the following items.
Items needed
2 bolts, not sure of the length, but they were 10mmx1.25 thread.
My old torque damper, which was really the spring from a mountain bike.
3 washers
2 Nuts 10mmx1.25
A drill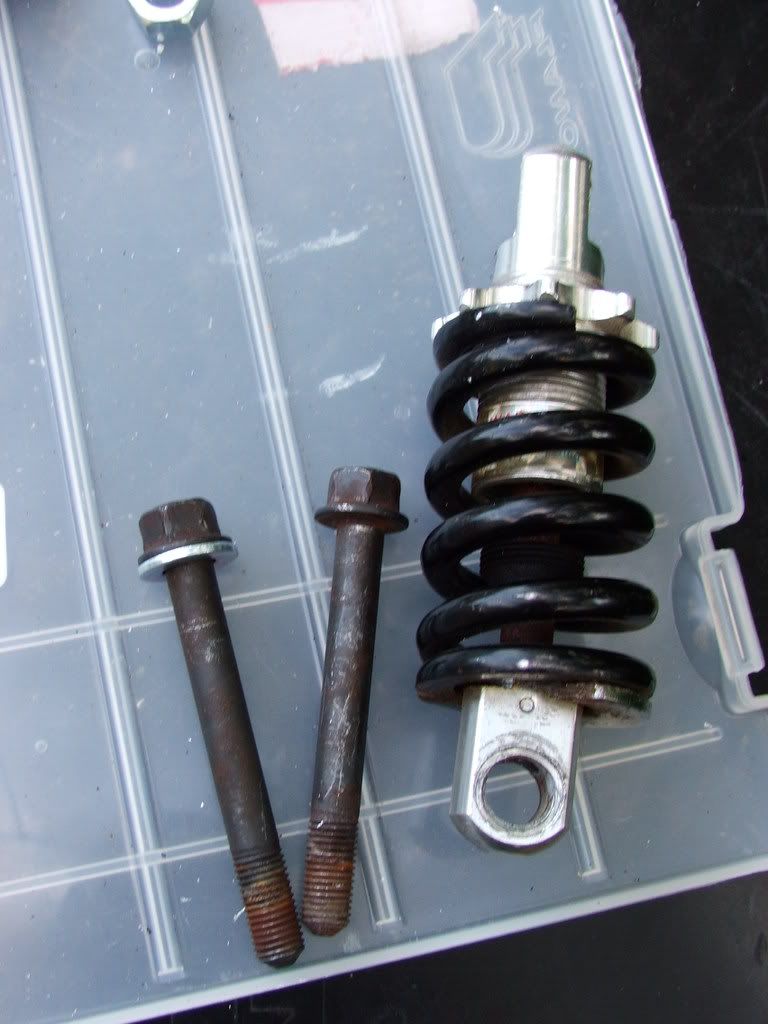 Nothing fantastic to look at, but function > form
I had to drill out the hole on one end for it to fit just right, and then I had to bend my water lines out of the way a bit to get it mounted right.
Essentially, I just took one bolt, ran it through the hole in the top of damper and ran that into the block.
I took another bolt, ran it through the hole where the old mount connected to the front crossmember to hold it at the bottom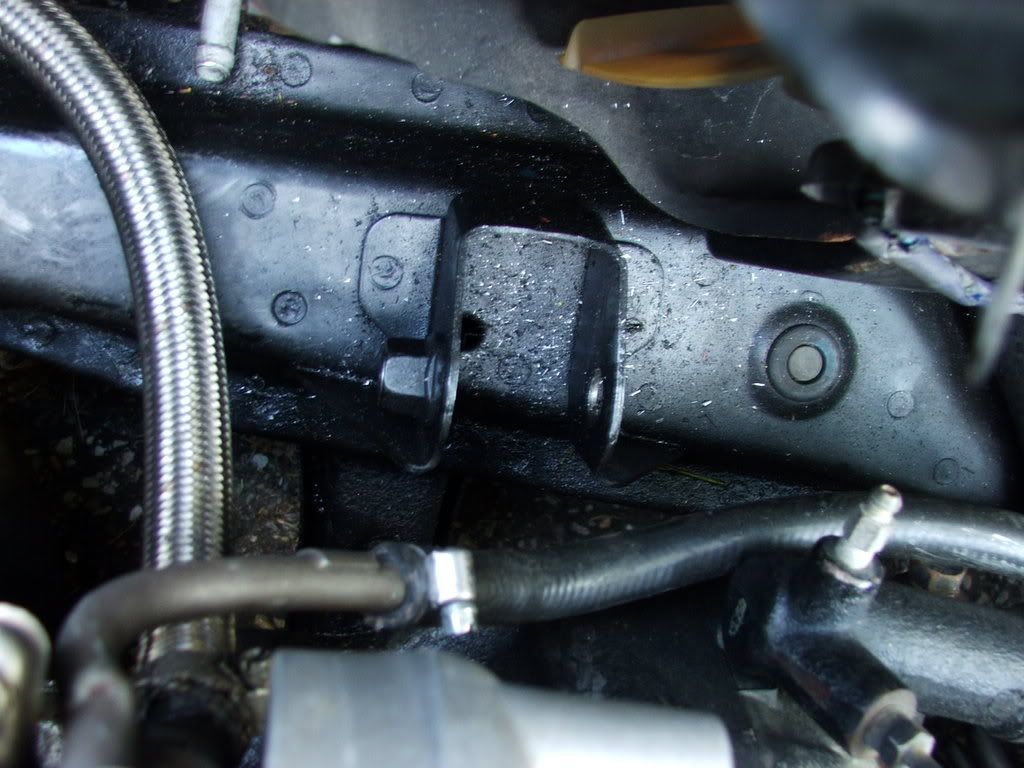 It ended up looking like this once installed.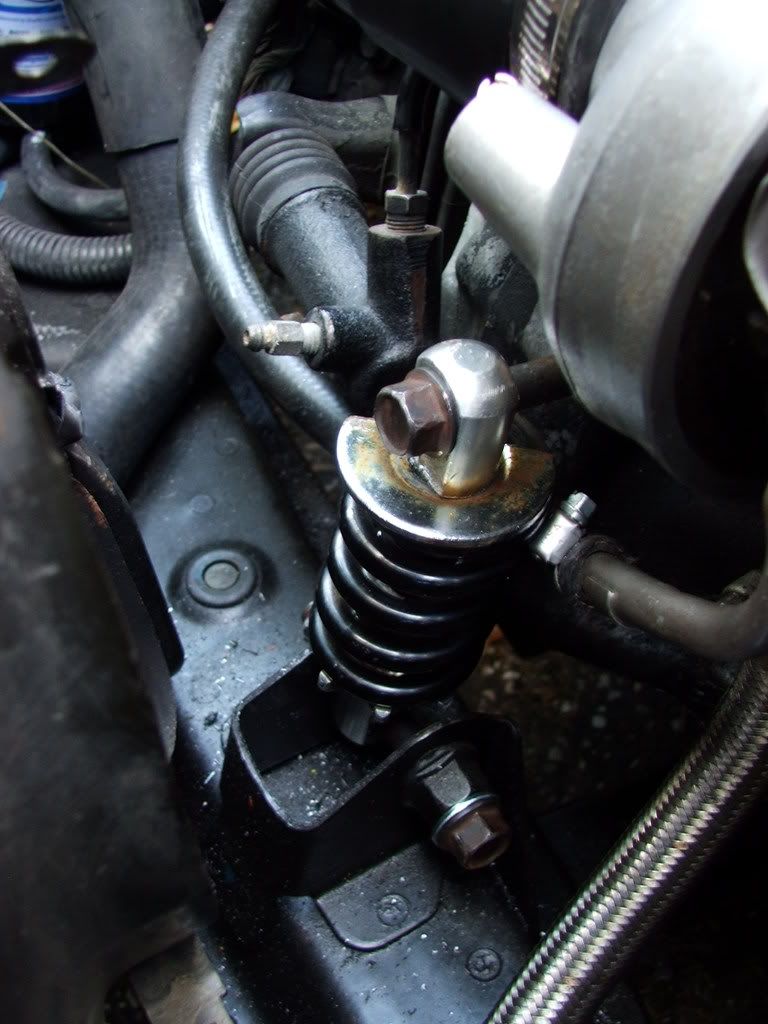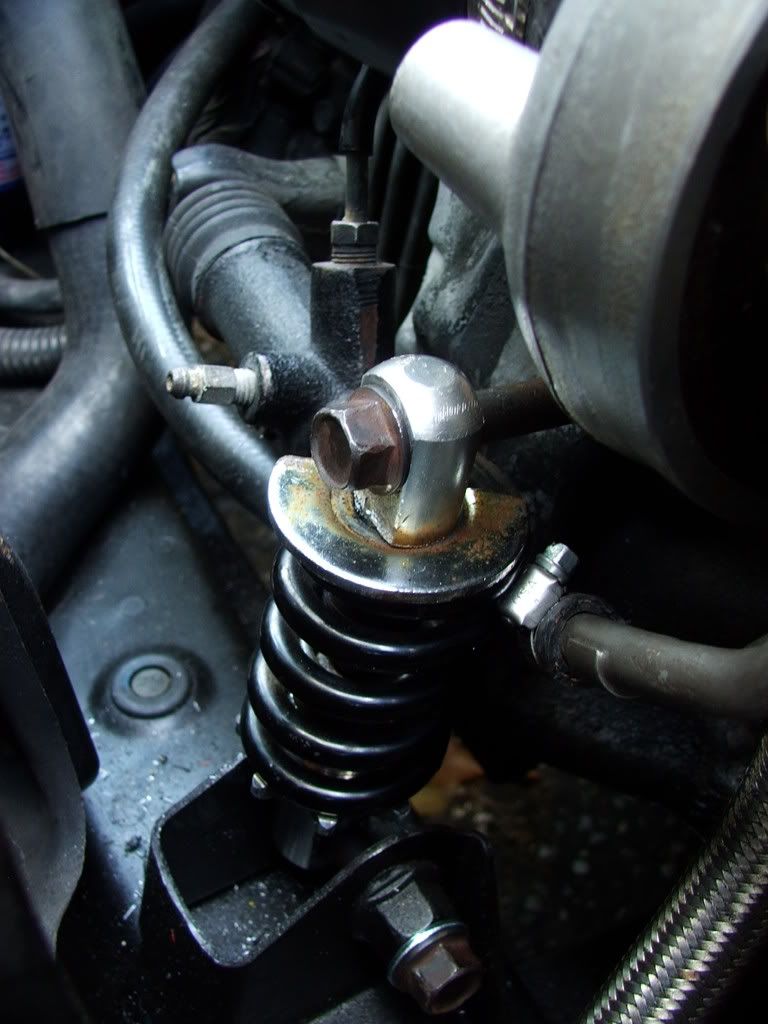 Voila.
Here is a short video I made showing the engine NOT moving like crazy. It helps quite a bit just from viewing the lack of movement and from driving it around once.
And yes, that is my sexy, high and tight haircut having self.
And overall, here is the look of the engine bay, just for reference.
I should be back on the dyno to retune tomorrow, and I will let you all know how it holds up to some hopefully decent HP/TQ numbers.
Questions, comments, smart remarks?