Tools:
12mm socket
14mm socket
17mm socket
Ratchet
This isn't hard to do at all but again, do it at your own risk…if you manage to blow up your car while doing this it is not my fault…so now, on to the DIY
1. Disconnect the battery (if you don't know how to do this, stop right now and go back into your cave)
2. Disconnect the clip (top circle) and remove the bolt the is connected to the battery (bottom circle)
3. Remove the two bolts that hold the starter to the tranny and the starter should fall right off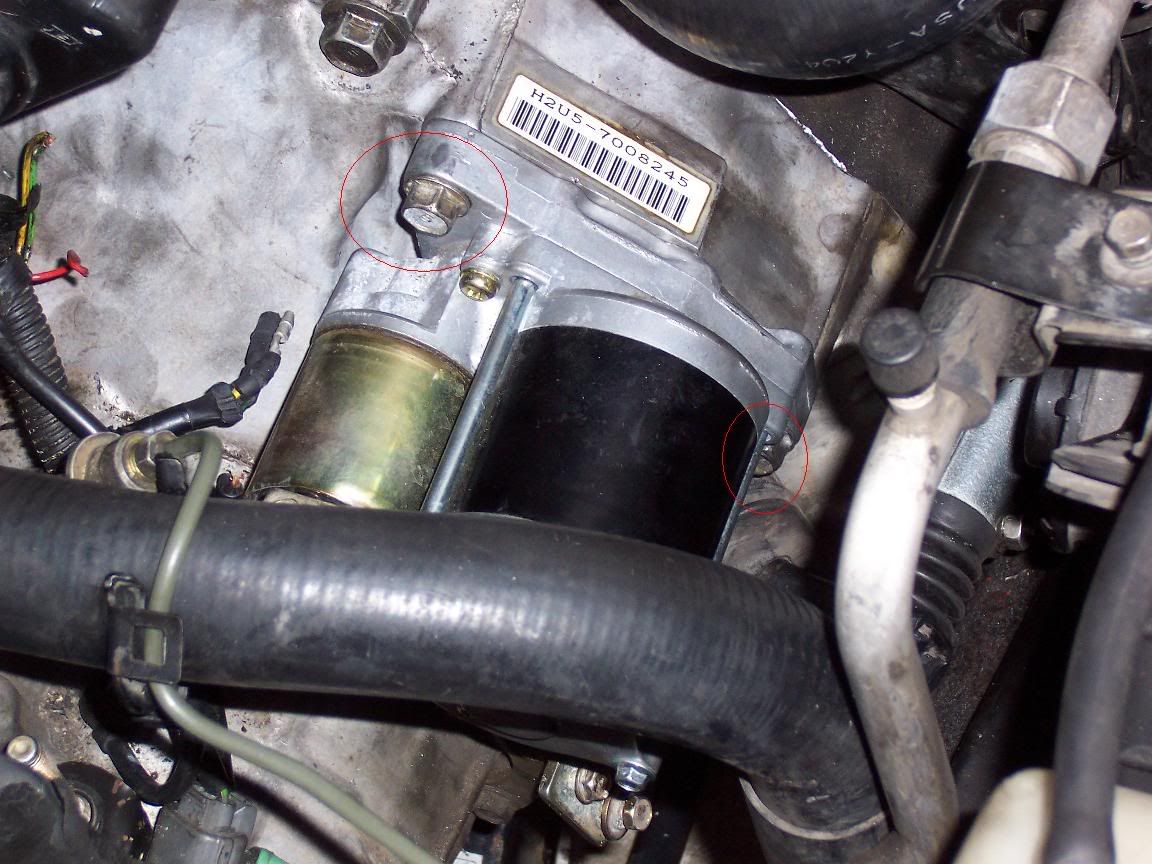 4. Installation is the reverse of removal.