Tools:
9mm (or 8mm) wrench
10mm wrench
12mm socket
ratchet
couple of rags
DOT 3 brake fluid
This isn't hard to do at all but again, do it at your own risk…if you manage to blow up your car while doing this it is not my fault…so now, on to the DIY
1. Disconnect the battery.
2. Disconnect the hardline going to the slave cylinder…some clutch fluid will leak out, just wipe it up with the rags.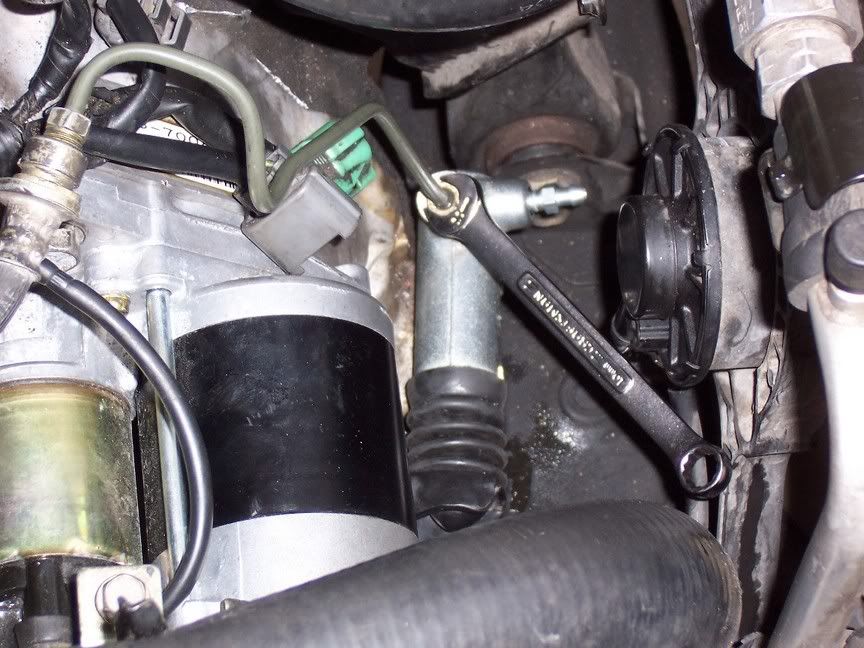 3. Remove the 2 bolts (underneath the slave cylinder) that hold the slave cylinder to the tranny and it should fall right off.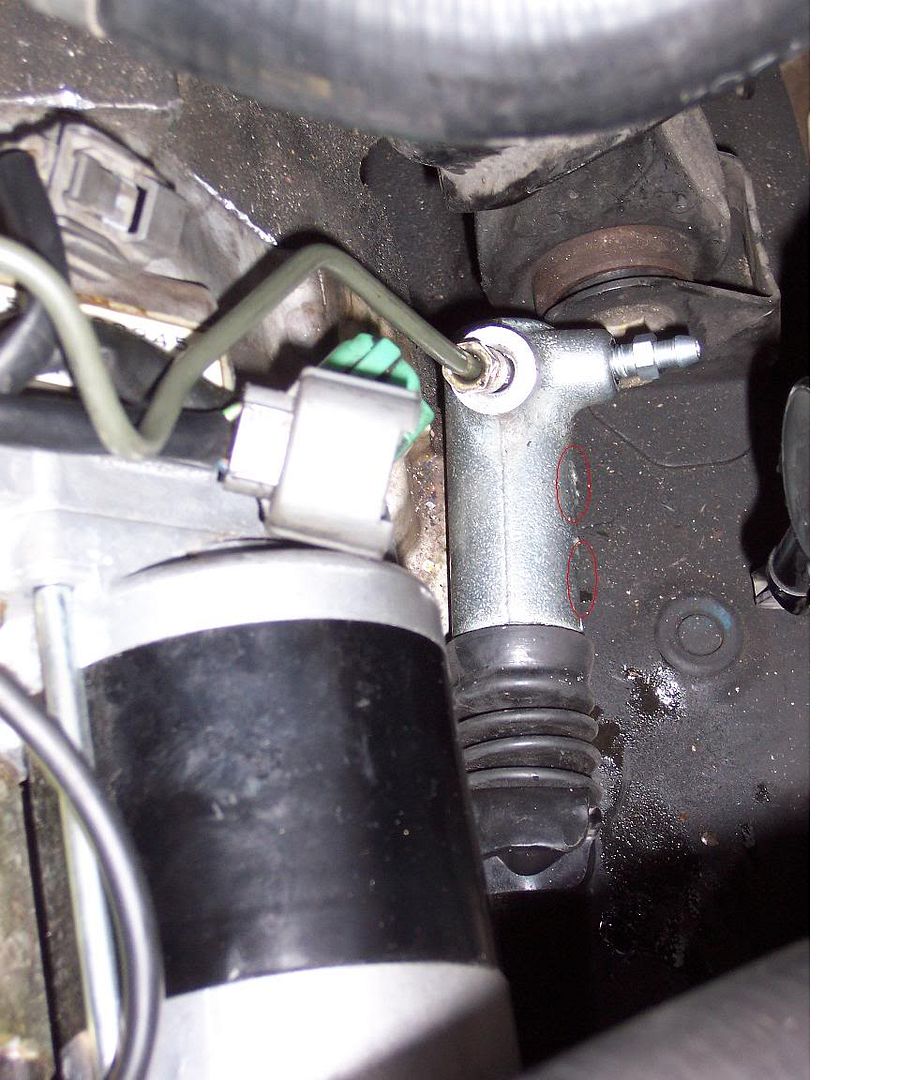 4. Installation is reverse of removal making sure the slave cylinder sits in the indentation of the clutch release fork.
*NOTE*
When you buy a new slave cylinder it will not come assembled and it will be in 3 pieces (slave cylinder, rod and rubber boot) just assemble it so that it looks exactly like the slave cylinder you just removed.
Now you have to bleed the clutch to remove any air that has entered the system. For this, you need a second person to work the clutch pedal while you're opening and closing the nipple…he he, I said nipple…located to the right of the hardline on the slave cylinder. Make sure theres plenty of brake fluid in the clutch reservoir before beginning this process.
5. Loosen the nipple and have your partner press down on the clutch and hold it down. Tighten the nipple and have your partner let go of the clutch pedal. Repeat this process until a stream of clutch fluid with no air bubbles squirting out of the nipple and your clutch pedal feels firm. Keep going back to the clutch reservoir during the bleeding to make sure there is enough brake fluid in there (you don't want to indivertibly suck up more air by running out of brake fluid and have to repeat this process). Once only brake fluid squirts out of the nipple, tighten it, fill the reservoir up to the "fill" line, close it and your good to go. Now tap your assistant on the butt (if she's hot) and go out for a spin