This DIY is for those that don't want to spend an arm and leg for the real deal, but want something close.
when you hit up ebay, you normally get one of these, i got these for $15 at amazon, cheap!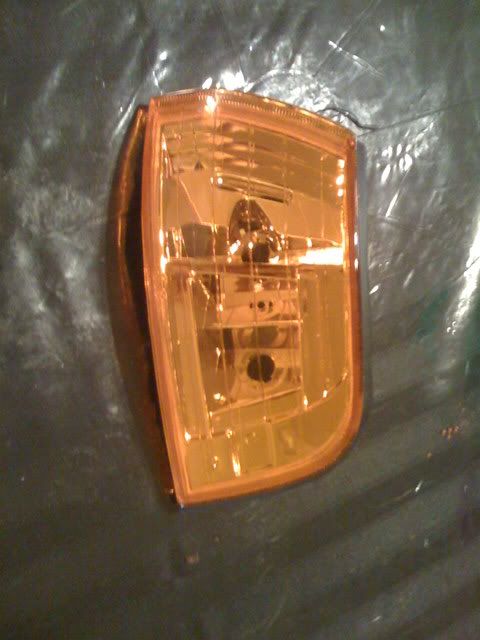 the problem with these is you get what you paid for, cheap crap, now lets take crap and turn it to GOLD!
What you need:
-Ebay/amazon Amber corners
-Oem stock corners from your 92-93 accord
-Flat head screw driver
-any waterproof clear sealant
Step one:
Preheat oven to 200 degrees
Step two:
Place corners in oven one at a time, place it on some kind of silicone mat or tray if you have one, i have some silicone oven mitts that worked great, it doesn't transfer the heat and lets it heat evenly.
leave in for 2 min, then pull out
Step three:
use flat head screw driver to pry the lenses off, take your time and be slow, if you have to, get part of the lens apart and put back into oven for 1 min and repeat as many times as is needed to take apart with out breaking the lenses.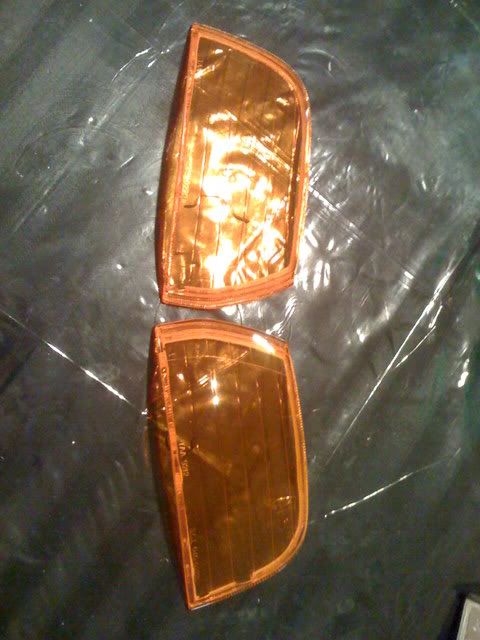 Step Four:
once all lenses are off the ebay corners and the stock ones, take the amber lenses and put onto the Stock housings with some clear sealant and let dry.
you'll notice the reflectors are a sepreate lens thats inside the corners, and now they look like this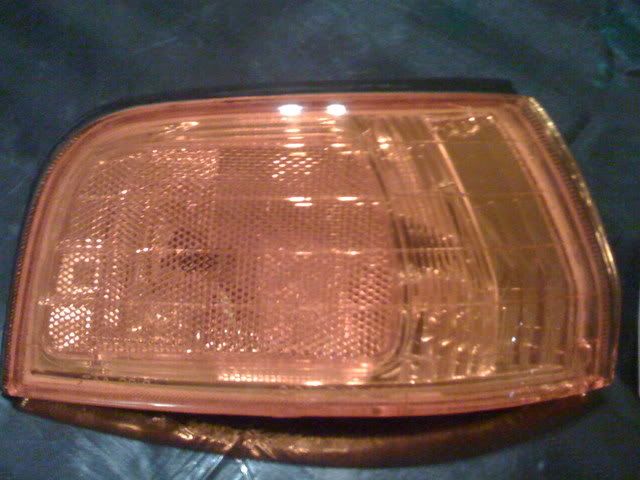 one done, one to go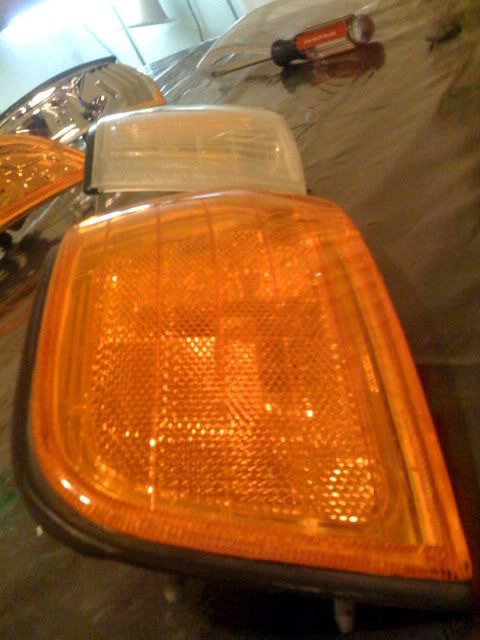 all done, now put on car and enjoy your complete not fake looking corners