This is all the tools you need, if you happen to have an impact gun/air compressor. The sockets you see are: 19mm for the lug nuts, a 36mm axle nut socket, and a 17mm for all the other bolts.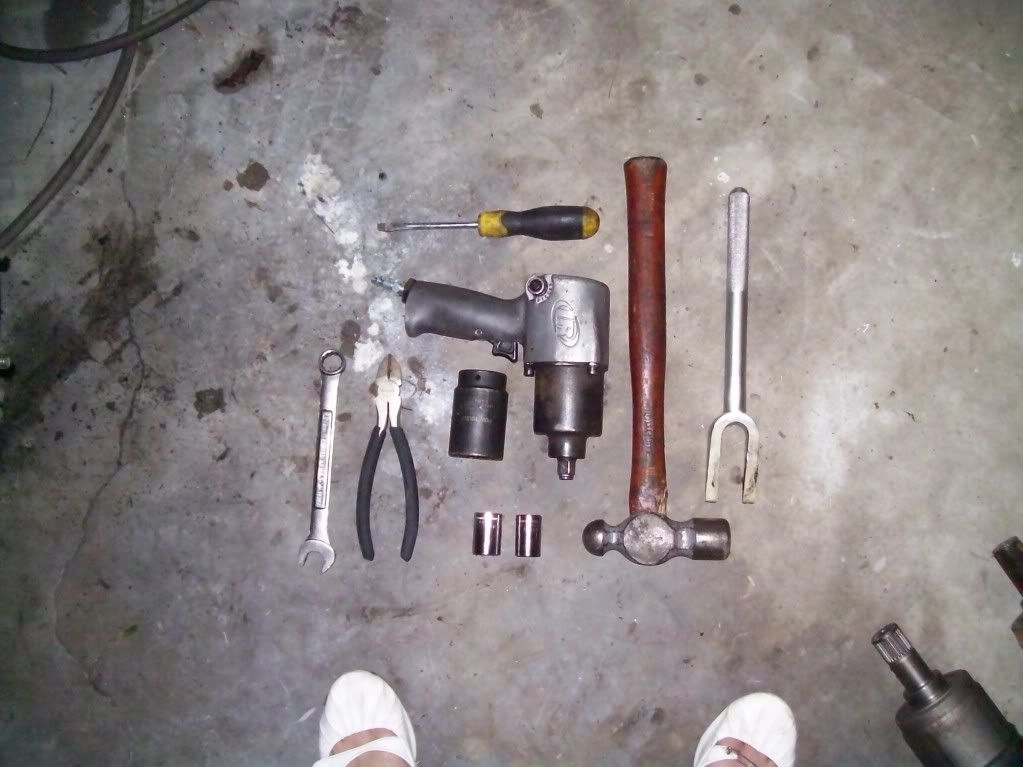 You will need a ½" drive ratchet and a breaker-bar, if you don't own the powaa tools.
The axels are the same length for both sides, but one of them has a different spline pattern.
It is important that you note which side is which, once you remove the old one.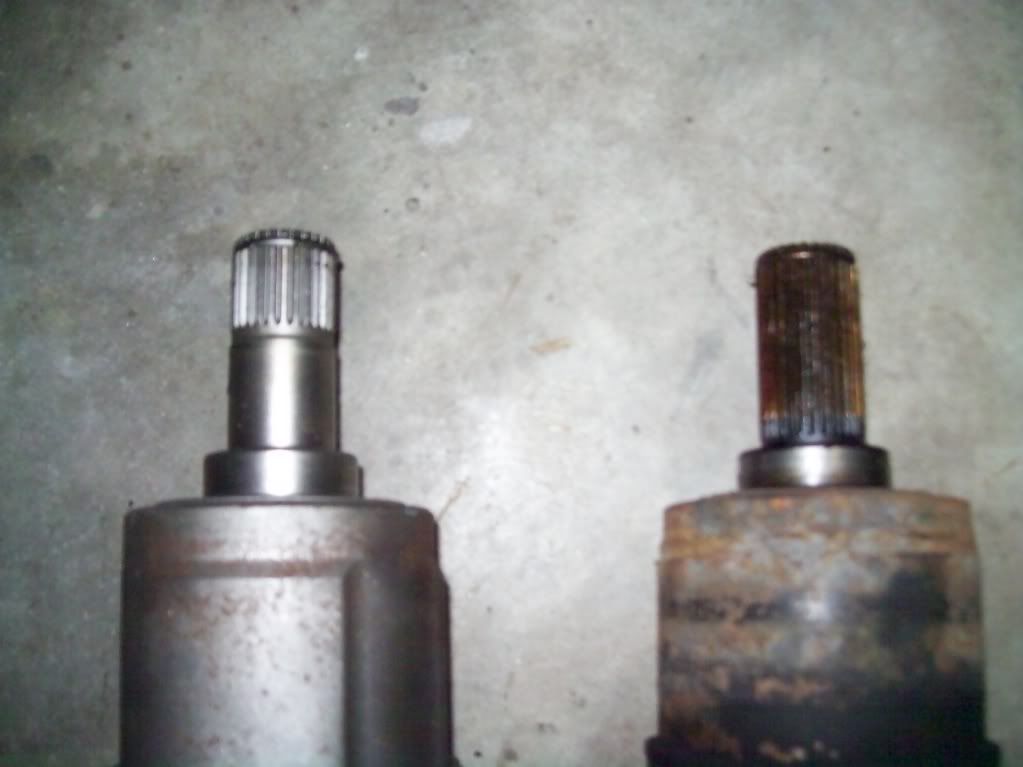 Remove the axel nut. Then locate and disconnect the ball joint.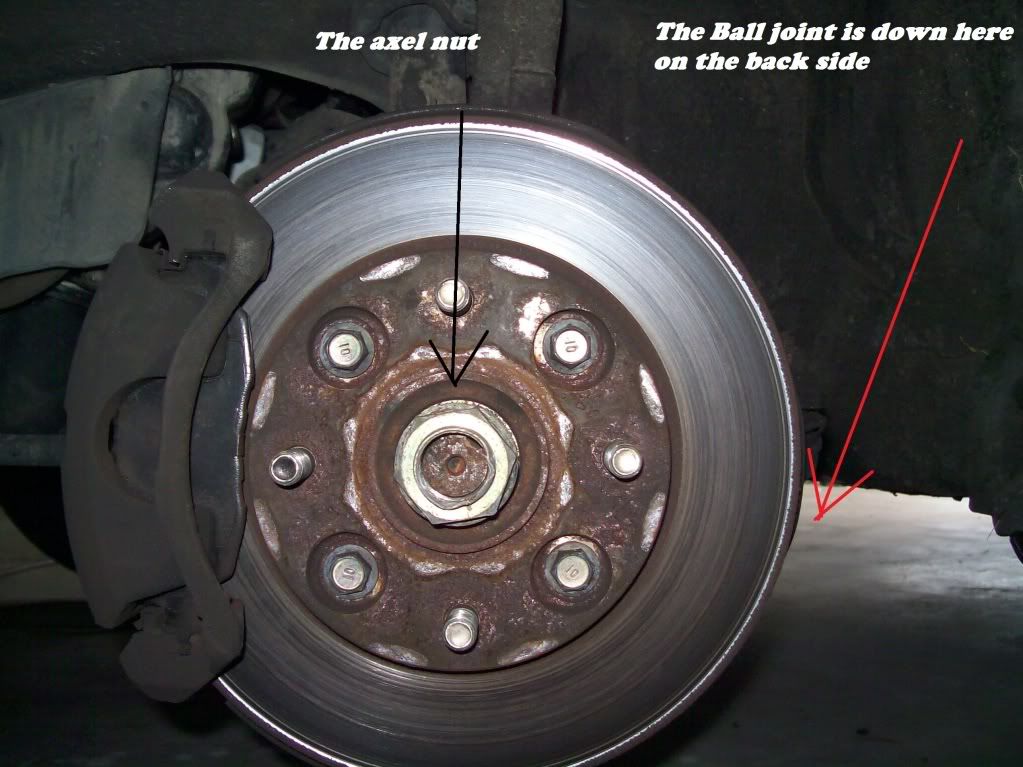 Then you need to carefully remove the cotter pin, then remove the nut.
Take the big fork (ball joint splitter/pickle-fork) and wedge it where the bushing meets the mount. Use EXTREME care in placeing and holding the fork. If you tear the ball joint bushing, you have to replace the whole ball joint!!! Using the hammer, beat on the end of the fork until it pops the ball joint out of the mount.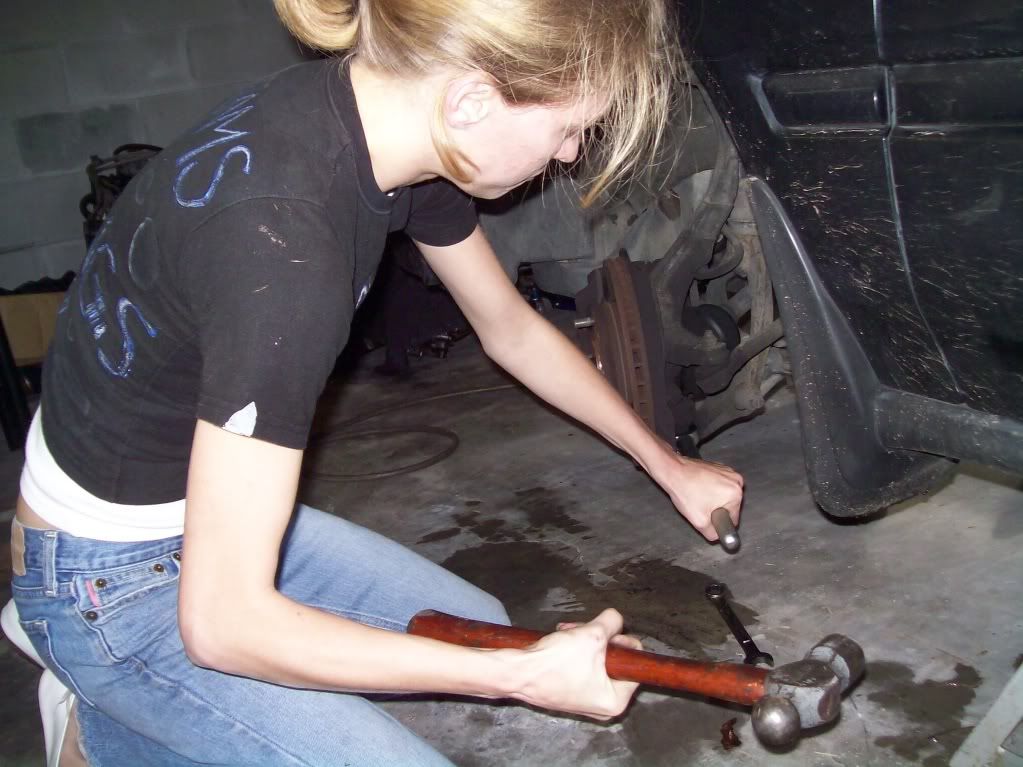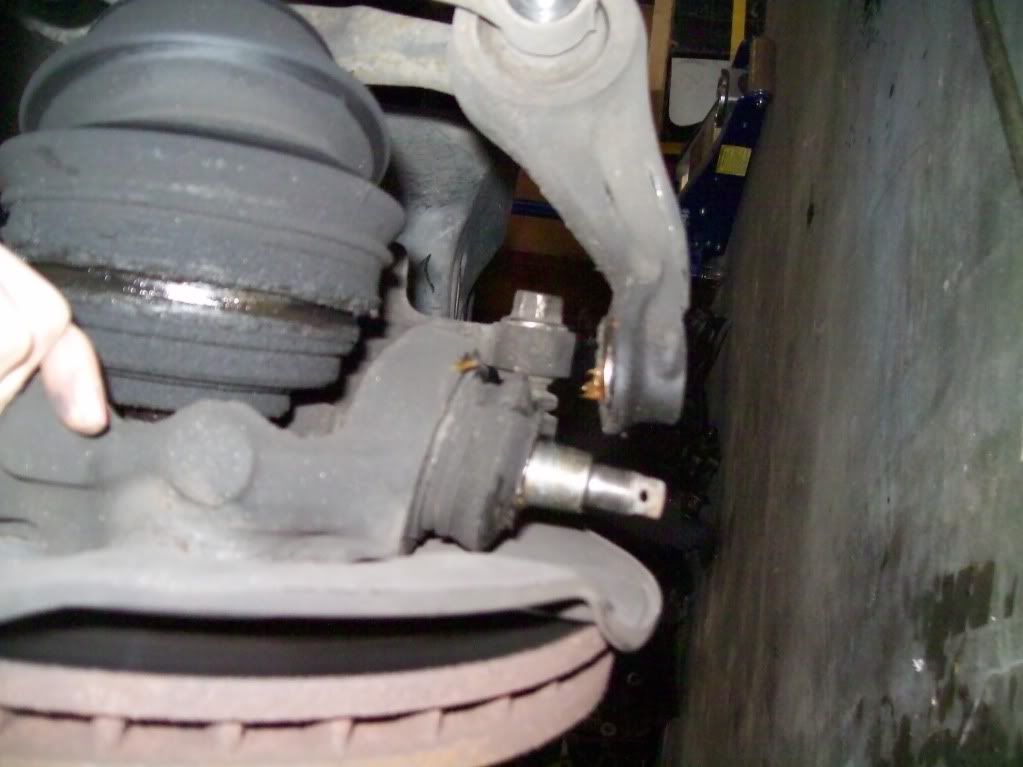 Then remove the bolt from the lower strut fork, you usually need to hold the other side with a wrench while you break it loose from the other side.