Ok so I'm one for more of a clean "less is better" look. My EX came with a black molding on each wheel well. The passenger front though was missing, leaving the sticky old 3M adhesive which was just ugly and gave me more reason to remove the molding in the long run.
By the time I started taking pics I had already done the front and was working on the drivers rear, sent my twin 9 year old boys to the pass side to take pics with my iPhone after taking some of me removing the sticky crap. This is why you will notice diff sides of the car lol.
This is a very basic DIY but I know not everyone knows about the tool I used and just how effective it can be.

So this is what I wanted GONE. The remaining three on my car were all clean and in good condition but I just dont like the molding.
I used a pocket knife and was helped by the heat of the day, I started at one end prying gently with the knife and then pulled by hand using the knife to cut through the sticky crap. Sorry no pics but this process was easy and only took a few seconds per molding.

Here is what remains (after I started on removing already). The entire wheel well had this sticky strip on it.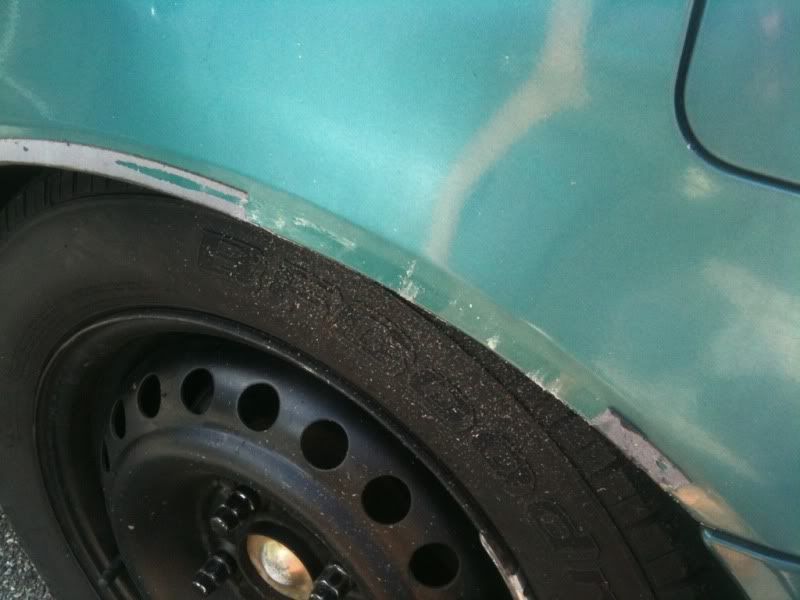 So next 3 pics are similar, just progress while I was stripping the sticky crap. Mr Clean has got NOTHING on this tool! I dont know what its called but its a huge round eraser that you stick in your drill and it works GREAT at removing sticky crap, stickers, pin striping (see below ), etc. I found the best method on the wheel wells was to come at a 90 degree angle, flat side of the disc against the body and work backwards towards myself. A steady medium pass and then once more to clean up. One wheel well took about 3-4 minutes once I figured out this method.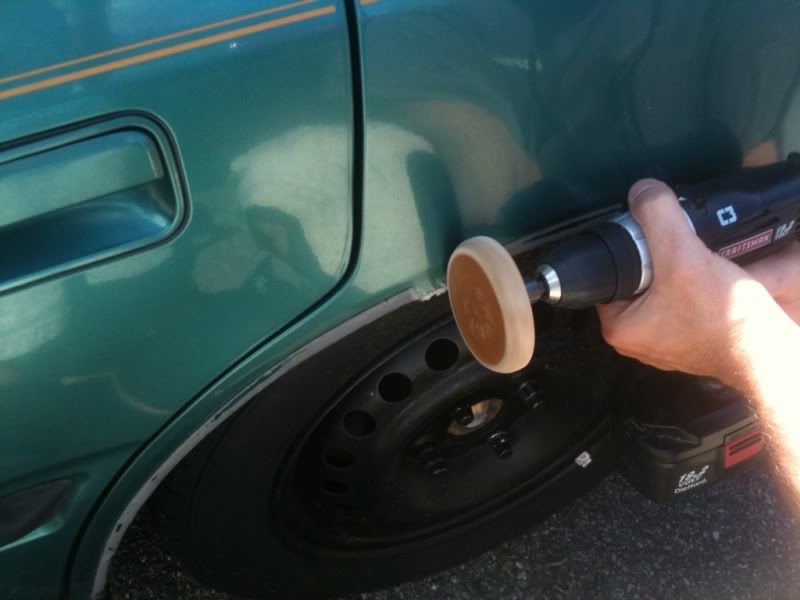 And its gone, no damage to the paint at all, clear coat is still good (actually shows the less faded paint underneath the molding lol.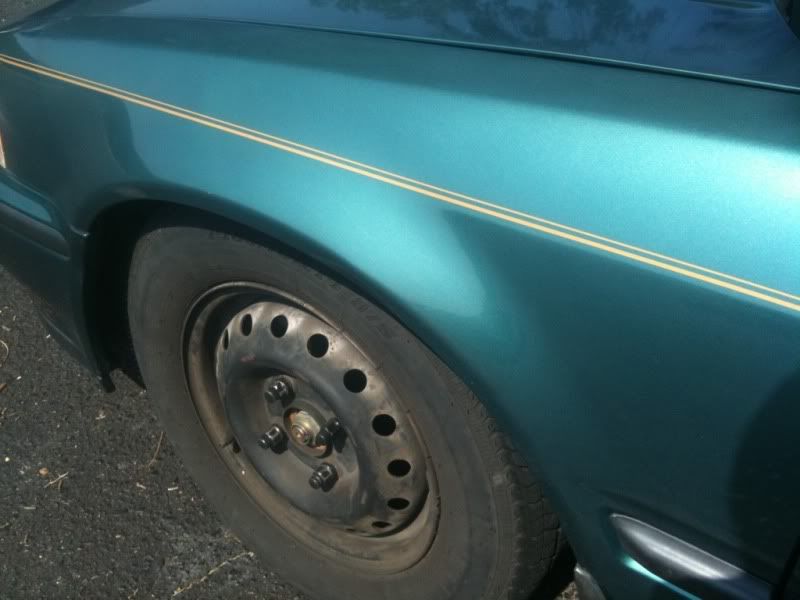 And I started on the pin striping but drill battery was done for the day. Pin striping comes off super easy and quick.