I already sucessfully retro fitted 1 0em headlight with projector and square halo. Came out awesome. I am waiting on my new headlights to arrive. The old head light was for testing and fabrrcation breakthroughs. I had to by a dremmel and do some cutting . I only had to drill 1 hole. Alo it kit i bought featured dual halos. I had to ditch 1 because it was simply too big. Wait for pick updates.
Ok you can see were i drilled the hole and why. I will fill it with waterproof silicone. Also you can see how the projector is mounted. The end of it is threaded. And it fits threw the existing hole. And i tighten the nut on the back then there is a braket to mout the h1 light blub. A lock spring is included but i didnt intall it because this is only a test headlight.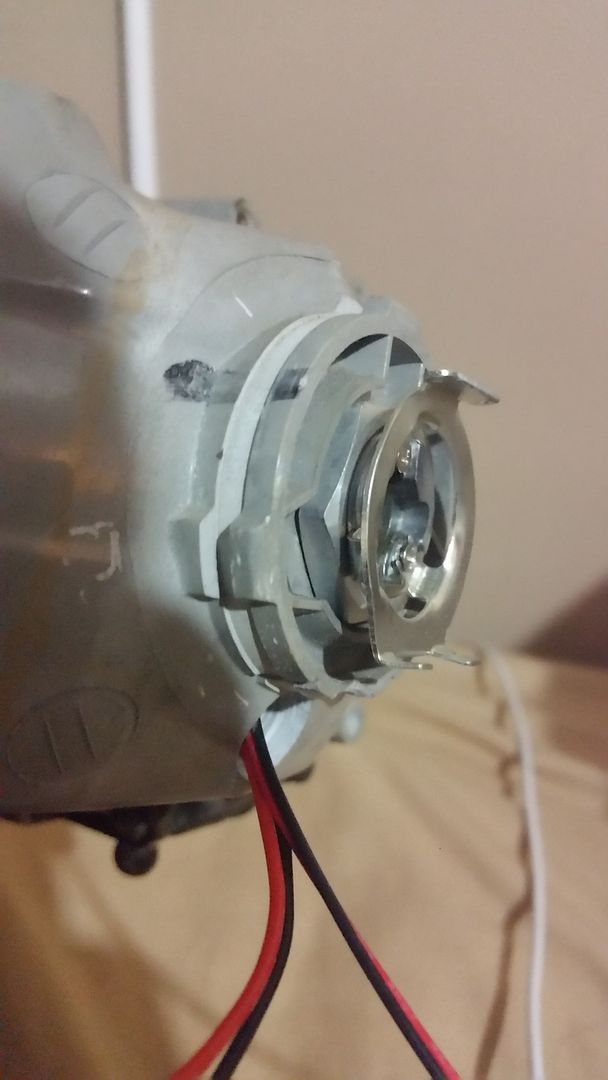 This is the 2nd halo i discarded because its too big and i had to shave the bottom and top of the halo housing.