I used the steps for this diy
http://www.cb7tuner.com/vbb/showthread.php?t=60766
**Thanks a WHOLE LOT for researching into this.
Materials
-Power drill
-Scissors
-8ft long garage door bottom lining @ homedepot
-20+ 1/4" Self tapping screws + optional washers
**Flat black spray paint if you really want to make it look nicer, be sure to tape off your bumpers with atleast 4 inches of tape so you dont get your bumper while spraying
and applied it to the rear lip
It takes about 20 self tapping screws, i used 1/4 inch ones with some washers.
Step 1
Buy the garage door bottom from home depot near the door sections. You need atleastt 8 ft because after i was finished i had about a foot left over from a 9 foot garage door bottotm.
Step 2
Jack the car up high enough to fit your drill and position the lip under the bumper. If you have mud guards just cut at a 45 degree angle and then straight again so the rear lip sits flush against the mud guard. Start from one end to the other.
Step 3
Drill the self tapping screws about every 3-5 inches, if you go any more the lip will droop and look odd. You can see it droop on the passenger side, need to drill another screw.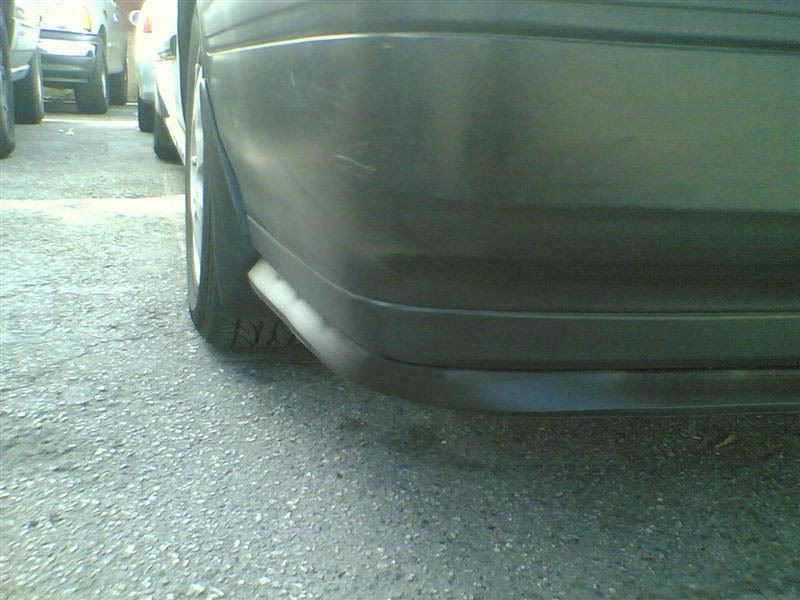 Step 4
At the bends of the bumper you need about 3 screws, 1 at the bend, and 1 on each side of the bend about 2 inches away from the screw at the bend.
Step 5
Once you've gotten to the muffler cut out, just use a scissor and have end any way you want. I chose to have it follow the muffler cutout.
Step 6.
Repeat for passenger side
**Optional step with spray paint
Tape off your bumper with 3 inches of tape and spray 2 coats of black, let it dry between coats.
Here's how my came out, the passenger side is droopey because i ran out of screws, but i'll refine it later.
**This is before i sprayed the rear lip down, I'll take more updated pics from far away. Was too busy installing my 1 piece head lights with long.
*dont mind where it hits the rear mud guard, it actually sits flush against the bumper, i drilled another screw there.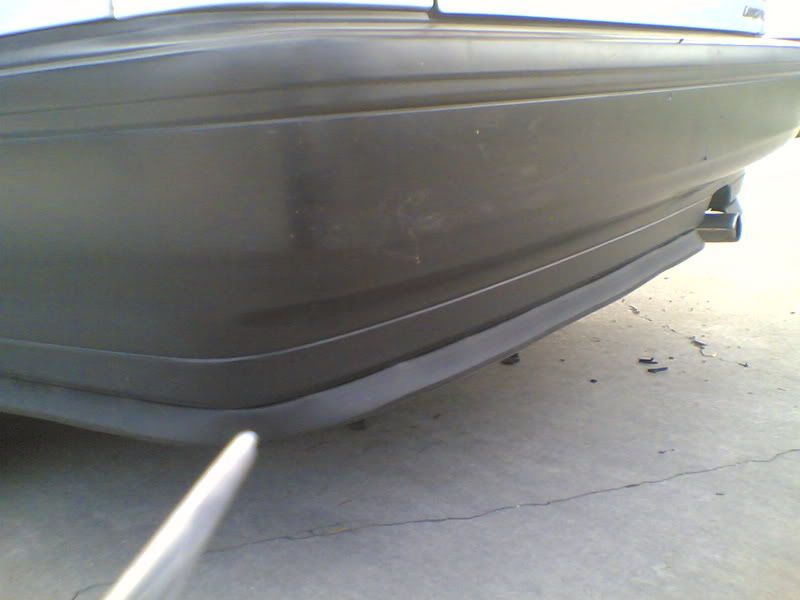 overall it looks damn good for $8 and adds a little flare to your car and makes yo look 1.15" lower aha
more pics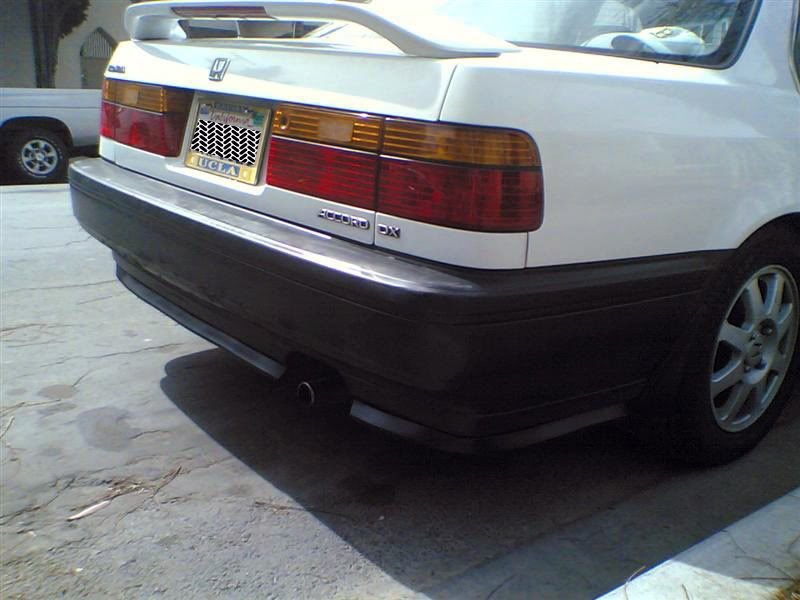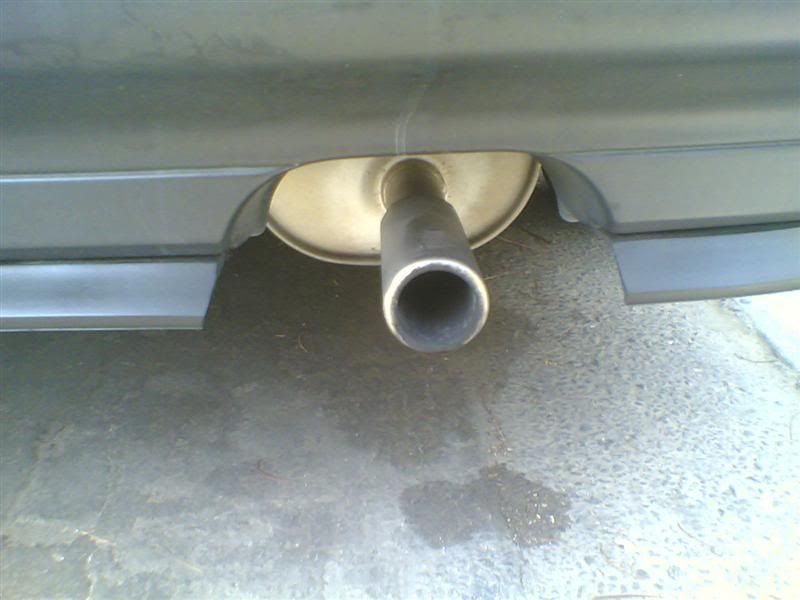 and a pic of my car ;p