Hey whats up, I think that everyone in here can relate to this one, On my car the passenger side door handle broke due to my GF who is not carefull with things even after I SUPER GLUED IT, apparently this occurs often. SO I went to the JY again! While there I found several CB's, and only one out of 14 cars had the same blue INT as mine with no power locks or windows AND GUESS WHAT: SAME PROBLEM AS MINE! So I took a closer Look at the Rear Pass Side and long and be hold its the same as the front only with a Differant clip to hold the wire in!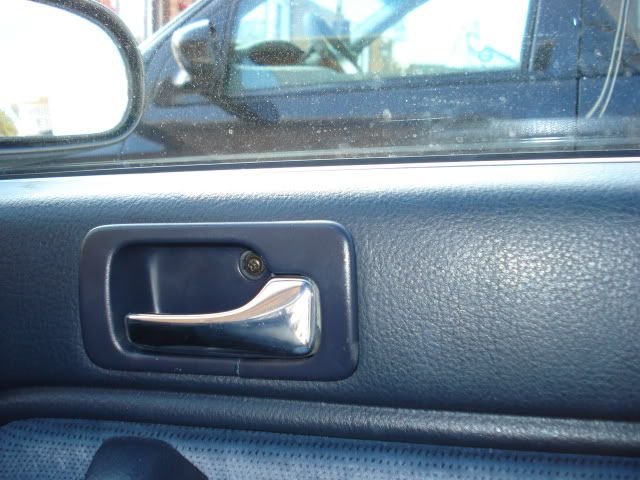 New Rear Handle Fron JY
Take the Green clip thats on the rear handle off then replace it with the clip thats on the front broken handle and put it on the handle your going to replace the old one with.
And re-install in reverse order, I think that this might be a simple DIY alot of people car relate to and take advandge of for the NOOBs out there.
FIN!