Well I polished my Aluminum Door Sills for both my cbs and thought it would be ideal to make a DIY. Im getting the hang of making DIY so any comments or Reps appreciated.

Thanks to Type G and tonylx87 for the polishing tips.

By polishing the JDM OEM Door Sills they make the sills look 10x cleaner and pop out once the door(s) are open.


Tools needed:

1500 grit sandpaper
2000 grit sandpaper
Microfiber polishing pads
Flat head screwdriver
Philips screwdriver
Mothers Mag & Aluminum Polish
Water
Clean Rag


This whole process took me about 3 hours with some breaks in between sanding.




First I removed the aluminum piece from the door sill with the philip heads screwdriver. Dont lose the screws and bottom piece threaded plate. If you lose them, then your Shit out of luck because there are no replacements!

These are the pics of the plates once removed and untouched.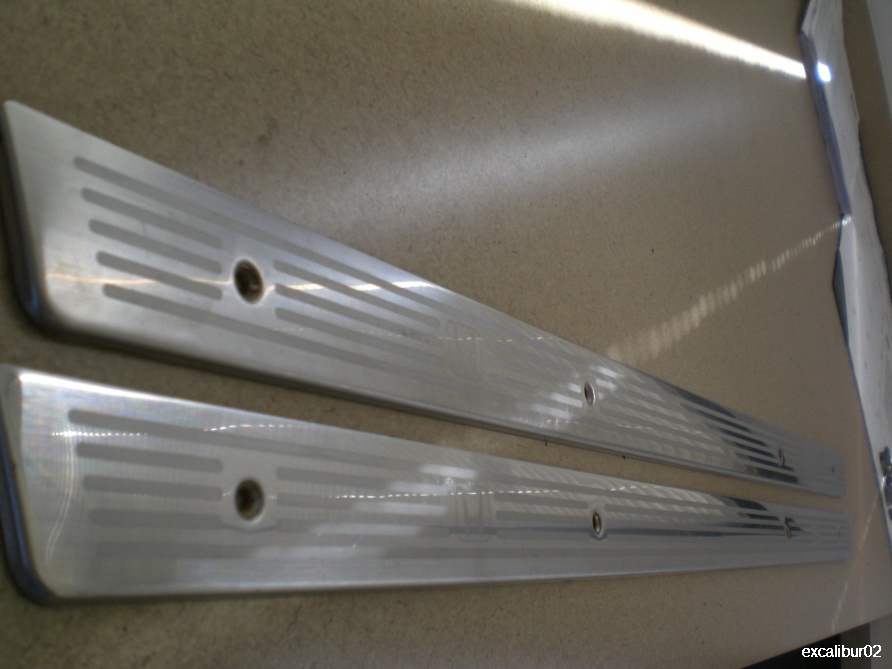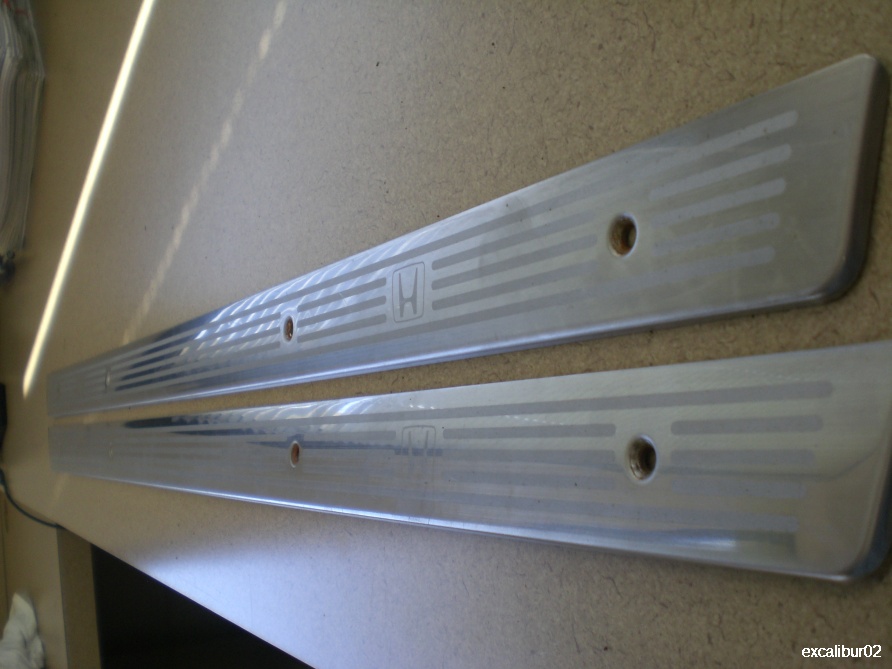 Close up of the H logos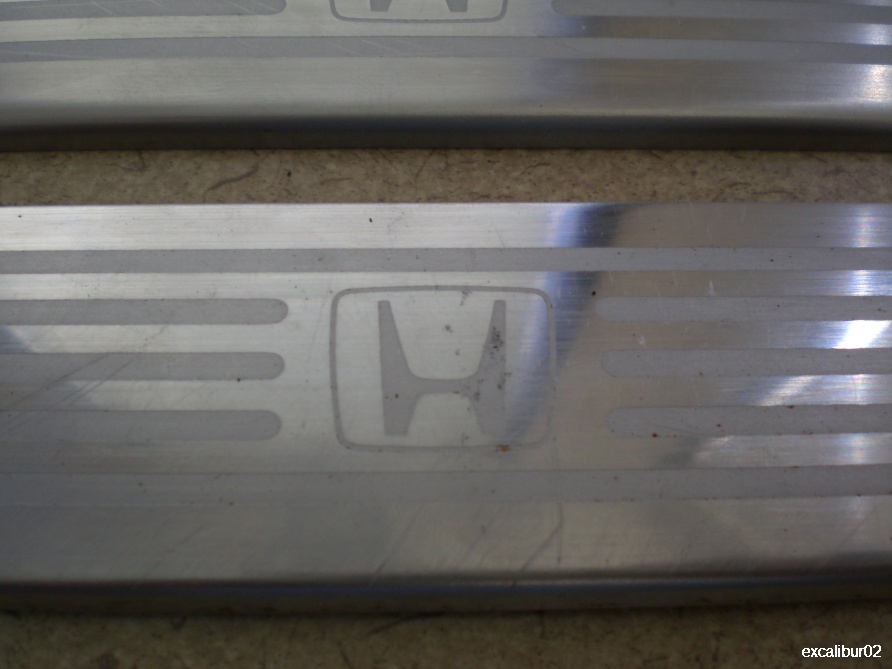 I started out with DRY sanding the sills with 1500 grit.






Here the top is untouched and the bottom sanded with 1500 dry.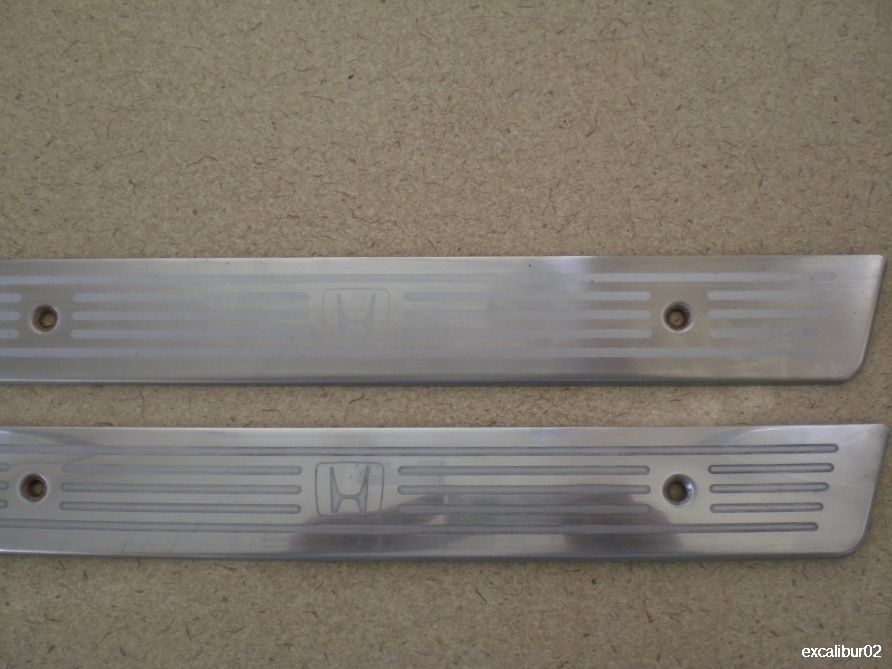 You can already tell its getting shinier.





Here are both sills sanded dry about 4 times with 1500 grit.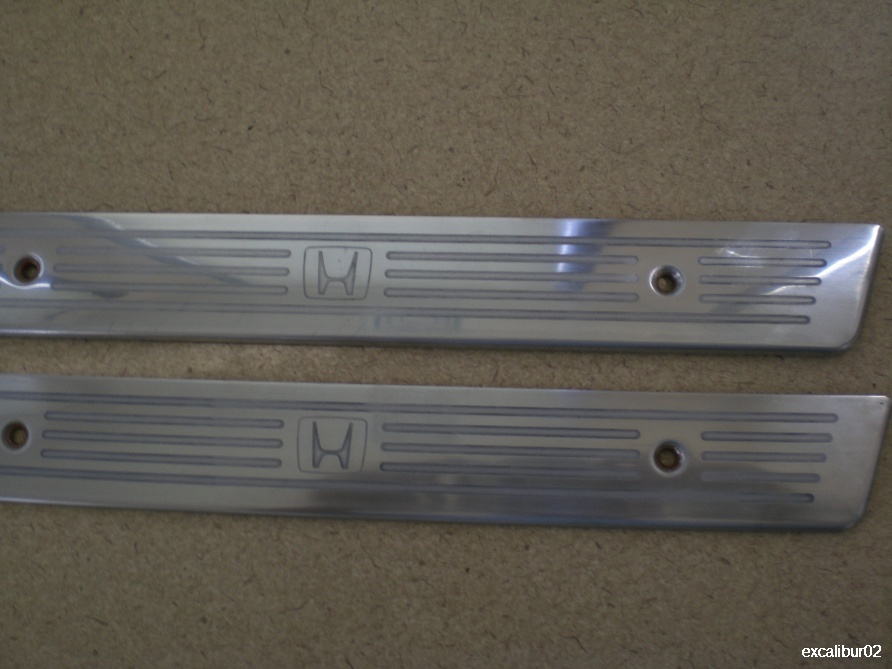 Here are the H logos with the 1500 grit





Now wash it down with water to remove the sanding dust.



Now get ready to sand the sills WET with 2000 grit sandpaper.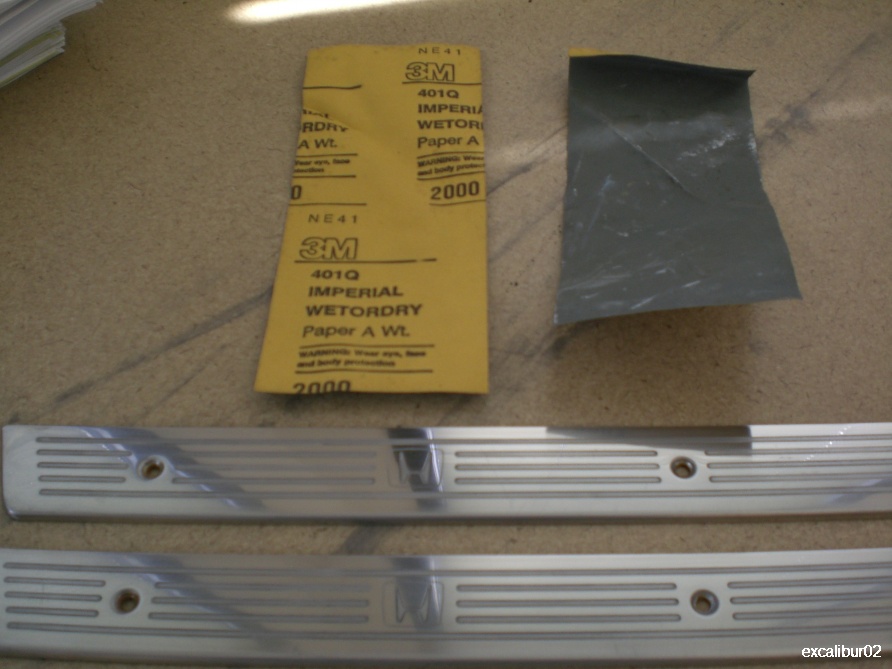 I sanded the door sills about 6 times WET with 2000 grit. You can do less but I wanted these things to shine!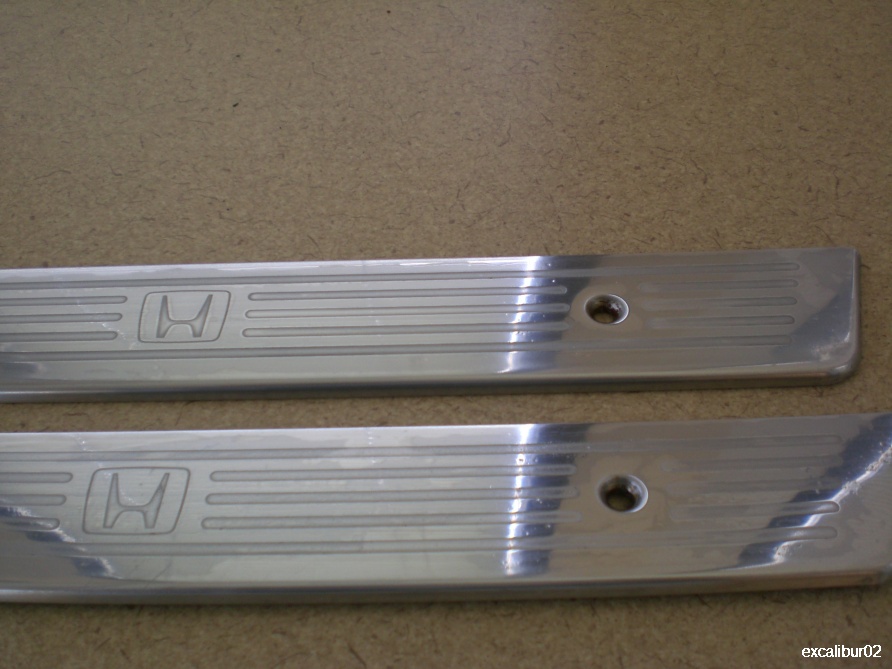 Now its time to polish them out with Mothers Mag & Aluminum Polish. I took the microfiber cloth and put some polish on there and just started buffing at the sill.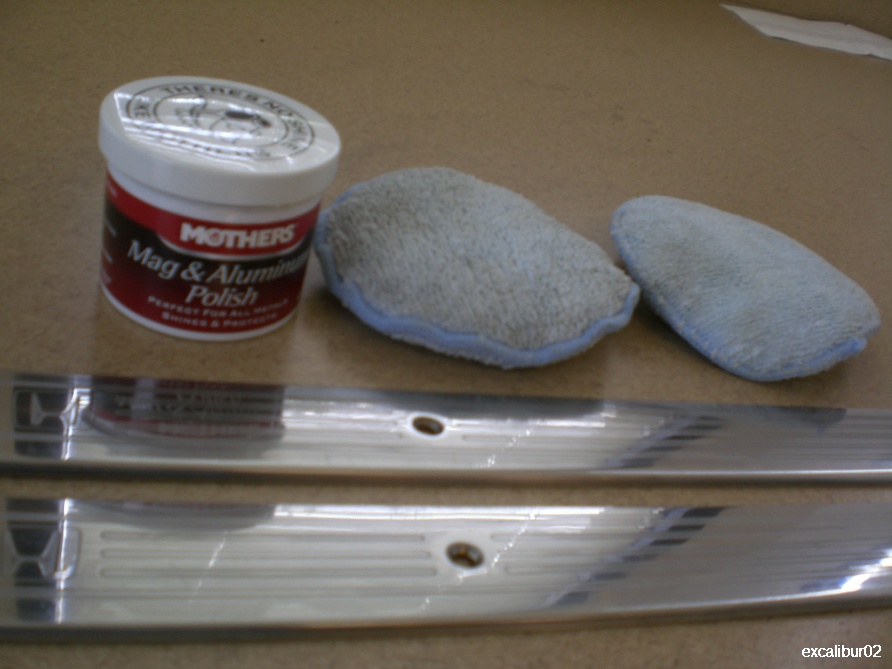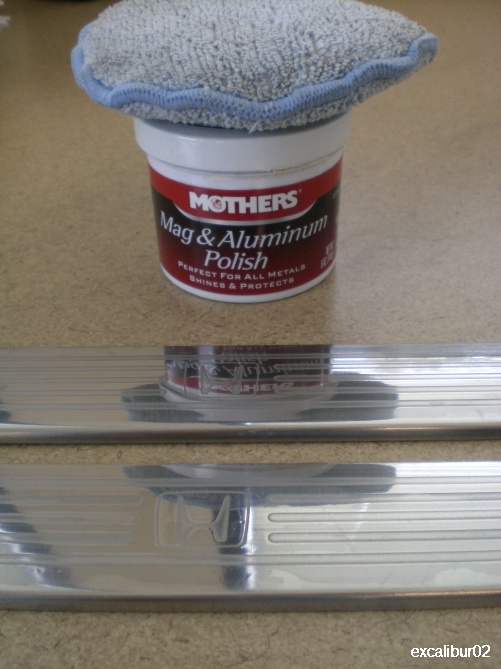 This is what it should look like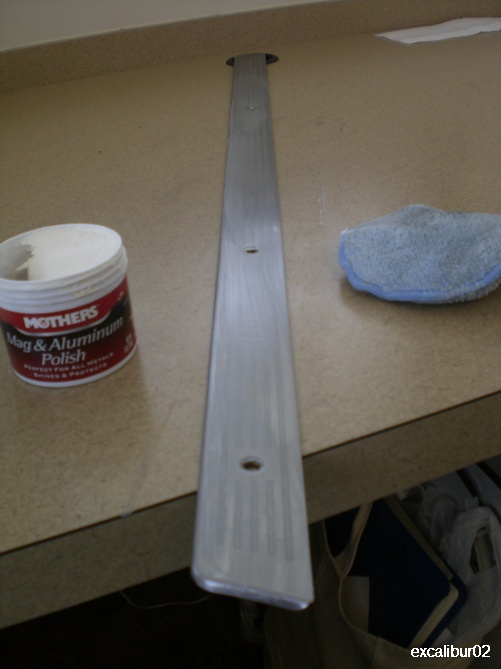 Then after it dried up a bit I used the clean rag and removed the polish.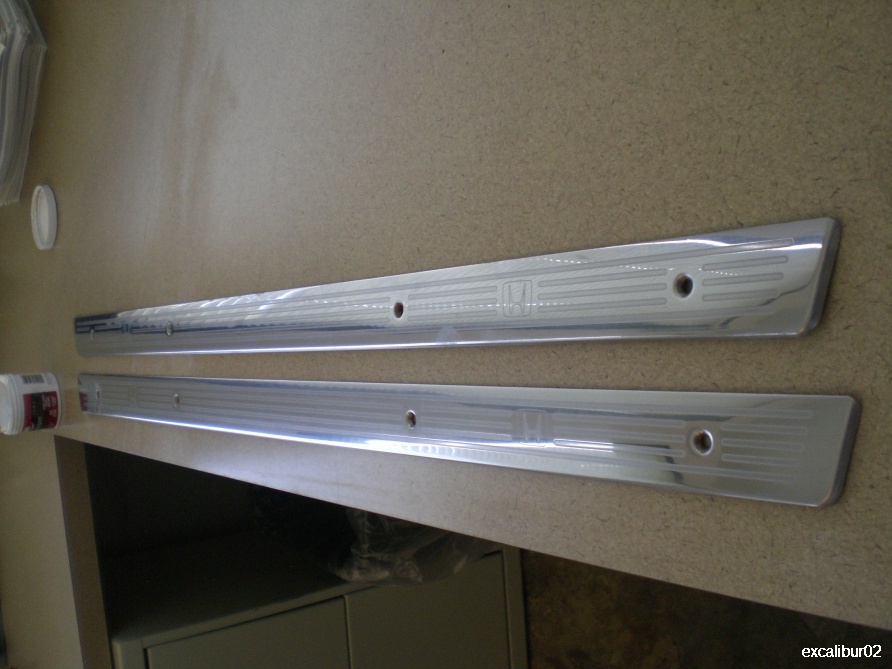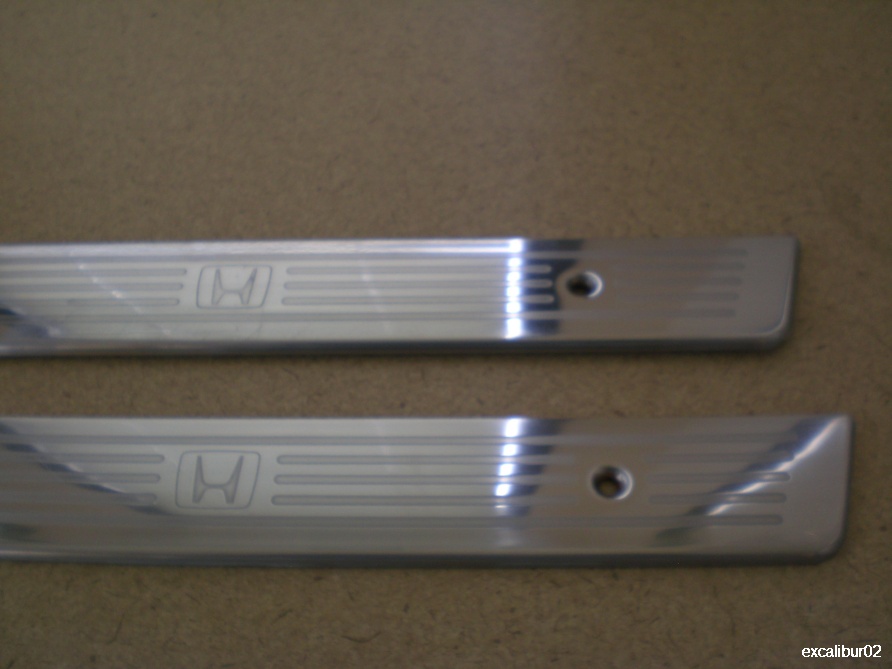 Then I put the polish again for a 2nd coat several minutes later.

Then this is the final result with the sanding and polishing.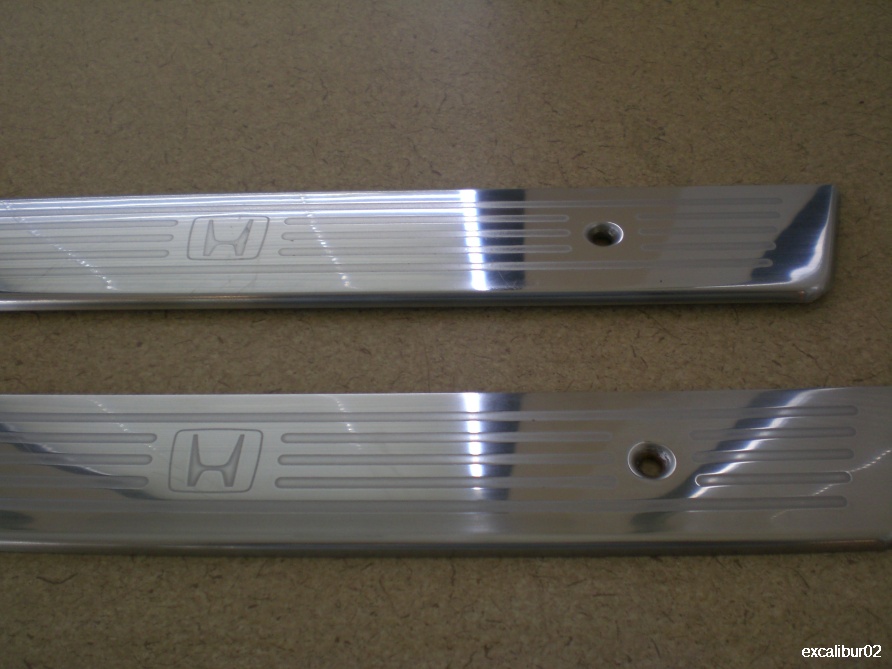 This is going on my coupe. I will put the picture of them installed later.

Thanks

Maury