Tools: Phillips screw driver
74 Light bulb, very small, more expensive then they should be.
Start by removing your center console. It's in two sections, you obviously want the section with the shifter out. There are 4 screws in the front section and two in the back. I'm not sure how to get it out properly, as the connecting screws for the two sections were broken on mine. Because of that, I just unscrewed the six outer screws and lifted them out.
From here, there are two ways to go. I chose the more difficult for pictures.
The quick way: Twist out the socket, replace the bulb, put the socket back in and reassemble.
The long way:
Unscrew the two screws holding the shift knob on and pull it off. There is a spring in there so make sure you see where it flies.
Take off the 4 brass screws holding the gear indicator down. I've already removed them in this pic:
Gently lift off the gear indicator, gently because the light wire is still attached.
Turn it over and unscrew 4 more screws, completely removing the gear indicator from its housing.
Twist the plastic socket to remove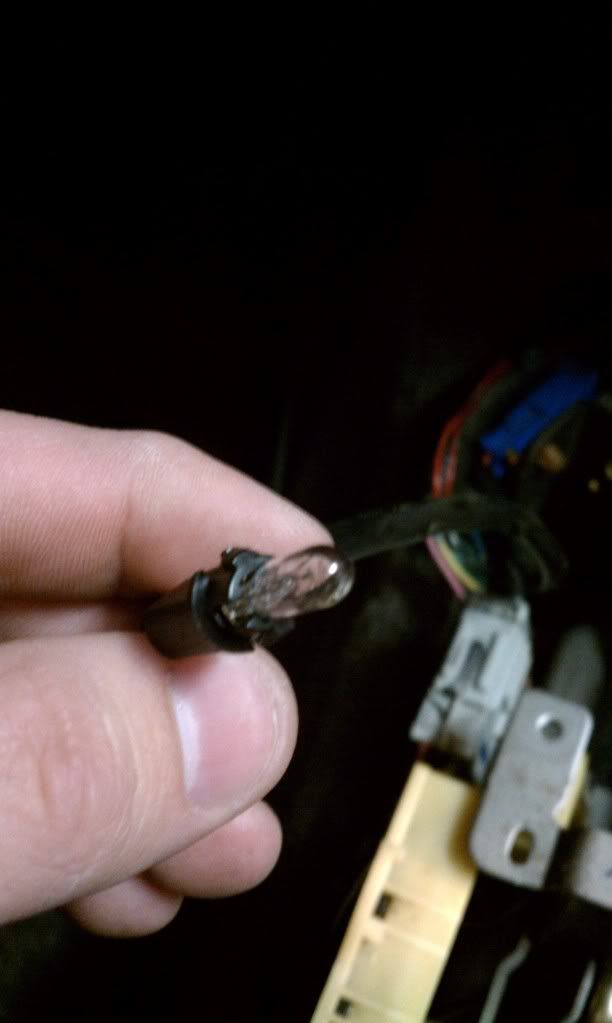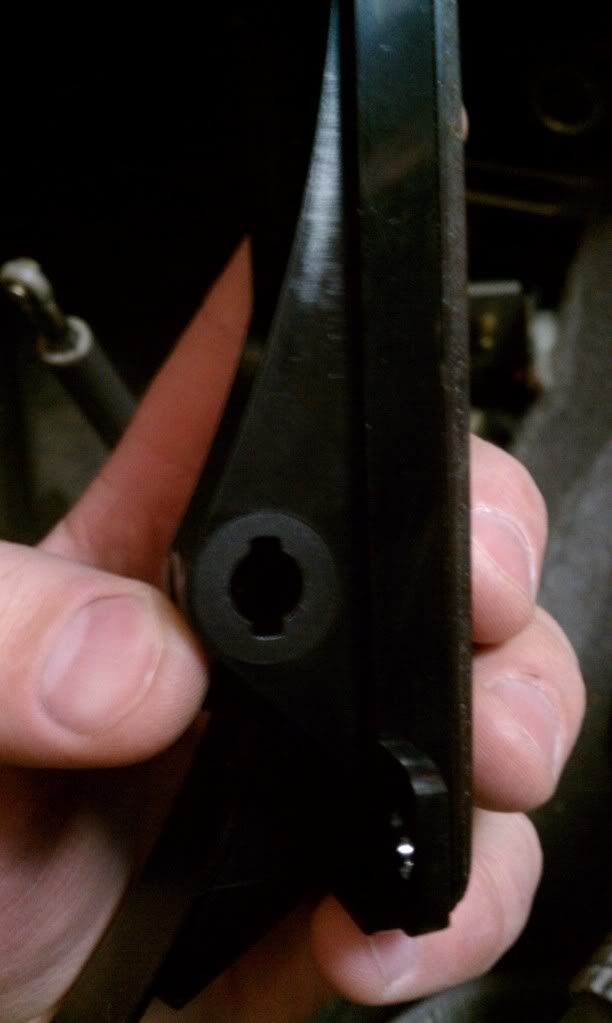 Pull the light out of its socket. I used pliers. Be very careful not to crush the bulb.
Get your new bulb ready. Use your finger nail to separate the wires away from the body of the bulb. Like this: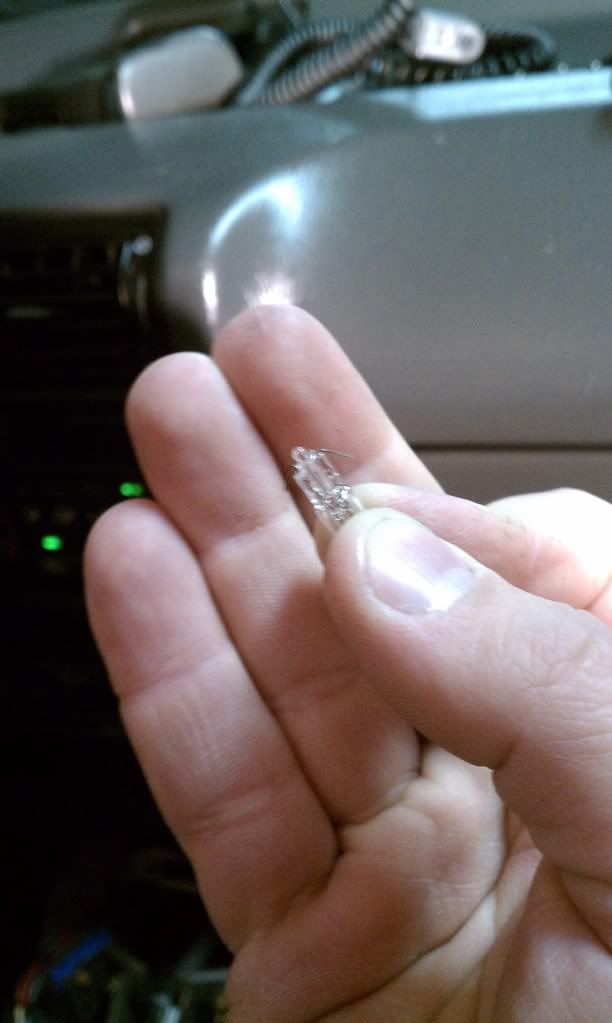 Push it into the socket. It's a tight fit, but as long as it's lined up correctly it'll fit.
Turn on your headlights to ensure it works.
And that's it!
Just kidding

Push the socket into the gear indicator and turn. I had to really work it for a few minutes before it would go. Turn your headlights back on and look for light shining out to indicate it still works.
Attach the indicator to its housing and SET it back on top of the selector. Don't screw it in.
The handle needs to be reassembled. The button will go on like this, with the spring opposite of my fingers:
Put the spring in your handle and the button on top of it. Shimmy the lower handle down onto the shifter stalk. Put the handle on top of it and shimmy it as well. Test it before you screw it back on.
Screw in the shifter, then loosen the screws one turn. Set that half of the console back onto the shifter and align everything. Remove the console and tighten the screws. Try your best to attach the console without breaking anything
Enjoy!