Reposting since this was lost in the great crash
Since I shaved the antenna off the accord I needed some sort of antenna. I have tried numerous little hidden ones over the years and they don't work very well. Alot of Hondas incorporate the antenna in the rear glass. The top part of window has a few lines like the defroster that connect to the radio. I figured if a few lines work well enough with out an amplifier for Honda then the whole back window full of them should also work.
I disconnected the defroster wires from the back window and ran a wire from the antenna to the rear window to test. It work pretty well. I still want the defroster to work so I decided to wire up a relay to change it over. The window will work normally as an antenna and when the defroster switch is turned on, change over to the defroster. I can live without reception for a minutes when I need to defrost.
All you need is a standard automotive relay and a few electrical terminals.
Parts/tools
Ratchet and 10mm socket
Wire strippers
Wire crimper
Standard Automotive relay
Female spade, ring and, butt connectors
Wiring diagram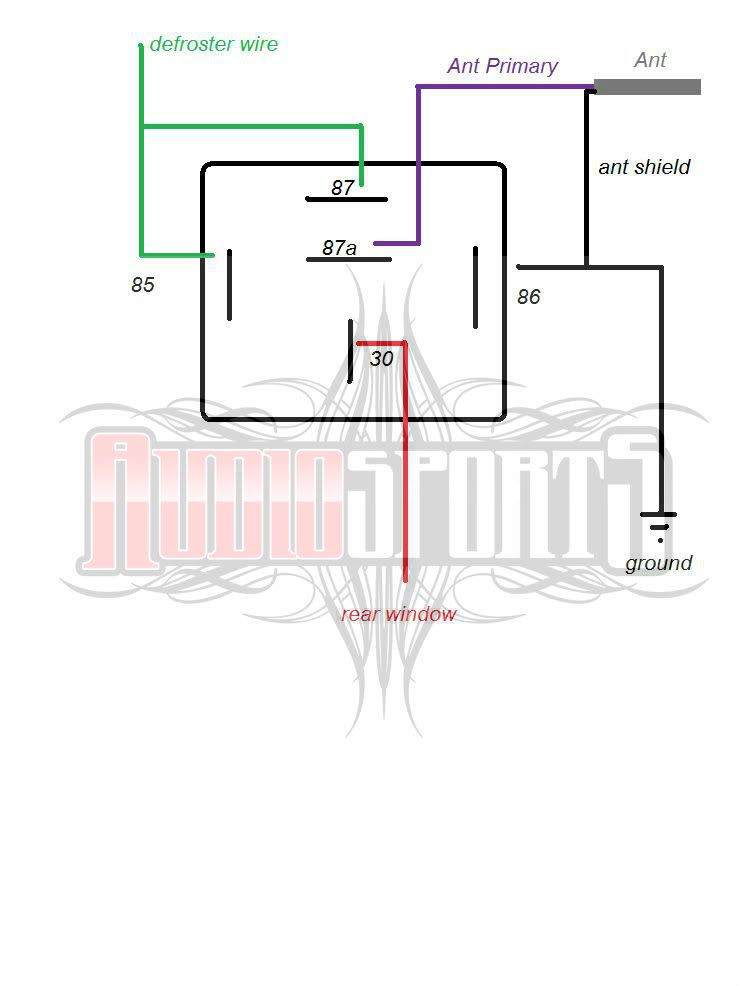 Remove the drivers side seat bolster and the c-pillar trim to access the positive side window terminal.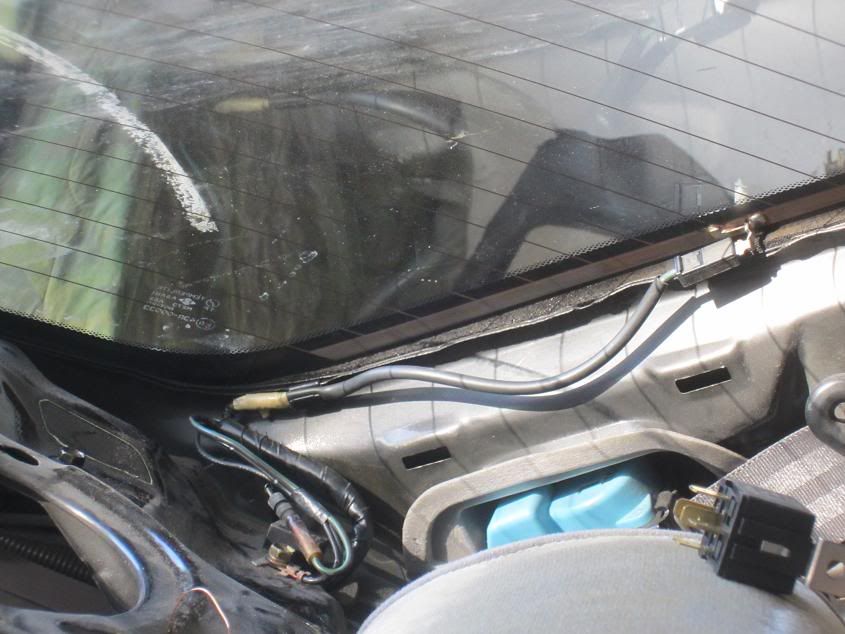 Find a good spot to locate the relay. Cut the black/green wire going to the window. Cut it so the car side is long enough to reach the relay and extend the window side to reach the relay.
Wire the car side to relay terminal 85 and 87.
Wire the window side to 30
wire terminal 86 to ground. I used the bolt for defroster capacitor but I had the package tray already out.
Reroute the antenna from the trunk to the relay. Cut the end off and strip back the jacket. Crimp on wires to the center wire and shielding. Connect the center wire to relay terminal 87a and the shield to ground.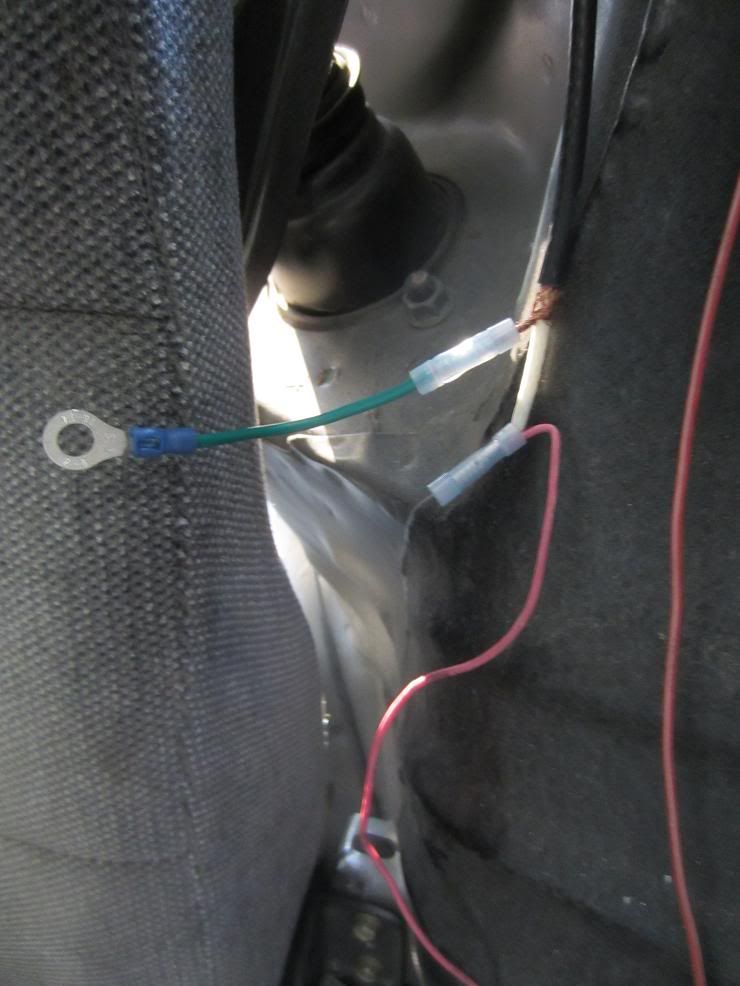 The ground side of the defroster should also be wired up to a relay also. I tried with the ground connected and disconnected but did not notice a difference in reception so I left it intact.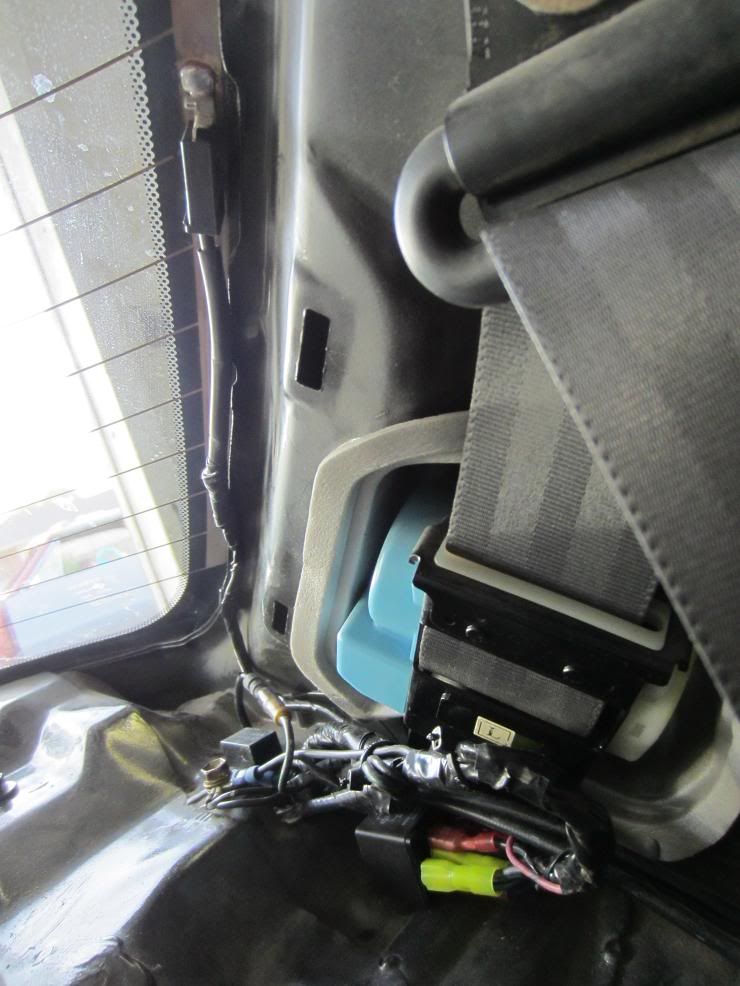 Turn radio on and test. This video shows the original radio working on AM with car the indoors. It works much better outdoors. The car is in pieces so no road test yet.