Tools:
Dremel or sharp knife
Screw Driver
10mm wrench
Wire strippers
Supplies:
3-2 prong plug adapter 2/$3
16 gauge wire- 20/100ft
AC-DC power inverter-$20
Bullet terminals-$4
Cut out space for plug adapter:
To:
I also had to trim down my adapter for so it could fit through the opening on the console.
To cut the holes properly I used a hot screw driver. The right side came out very well, the left side the screw driver was too hot.
Heat the screw driver, but not too hot and push through the little plastic cover to make very nice square openings. Let it cool before you pull it out or it will look like the big opening on mine. Use a Phillips screw driver for the lower hole.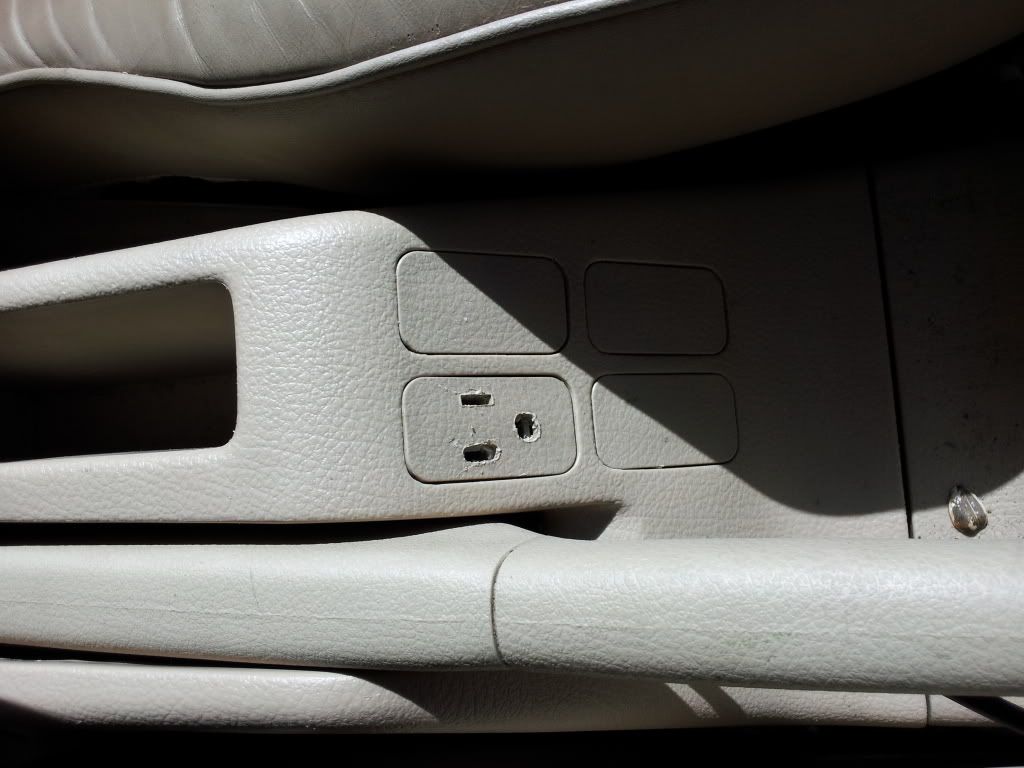 Glue the adapter to the plug, superglue is recommended because it holds tight and dries fast.
Remove your center console and rip your power adapter apart and connect the 12V ground to the ground of your car. I chose to use the bolt for the park brake. I wired the 12V+ to the cigarette lighter because it is already designed to handle the 15A my inverter is rated at. I used male/female bullet connectors and put a male and female connector on each side so it can only be plugged in properly. Don't use both male on one side and female on the other because then you might mess it up and damage your inverter.
Wire the 120V+ side to the plus side on the adapter and the 120V- to the other side of the adapter. Just align what side goes to what side, remember it before you tear the adapter apart. Put the cover back on your adapter so protect it from grounding out on metal and re install your center console.
Now you have 120V power source in your car to charge or run whatever. So now if someone looks at my car and says "but will it blend?", I can throw a blender in it and say yes!