So my blower went out I think about 2 years ago. I saved the old one because I don't throw that kind of stuff away. Tonight I decided to take a look at when I was going through some old stuff. Anyway, I can't really think of another way for the motor to go out other than my problem. I guess with a lot of running time some fixes may be a bit more extensive, but still doable. This motor had about 320,000 miles on it. Before I did anything the motor wouldn't turn at all. Completely dead.
First take the motor apart.
Two phillips bolts
Pull the insides out together carefully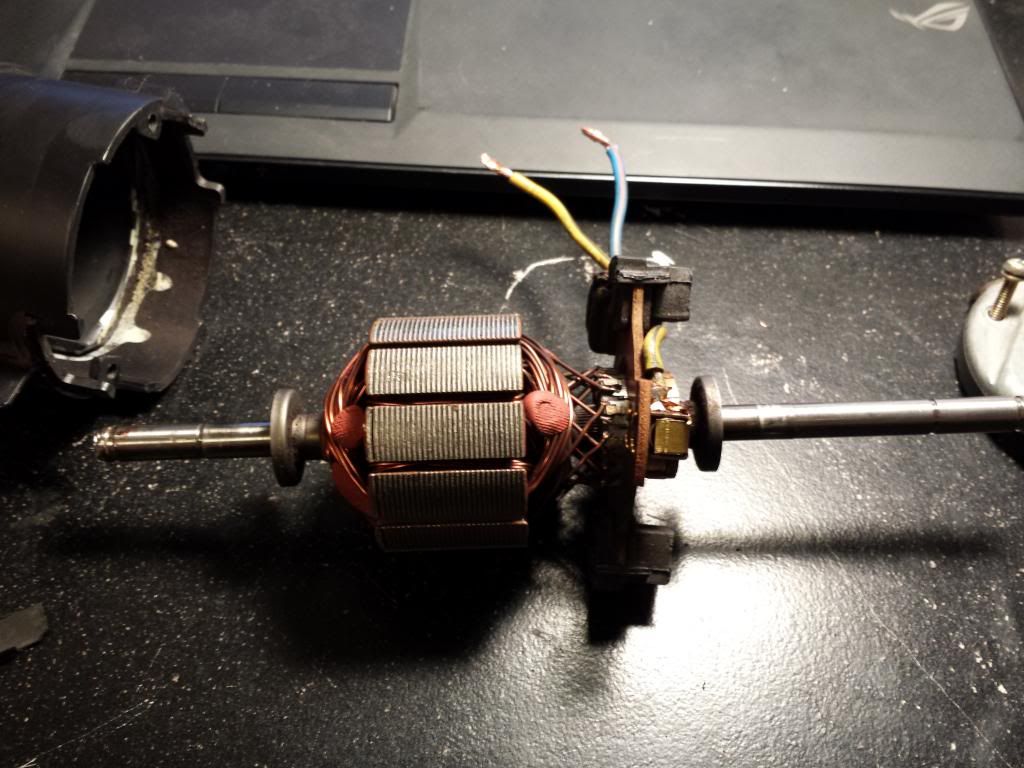 To remove the top you need to pull back the connectors and tape them so you don't rip anything. Then you can just pop the top of the center. The problem you will have is those little blocks will either be completely worn, the spring may be broke, or the connection broke loose. In my case the wire brook loose of the solder. So I just soldered it back on and re assembled.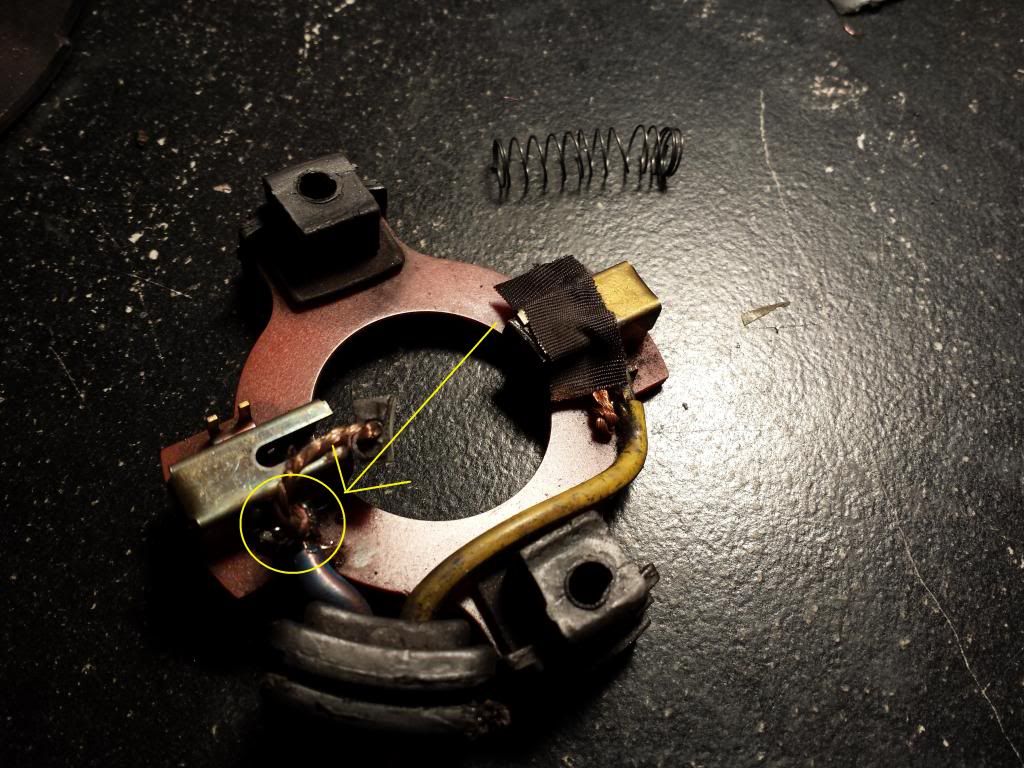 And now it works!