Well I didn't think I would raise this much angst, by "hacking" up the DX door panels. They were destined to be destroyed, and I doubt another CB7 coupe loving enthusiast would have taken them. Thinking the same thing as Jarrett, "There is nothing I can really do to make use of those." Well I come from a family that has done DIY for years, we've built most of our own buildings and homes. So I was determined to at least try this. Worst case scenario I totally screw them up and throw them away, a waste of $20. I've wasted a lot more money on a lot worse ideas.
I didn't get 3 pieces of the plastic and the double seatbelt locks for the rear seat. As someone had already taken those and the speakers in the car. So there were no rear speaker covers (Not a big deal as I have 2 sets of SE black 6x9 speaker covers.) In doing so they broke the door panels around the speakers. (They were no longer stiff but flexible and useless as a framework.) This is most of what I cut out, so all I had left is a rigid door panel.
For reference here is what it looks like front to back. Makes it look a bit better than just the front doors.
2 Tone 1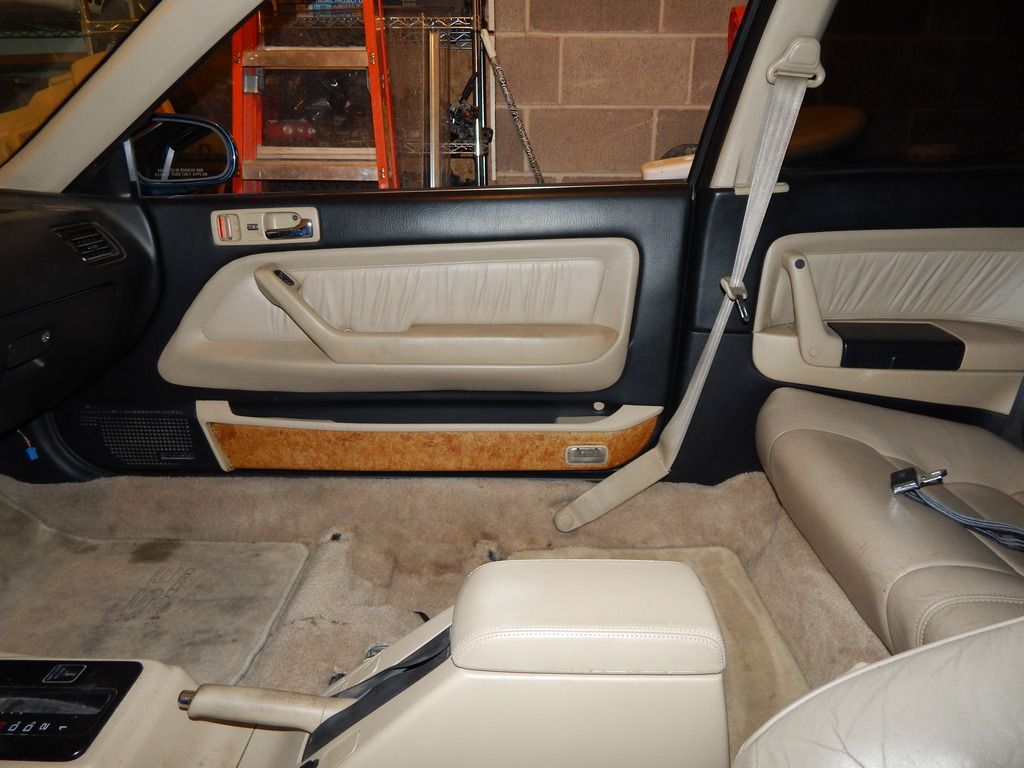 2 Tone 2 (Ignore the tan rear seat bottom, in search of a charcoal gray CL seat bottom.)
Also I've been looking for a grey coupe interior for about a year and a half. I still haven't found one yet. I ran across this black DX coupe first. Being what I truely wanted, I was willing to attempt this.
Also thank you guys for the compliments!
@Jarrett
@cp[mike]
@barracuda
@Flip-Eye