I've always been looking around for a short shifter for my car and could never really find anythings or if I did it was pretty pricey. So out hacksaw and angle grinder. In about less than 45 minutes (and a trip to the auto parts store) I had a made a one that looks pretty damn good and makes a big difference. I'll have pics up this weekend.
Tools:
Screwdriver or power drill
hacksaw or angle grinder is preferred
blanket/towel/ will explain
allen wrench
1. Remove stock shift knob. This can be done by sqeezing the bottom of the shift knob near the shift boot. Once these are seperated the shift knob will be able to unscrew.
2.Remove center console by take out the four screws that hold in it place. Removeconsole to expose shift assembly.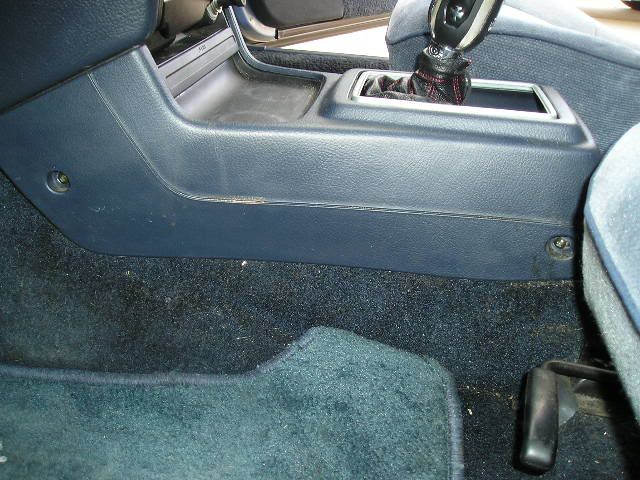 3. This is where you have a choice. Either you can remove the shift knob out of the car or leave it in. I opted to leave it in just because i was lazy at the time. lol
4. Now that you have youe naked shifter in front of you measure how short you wanna make it. I measured 2 1/2 inches from the bottom of the shifter and placed my cut mark.
5. Place a towel or blanket around the seats and shift assembly if your cutting inside your car. A) it wll make clean up easier and B) if using an angle grinder will reduce catching your seats and carpet on fire. If you are cutting inside your car be sure to have your windows open and be in a well ventilated area. I love the smell of burning metal but I dont think you want your car to smell like it.
6. Now grab a hack saw and makes a few swipes at your cut mark. This will help you have a cleaner cut with the angle grinder.
7. After you start your cut with the hacksaw, get that angle grinder out and start cutting. be sure to wear gloves and eye protection.
8. Once your cut is made, take the shift knob of your choice and it should slip right over the shifter. Most aftermarket shift knobs come with little adjustment screws that can be use to tightened and steady the new shift knob. These take the allen wrenches and are pretty easy to install. The shift knob that I got was the Maltesse Cross and one of the adjustments screws stripped out on me. I didnt want to deal with drilling it out so I just made a verticle cut into the shifter itself. Its slid on with no problem and I had no side to side action which was even better. I tightened the other adjustment screws and its on there solid. My stock shift boot was ripped up and total so I went out and picked up a new one. Unfortunately it doesnt fit properly so I will be searching for a new one the new couple of days.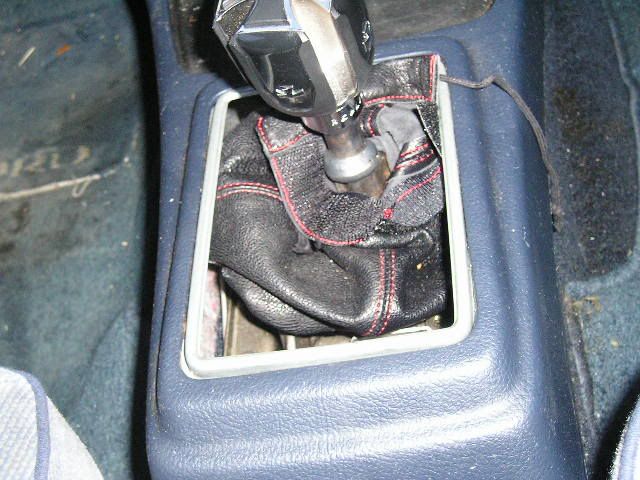 The end product though is a sweet looking short shifter that reduces my shifting throws by 50%.

It feels alot more comfortable in my hands too. I'll have pictures up by this weekend and I will have the step by step pics to go along with this DIY.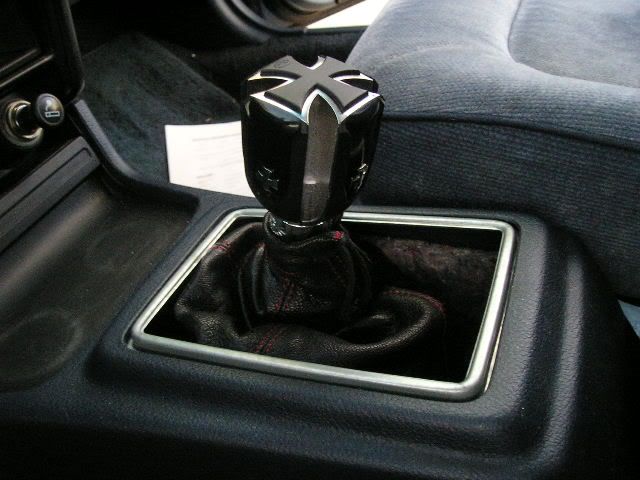 **Edit**
This is a Do it yourself. Im not responsible for any failed attempts on your vehicle.**