This is a little DIY we did about a month ago, came out really well.
Problem: cracked trunk floor
Parts: 1/8" plywood, 4'x4'
Small hinges with screws
Tools: Screwdriver
Jigsaw
Marker
Sander
Hacksaw or Sawzall(for trimming screws)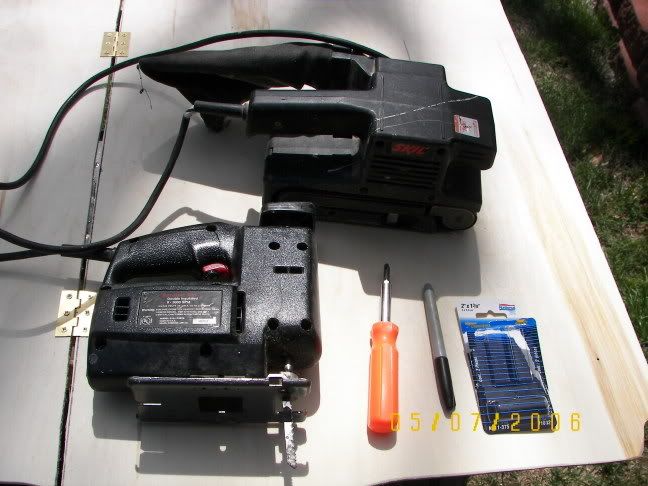 Instructions:
1) Remove the old trunk floor. This is what the old one looked like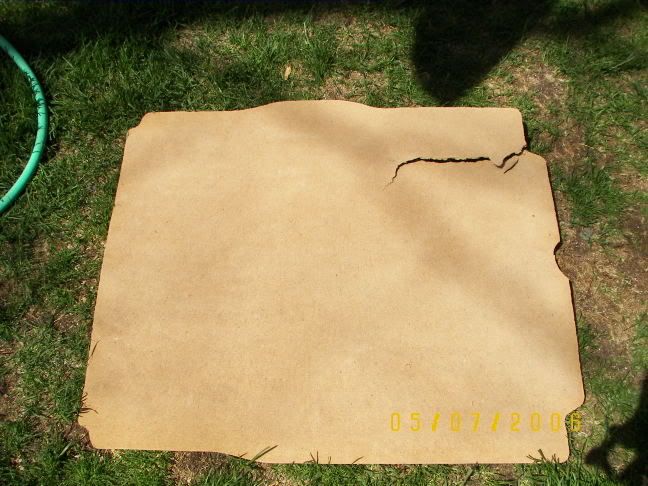 2) Trace the old one onto the plywood with the marker, marking all indents, holes, etc.
3) Cut the floor along the outline. Does not have to be completely accurate
4) Sand the edges
5) Test fit in car, make sure it sits flat with the carpet down. Figure out where you want the cut for the bend. For the civic, we made it so it would bend right in front of the subwoofer box
6) Cut a straight line across the desired bend area, then sand the edges
7) Install the hinges so the hinges are on top, and the round center part is between the two pieces to compensate for the cut and for flushness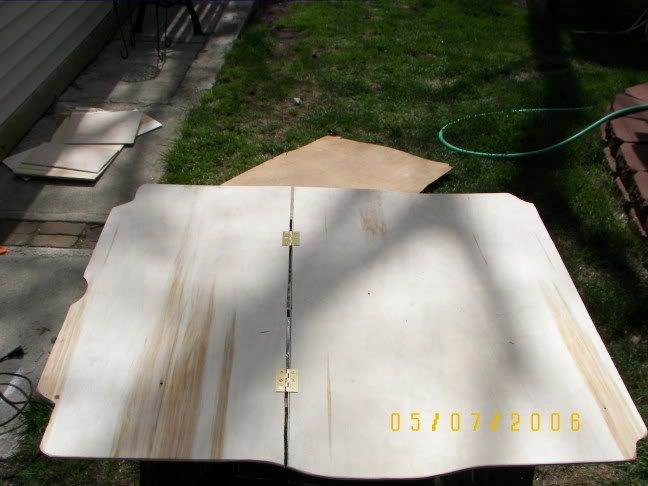 8) Make sure it bends well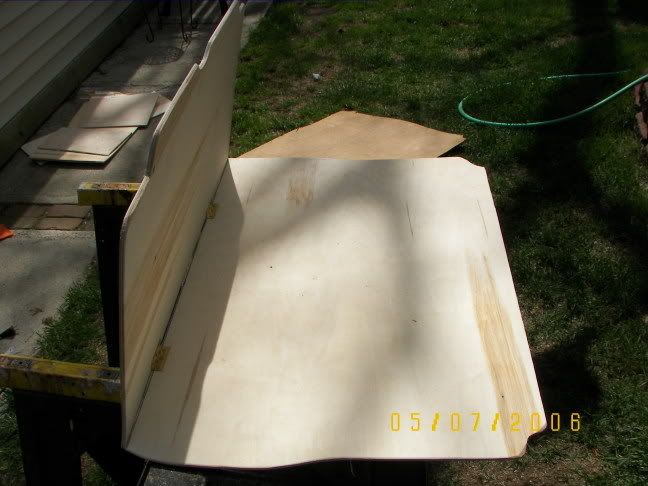 9) Cut the screws so they are flush with the wood. I started with a hacksaw, but ended up using a Sawzall which was alot faster
10) Throw it in the car and test the fit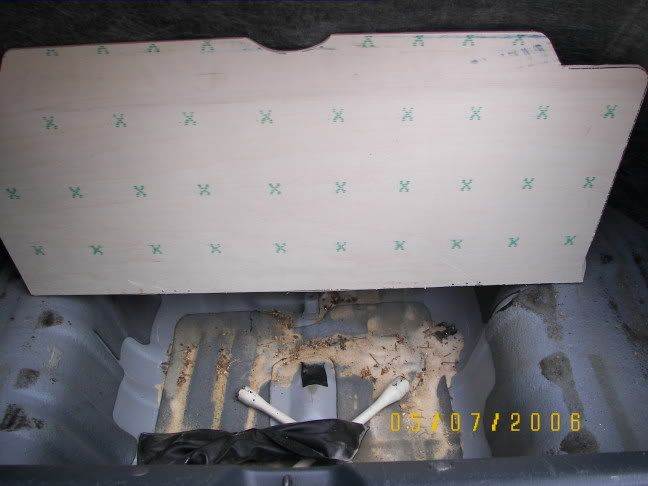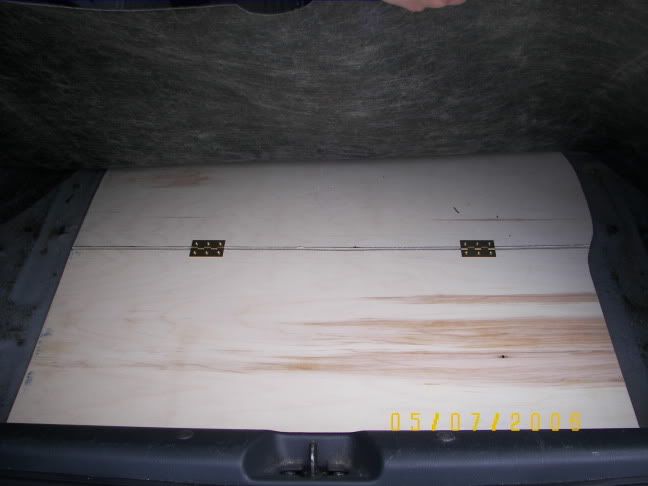 I think it took about an hour, but that's also including going downstairs/upstairs for tools