Made a good discovery today that may give us Cb7 drivers more OEM options rather than ugly aftermarket. I was pulling out a harness out of a Acura Legend for my current WIP for power electric seats when I came across a wrecked late 97-98ish Subaru Outback.
I noticed someone already took the front fogs and the interior kinda got my attention because of the black armrest that was still there. I looked at the panel and noticed the foglight switch was still there and how similar the button panel was in design to a CB7. Hmm I thought.... Well I pulled it out and then found a wrecked LX. I gutted the Cruise Control area and then put the switch in.... IT FITS!! Well it does but it sticks out a little. Next thing I did since I happened to have a metal file with me, I carefully modified the borders that originally grabbed the CB7 switch face little by little and soon came up with this.
Ladies and gentlemen... a good looking OEM switch without the expensive CB foglight price and good OEM looks! I haven't figured out what wire does what..but soon I'm going to post DIY for a step by step how-to since I already finished this one.

NOTE: This would benefit DX or LX people with a missing option like no moonroof or cruise control, however if u don't use either, then this is a good thing for any optional lighting. If you have a EX or SE with a moonroof, you will still need to find the switch with the blank spot (no cruise control) or (no moonroof) you decide and either not use it or relocate the remaining option in place of the new fog switch.
You need the CB7 switch panel with a "dummy" button in either location. I only found a CB7 EX with both options so I broke the breadboard entirely because it is all once piece. If you happen to find the switch with either option gone (I believe they came on newer 92-93 dx,lx models because older DX's had just a plain blank cover from what I seen so far at the yards, then you can use the slimmer breadboard found on these and just gut out the blank dummy button.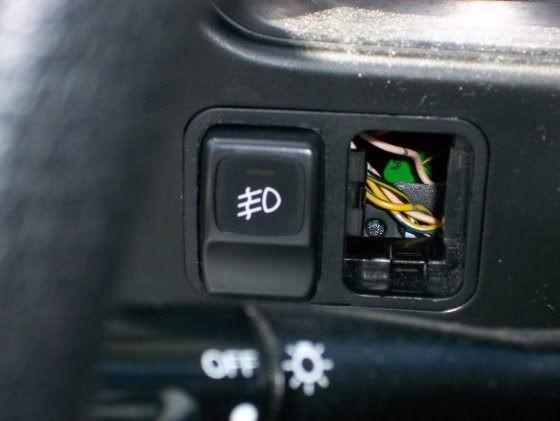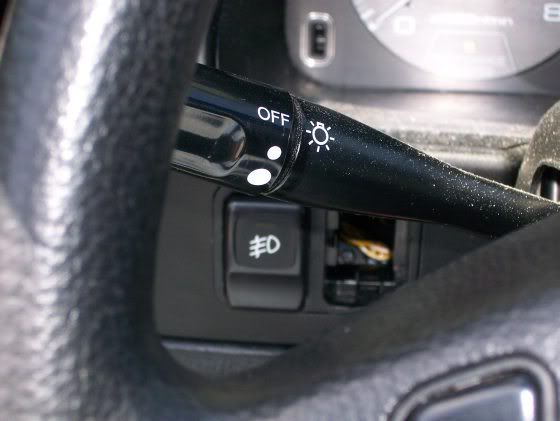 Oh your welcome CBitchez!