Good info!! You know what, most of the time I get so busy calculating the clearance for the outside fender, I totally forgot about the inside clearance lol! I don't really use any offset calculator like that, I just do a lot of research, look at other people's specs, and go from there

This is how I do my calculations. You say your current wheels are 7.5" wide, +45 offset. So I divided 7.5" by 2. which will give me the width of the wheel from zero offset. that will give me 95.25mm. Now add +45 offset on top of that and I will get 140.25mm. That means your wheels are 140.25mm wide from the hub in. With my wheels (17x9" +42), I end up with 156.3mm, difference of 16mm...So you are absolutely right, I'd need at least 16mm! I'll just go with 20mm since they don't have 16mm spacers

Or maybe push it a little and go with 15mm, since the 225 wide tires will be slightly stretched with the 9" wheel..
With that Vette wheel you test-fitted, measurement of the 10.5" wide wheel +54 came to 79.35mm from the hub out..That's why I was scared to see the wheel stuck out so much haha but you clarified that the wheel wasn't bolted on properly, and if it had been bolted on properly it will push the wheel in about an inch or so..So I assume that the stance on your test-fit comes to 79.35mm + 25mm (1inch) = 104.35mm, give or take. My 9' wide wheel after 20mm spacers will come out to 92.3mm from hub out, so no complaints here

As for the front inner clearance with the 9" wide wheel....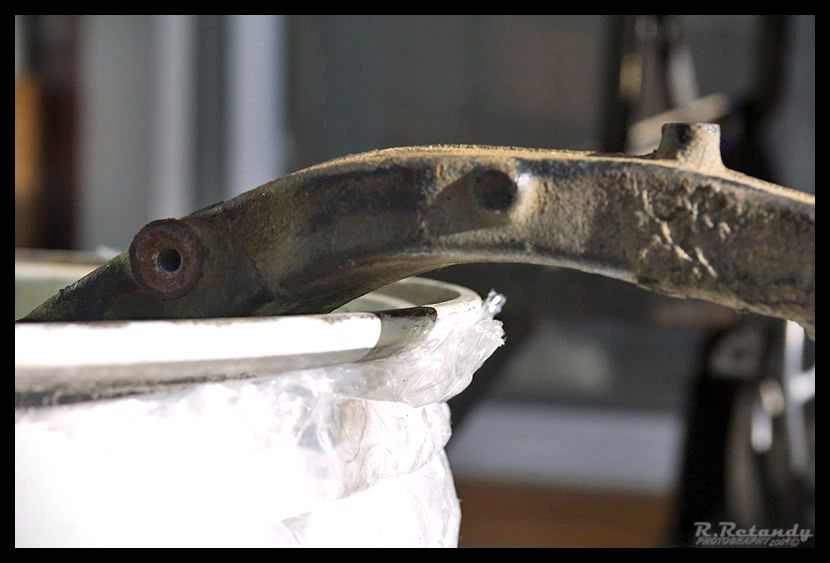 That's the maximum it will go. Once the bearing is pressed on to the knuckle, and the hub is pressed on to the bearing, I will have an extra 3-5mm of clearance on top of that..So front definitely clears...But I'm not going to run a wider stance in the rear, that's not how I roll..So if this is the case, then 20mm or 25mm will be needed for the fronts, depending on how wide I go in the rear

I do have extended studs all around, so spacers isn't a concern at all..I guess in the end I just have to make sure that the wheels will clear the suspension arms

Damn man, now you're getting me all excited about this haha but anyways, thanks again for all that info..This is good stuff!!! Once we get our cars done we should definitely get a photoshoot done..My treat!

Ronald