hooked up all my wires except for the knock sensor.. going to run to the junk yard in the mourning to get a ecu pin and a banjo bolt for the trans where the clutch fliud cable connects the slave cyclinder.
other than that i went over all my bolts and tightend everything got all hoses on except for the lower rad hose, cause i still need to install the banjo bolt.
need two cotter pins for the shift linkage and tierod and lower balljoint
need belt for accord Ps braket and pump.. with it all the way down it still rubs my hood... but its barable. but i still need to get that belt.. i believe i need a 38 lenth and 4 rib wide..
i got new megan rear arms and rear tie arms took the old arms off today and there is a bolt seized in the bushing of the toe arm on the rear crossmember side. so i gota deal with that.
need to find 4 bushings for a progress rear sway bar so i can go ahead and install that while i am messing with all these rear componets.
i need a driver side wheelbearing and need to do the brakes.
my daily driver Ford 4x4 1977 f150 blew up on me so i went and got raped at the suzki dealership "long story"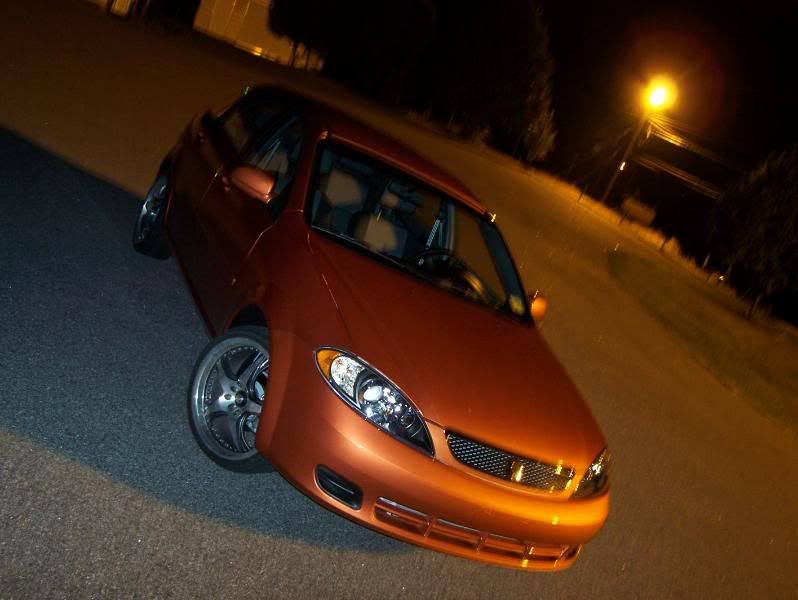 i got DOHC D-Tec bitches :P ....
thats about it for now.....