Ladies and Gentlemen, introducing my last CB7 sedan.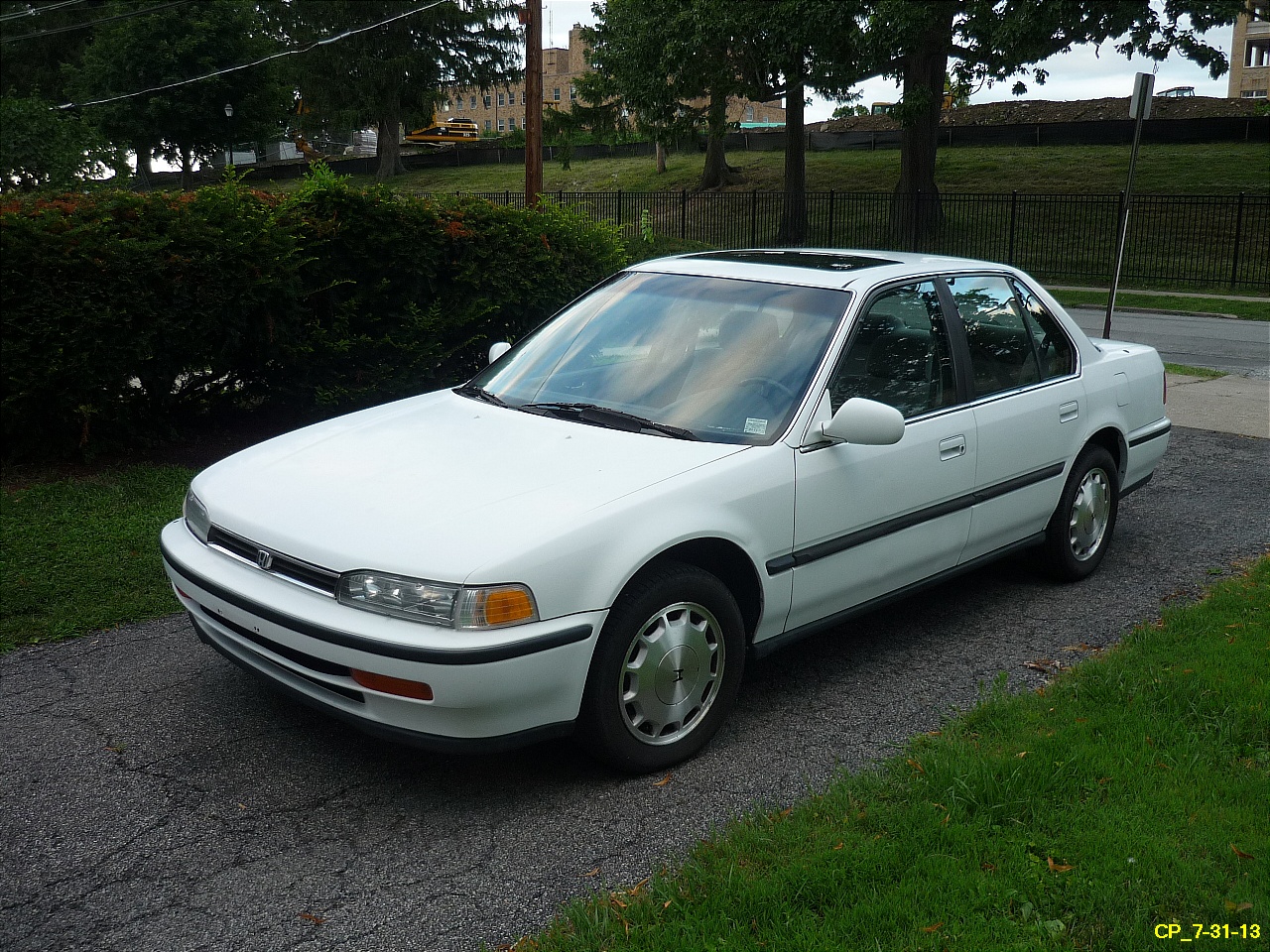 I purchased this as my daily driver just over 3 years ago, it was supposed to be my "final" CB7 until I later purchased ATX's white coupe. Surviving a dead F22 and a front end accident, this car was partially stripped and left waiting for the majority of the time i have had it. It's pretty much all back together, and I've been using it as my daily driver.
[ Engine ]
- Stock F22A6 (Automatic)
- NGK Blue wires
- Megan Racing header & downpipe
- Magnaflow cat
- External transmission cooler
- White-labelled fusebox cover from a '91
[ Suspension ]
- Stock
- New passenger side wheel bearing
[ Exterior ]
- CB7Tuner.com decals
[ Interior ]
- Stock blue removed and traded for the grey from
excalibur02's sedan
- chrome/clear H emblem on steering wheel
- Custom hinged plywood trunk panel
[ Recent Work ]
- New thermostat
- Replaced fuel gauge
- Repainted wiper arms satin black, with new blades
- Dead-on alignment with printout
- Lower tube seals
- Valve adjustment and timing set to +1°
- Full tune-up: plugs, wires, filters, fluids, cleaned IM, etc
- Seafoam treatment
- Reassembled and detailed interior
- Straightened and aligned front end panels
- Wetsanded out the scrapes
- Buffed out all scratches and marks
- Touch-up painted all nicks and dings
[ Future Work ]
- Replace headlight
- replace driver side axle
- Swap these tires onto the car's original 10-spoke alloys
- SELL!
Originally posted by cp[mike]