sup everyone?
here's my ride, a swapped 92 Ex-R coupe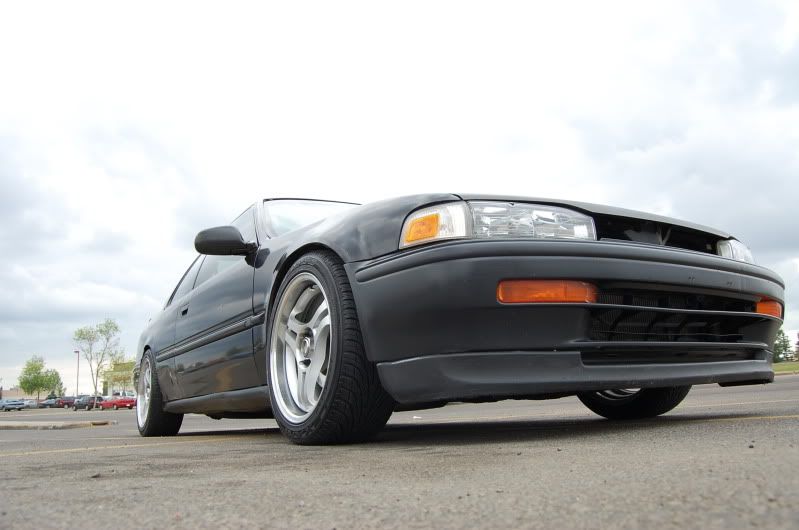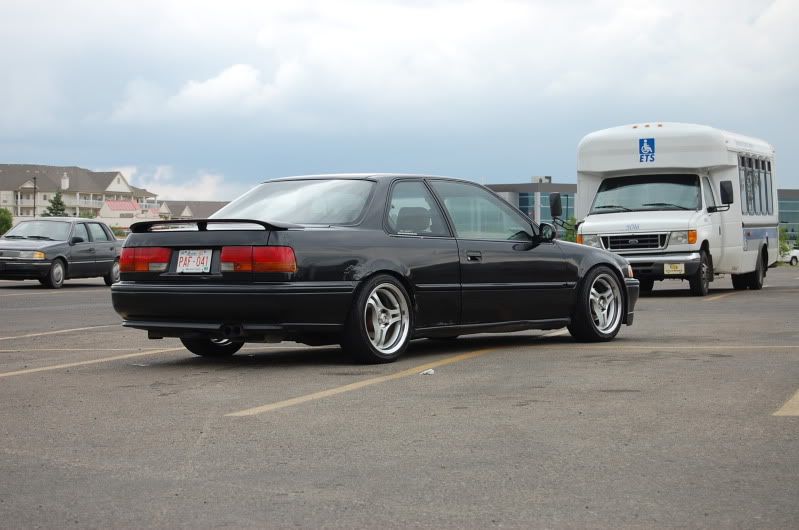 mod list is as follows:
Engine:
95 JDM h22 with factory LSD tranny/ECU
competition Stage I clutch
Tom Motorsports short ram with K&N filter
stock 'lude header
NGK 8mm plugwires
Brullen axle-back dual-tip muffler
Wheels/Suspension:
Tein SS full coilovers (currently as high as i can get em for winter)
15" Ex-R option rims in black (currently steelies for winter)
Falken Ziex 512 295/50R15 (currently some crazy-ass norwegian viking snow tires for winter)
Brembo front rotors slotted by KVR
KVR CF track pads
Suspension Techniques 27mm front/21mm rear sway bars
Exterior:
JDM blackhoused coupe headlights/ ambered corners
Bosch 6000k HID's
blacked out 92-93 grille
JDM front bumper
trailer hitch. that's right, bitches.
blacked out chrome trim
shaved emblems/antenna, painted mouldings
Interior:
13" wheel w/ CTR horn
aluminum "Type-R" shift knob
brushed aluminum/leather e-brake handle/boot
ralli-art 4-pt harness
rear seats dyed black
'ACCLUDE' gauges
sunsport tach w/shift led
chopped shifter
audio
Kenwood Excelon KDC-X590 deck
JBL GTO 6.5" fronts (temporary replacements for some problematic Focal 6.5"s)
Sony Xplod old-ass-but-still-alive 6x9's in the back
2-12" Infinity Kappa Perfect 12.1 SVC subs (currently running only one in a ported box (thanks G!) due to blowing up my other box and some intermittent issues with one sub)
Rockford P3002 2-channel for the subs
Alpine MRP-F240 4-channel for the components
future plans:
get through school
aw, just found this pic on an old hard drive and thought i'd post it up, it's back in the glory days of god knows when, like 2003 or 2004 or something, at the Sport Compact Nights car show in winnipeg... oh man. i miss when my car was nice..