I was about to sell my CB a couple of years and then I found CB7tuner.com and soon after I decided to keep it. Its been though some changes and it took shape of what it is now. I couldn't of done most of the work with out my girlfriend and family and of couse the SoCal peeps that have helped me out a whole deal like Jesus (blackcb7) ,Chan(f20aaccordturbo) ,Jeremy (Project), Ricardo (primesniper), Jed(GHOST2.2)Joey(JoeyBoy_cb7), Ramiro(Arrozburner), Josue (jhondayaaj), David (Davids92Accord), Wilson(Ikyato) and the rest of the SoCal family.
as it sits right now: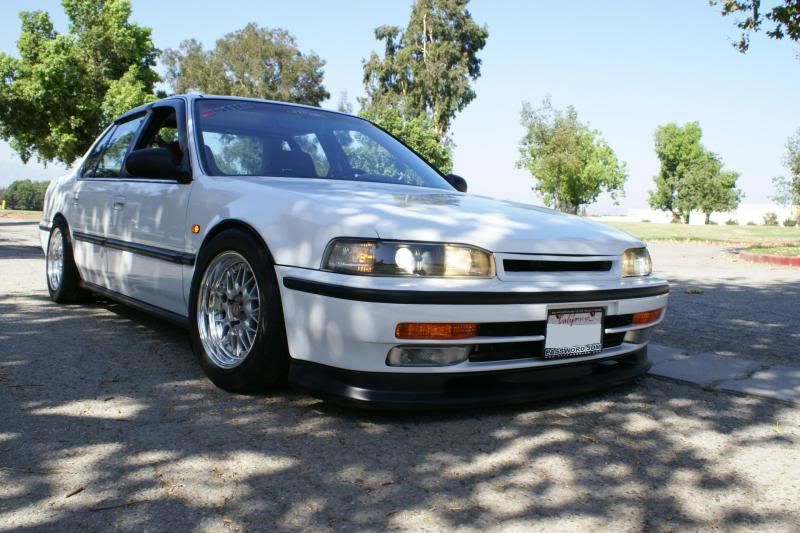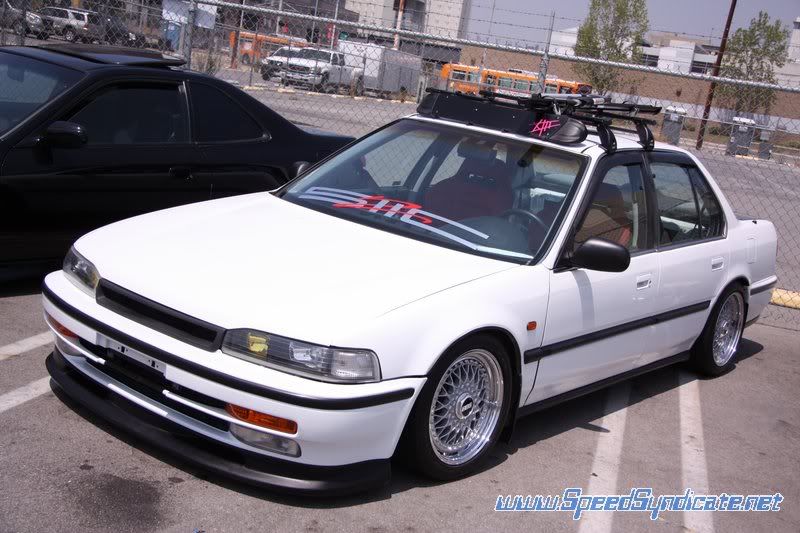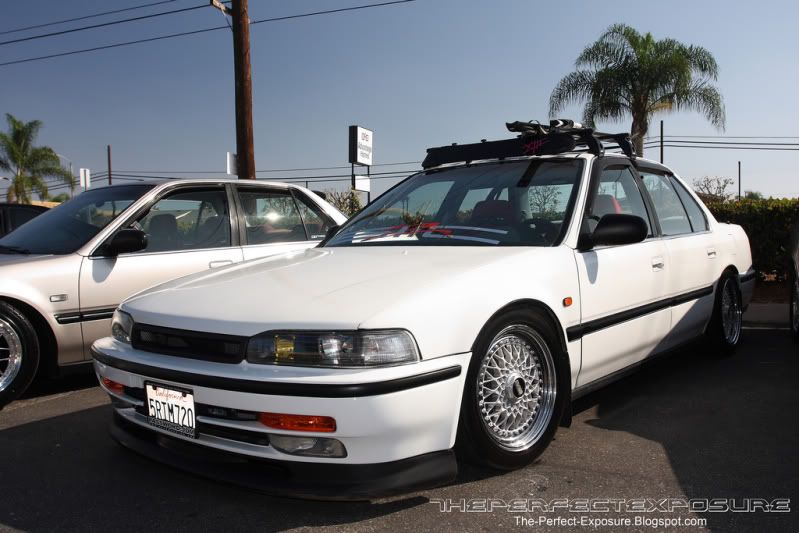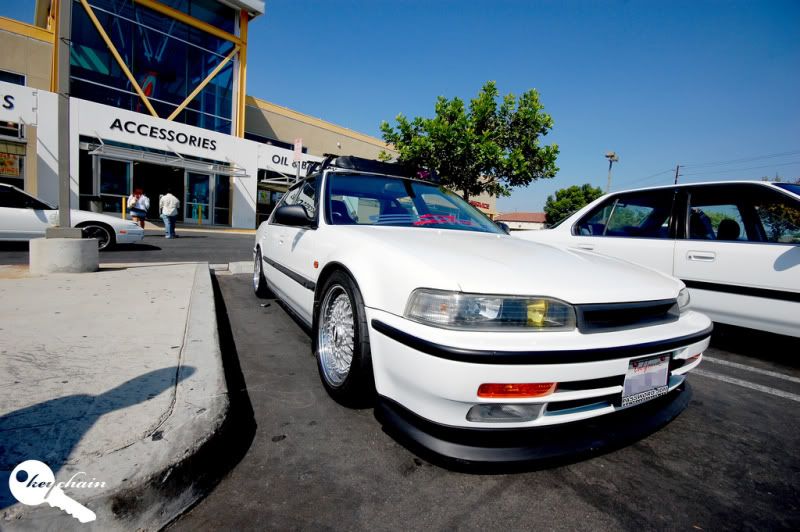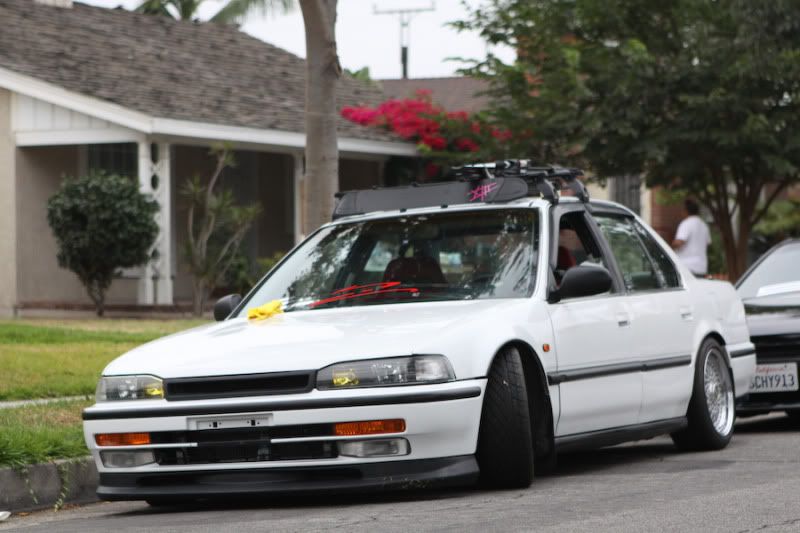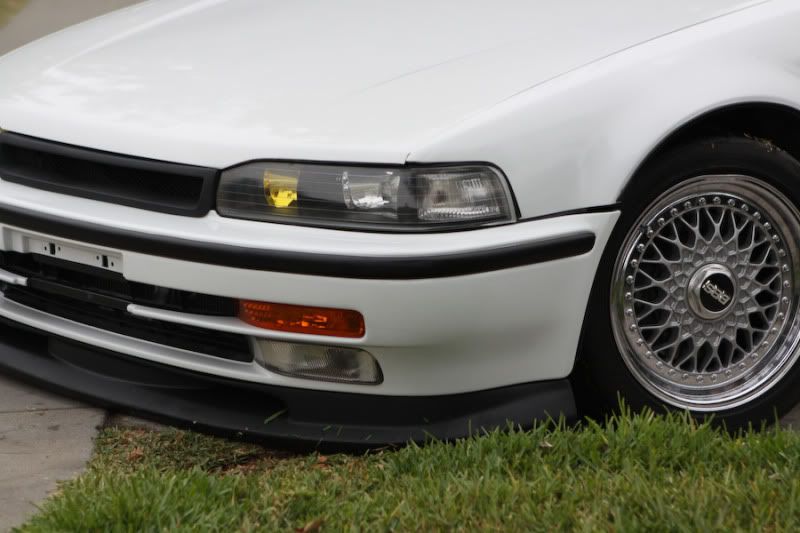 Now for the goods:
PROPULSION:
- JDM H22A
- JDM H22 tranny
- JDM p13 ECU
- AEM EMS stand alone not yet installed
- innovative steel mounts.
- Action Clutch Full Kevlar face
- 11lb Chromoly flywheel
- JDM Jasma header
- AEM cold air intake (stored)
- password JDM whale penis intake
- Greddy Evo cat back (sold)
- Greddy SP1 cat back
- Koyo alloy radiator
- Mishimoto slim fan
- Buddy Club radiator cap
- ITR oil cap
- AC delete
- Power steering delete
- Wire tuck
EXTERIOR:
- JDM front bumper 92-93
- JDM SI-T bumper lights
- JDM fog lights
- EDM rear fog light(not installed)
- JDM retrofit Headlights (black housed) with TSX projectors, 92-93 / HID 4300K (sold)
- JDM 1-piece headlights with Morimotor Mini h1 projector retrofit
- EDM 2-piece headlights (spare)
- EDM Rear trunk garnish
- Clear bug deflector
- JDM EG side markers
- Xenon mild front lip
- JDM window visors
- CF1 trunk lid (sold)
- red/white tails 92-93
- "mugen" rear lip (sold)
INTERIOR:
- OEM blue interior
- Recaro srd seats
- Vertex steering wheel
- Momo Tuner steering wheel with ITR horn button
- Autopower roll bar
- Spoon duracon shift knob
- Black suede with red stitching shift boot
- Air Spencer with CS-X3 Squash
- OEM blue arm rest
ROLLERS/STOPPERS
- Front rotor over hub conversion with brembo drilled and slotted disk
- Acura RL calipers (waiting installation)
- rear disk conversion
- 15x7+10 SSR Dori Dori
- Falken azenis 205/50/15
- Work Meister s1
- 16x7, 16x8 BBS RS wheels**sold**

- 205/45/16 Yokohama Prada Tires
- 16x7, 16x8 +35 Volk 1st gen gtu wheels**sold
- OEM prelude saw blades **sold
STIFF STUFF
- F2 coil overs
- Cusco front strut bar
- DC rear strut bar
- Auto power roll bar
- Ingall camber kit
- Prothane master bushing kit (yet to finish installing)
- ST rear sway bar.
SOUNDS/SECURITY
- Optima yellow top relocated to trunk
- Bose RSX type S sub woofer
- Sony Head Unit with Ipod jack
- MB Quart speakers
- Steering wheel quick release with Work Bell lock
- Autolock in clutch pedal
- Angry midget in trunk
FUTURE PLANS
- body work and paint (white)
- keep it