NEW VIDEO OF AUDIO SETUP PAGE 3!!
First off I'd like to thank everyone on this website for helping me and anouthers out in a great way, I am now officially tuned to CB7 Tuner and can't wait to find new threads and figure out ways of making my CB7 Look its best and to my style!
I'll Give you some history on this car and how I ended up having it in my posession at the end!
1992 Honda Accord LX 4 Dr FrostWhite On Blue INT
MOD LIST
EXT:
Stock
Aftermarket Fog Lights From (APC)
Silver Star Bulbs In Head Lights
ENG:
Stock F22a1 Auto
INT:
Stock Blue on black
JVC Head Unit
Phoenix Gold Components From and Back
Sony Xplod 12" 1300 Watt Sub in Seealed Box
Power Acoustiks 520 watt 2Ch Amp
Future Wish List:
Wheels
CD5 Lip
H22A
Rear Disc Set-Up
Tein CoilOvers
New Front Suspension
Here Is my car please enjoy and let me know what you think try to be positive and give me some good ideas!
Thanks For Looking
Goat Curry!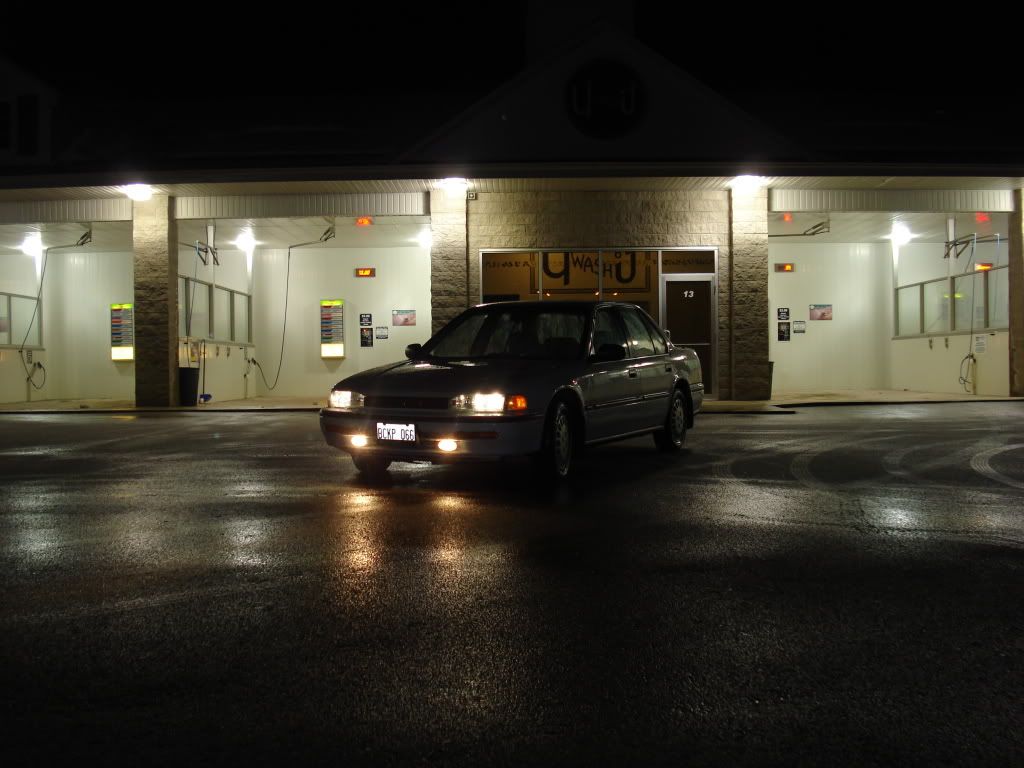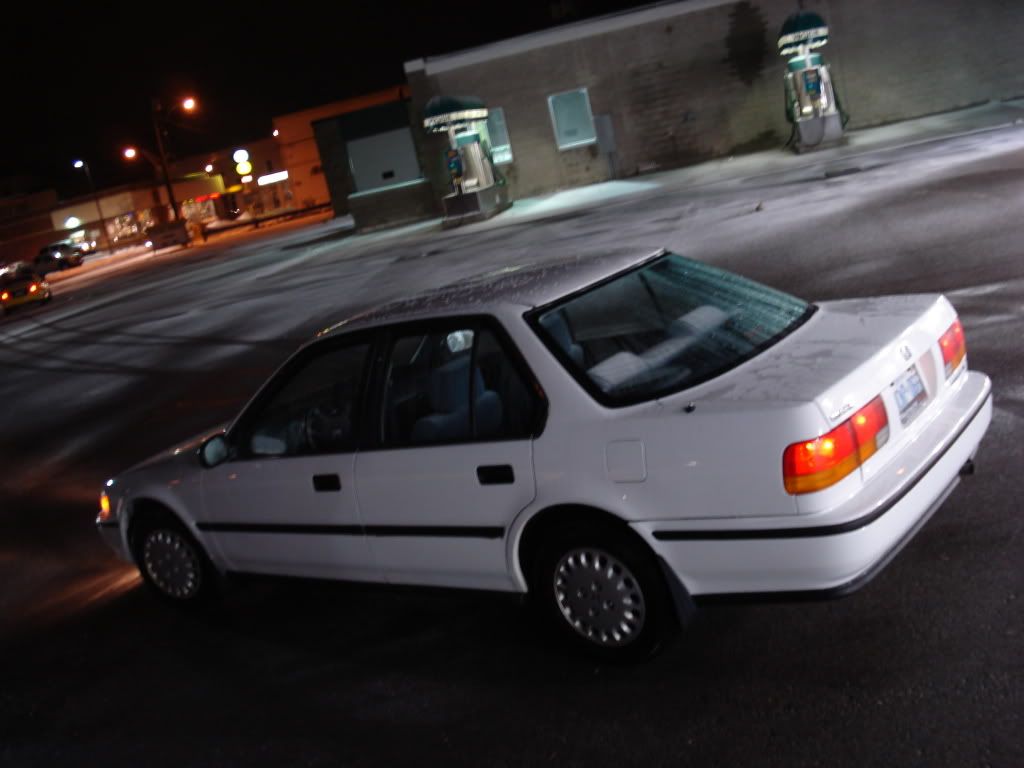 I originally Had a 1990 Honda Civic Hatch Back DX that was totally stock, I re-did that car from the ground up, Ill be sure to show pics of that car as well! I am 6'4 and even though I loved that car, and put all that hard work into it I desided to sell it for size reasons and also for something new and fun to build up again.
Here It Is!
After This car I ended buying a 1997 Honda Civic LX 4 Door and I originally thought that this car was going to be somthing that I could really sink my teeth into and have some fun with, I ended up just painting the hub caps installing a nice radio and calling it a day!
This was her!
As the months went on and im sure that we can all relate to this, I ended up in some finacial trouble and ended up having to sell it! To make a very long story short, I ended up buying this 1992 Honda Accord LX from the original owner thinking that I would use it for a while and get a new car, as the story unfolds I fell in love when I found this site and have since then been Moding it to taste!
FIN!