**She burnt down

**
****UPDATES ON PAGE #2****
Hey guys, I been on here for a little while, but never really thought to make a member's ride thread for my baby...so here it is, enjoy! Any & all feedback is welcome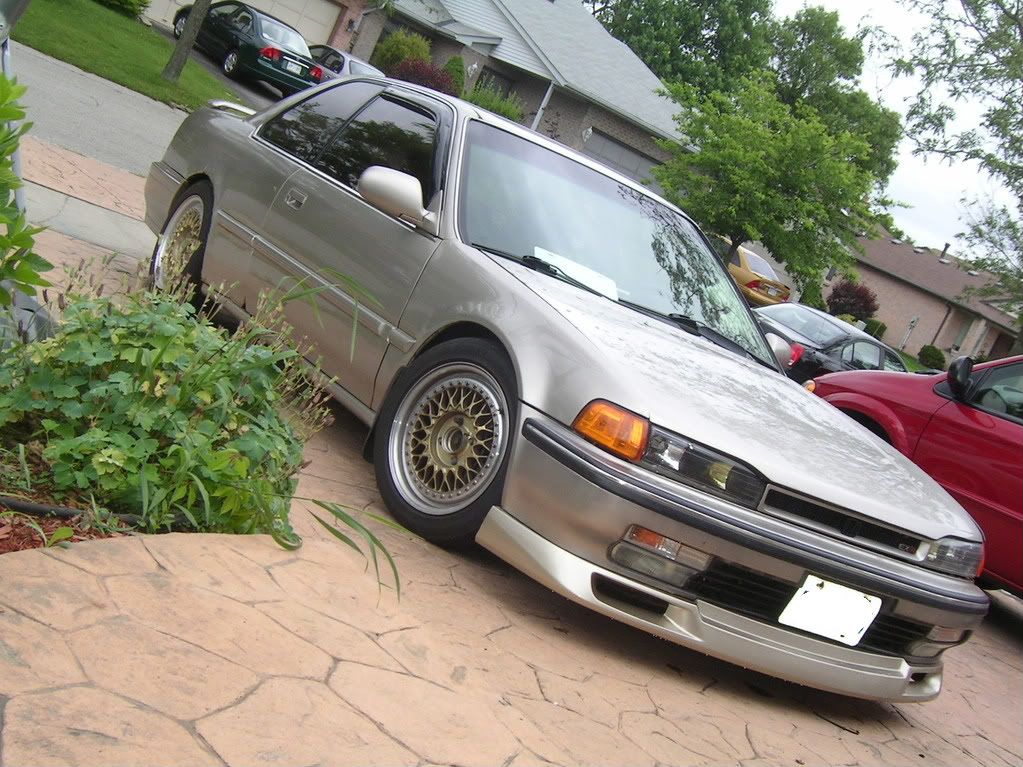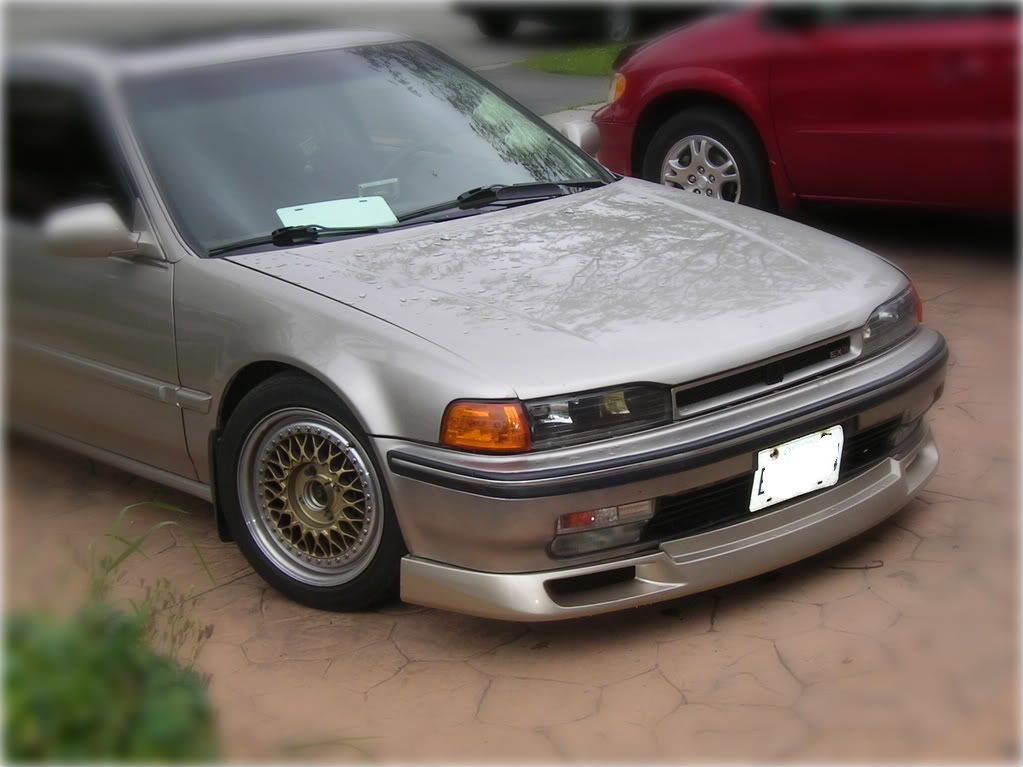 Engine
H22a1
Chipped P28
DC 4-2-1 Header
2.5" Magnaflow Exhaust system
AEM CAI
Suspension
Koni Yellow shocks (up front)
KYB AGX shocks (in the rear)
Tom's Motorsports coil-sleeves
Progress Rear Sway Bar (not installed)
Front & Rear Strut Bars
Floor Bar
Stopping Power
Powerslot Rotors (up front)
Brembo rear discs (not installed)
SS braided brake lines
Interior
5th Gen Prelude Type S cluster
Relocated battery (behind seat)
Yonaka Suede Bucket Seats
Apex'i RSM
Apex'i VAFC (uninstalled...at least temporarily)
Exterior
M3 Lip Spoiler (not installed)
90-91 Red/White tails (1/2 installed)
GReddy GRACER Lip
JDM Front Bumper
JDM Fogs
'03 Accord Side Skirts (not installed)
Black Housed 2-pc headlights (Yellow housed high beams)
And of course...that JDM rear quarter panel rust.
These pics were taken this past summer, I've since removed the OEM spoiler, and am running around on EX-R rims, and USDM front bumper.
Rims & Rubber
16" BBS RS 3-pc
Falken somethings...(currently mounted)
Bridgestone Potenzas (not yet mounted)
Plans for this Summer
New Rear Quarter Panels (and remedying all other rust)
New Colour (it's a surprise

)
At least 3-pc lip kit, hopefully I can find a rear
Other exterior mods...well...you'll just have to wait & see
And of course...lots of tracking :P
The engine work doesn't start till winter or next summer.
Thanks for looking.