Esskater892: 93 Accord SE
This is what it looked like when i first got it... I added the tint when I first got it.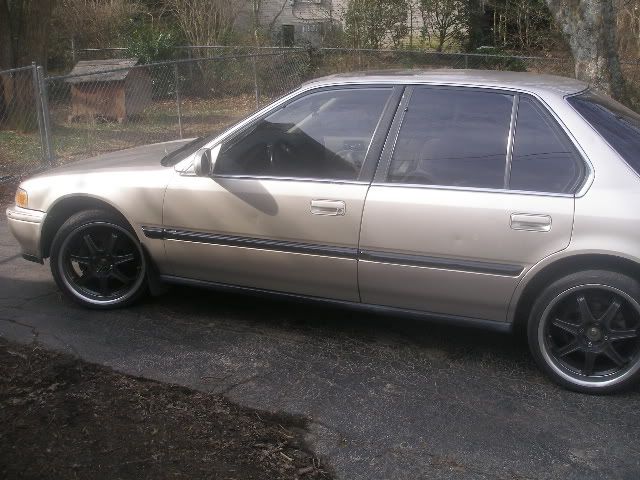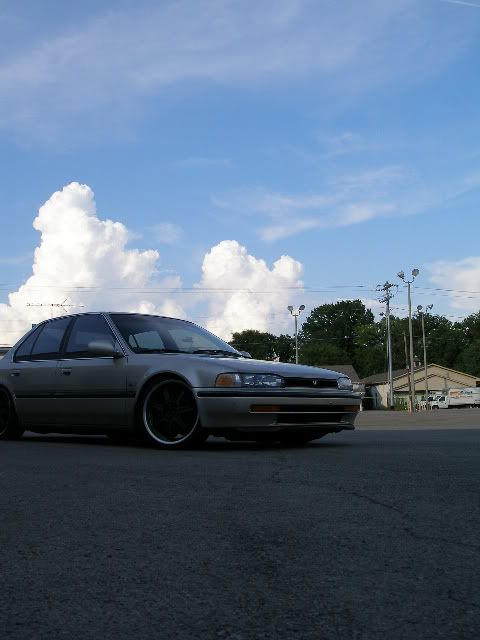 learning some photoshop tricks and i also have a driver side mirror again good excuse for more photoshoots but when i do another mod.
Current: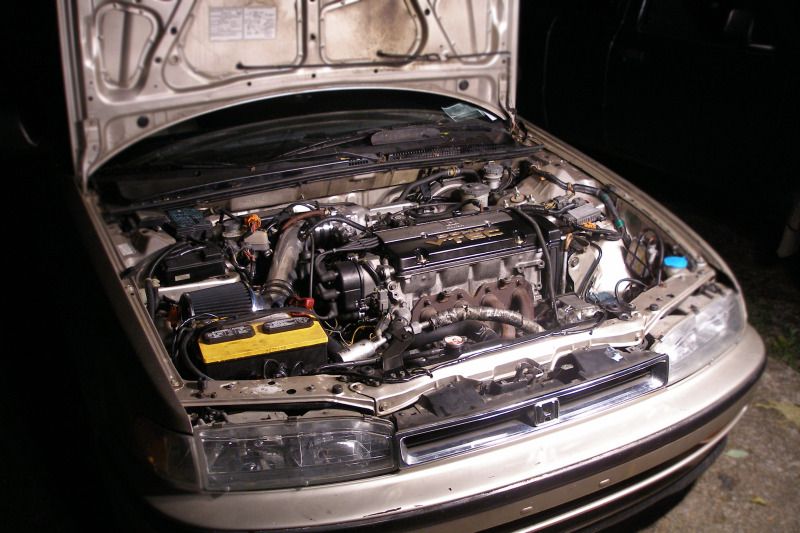 Engine

:

F20B

G-Ready cat back exhaust

5 Speed swap

Exterior:

Stock

Interior:

Blue lights at driver and passengers feet

Cloth front seats and cloth bottom half and leather top half for the back

5 speed cluster installed with amber lighting

Legend map light with amber lighting

Suspension/Wheels:

Function and Form Type One

Polished SE wheels wrapped with Riken Raptor tires

Audio/Electronics:

Sony head unit

Ken-wood up front

Pioneer 6x9 in back

Problems:

srs light on( i doubt ill ever fix this problem) now the srs light doesnt come on but when I turn on my wipers they dont turn off unless I use the washers. whatever doubt ill ever fix that too.

ABS throwing a code for the RR.

Future Plans:

Amber Corners- in the mail

Red and clear tails

XXR, ESM, or Work

Currently rebuilding an F22A6 and going to take my time

Next few things I wanna get done for this F22 build is New valve seats, Bore motor out to 85.5, get main bearings and have a rotating assembly. Using bisimoto h-beam rods, Kinda wanna get a 92-95 lude to put the motor in and keep my accord F20B. ill just look around at what shells I can get.