FOR SALE: $2500
MORE PICS ON PAGE 2,3,4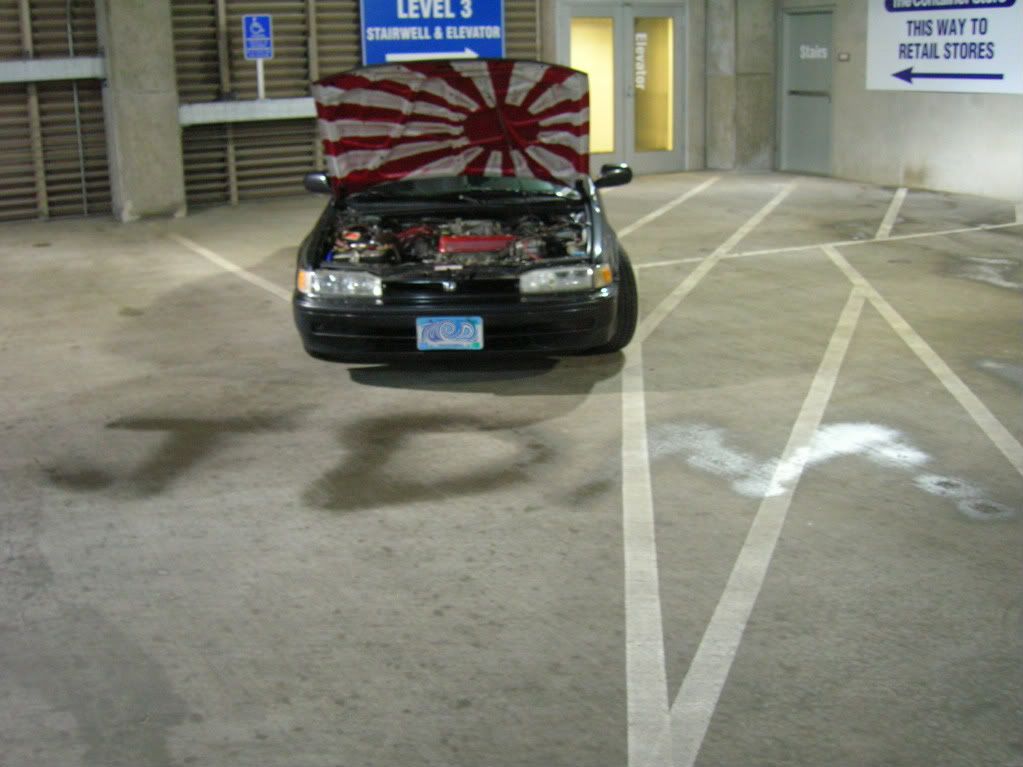 This is Boris Yeltsin previously known as Loki, my cb7 obviously. I got it when my parents bought me my first car, i wanted a 88 Supra or a 78 Monte Carlo but they wanted me to have a fuel efficient car (My car gets 12 mpg with my balls out driving everywhere). So the car cost $2500 the guy said it had no rust, yeah bullshit, and ran perfectly. After about a month i started having problems with it heres a list of them so far...
-coolant flush and ECU reset because of idle searching
-Distributer Cap, Wiring and Plugs cuz the school security guard fried them when he jumped my car for me
-Blown drivers side door speaker, broken antenna and fried tape deck
-RUST!!!! normal honda spots
-tranny took a shit on me so i needed it replaced. i got the tranny out of a 97 Accord EX (with overdrive)
-engine ground corroded to the point it resembled the titanic circa 1998
- lots of misc. niggles
anyway i've fixed those problems except audio and rust.

pics from 4/2009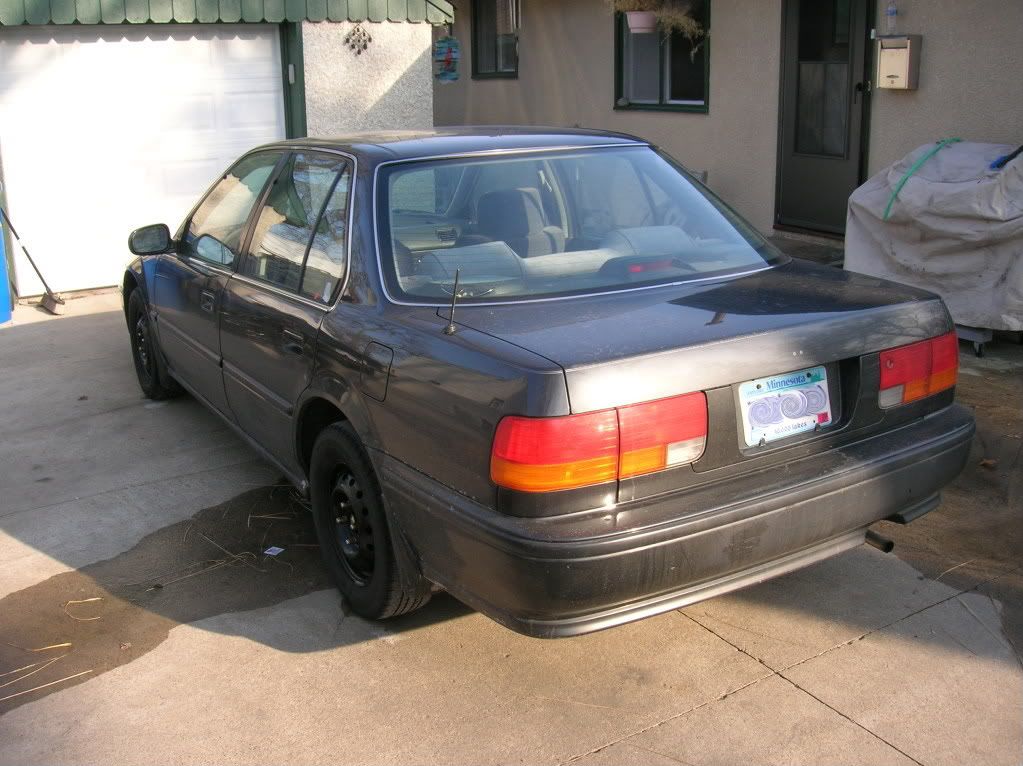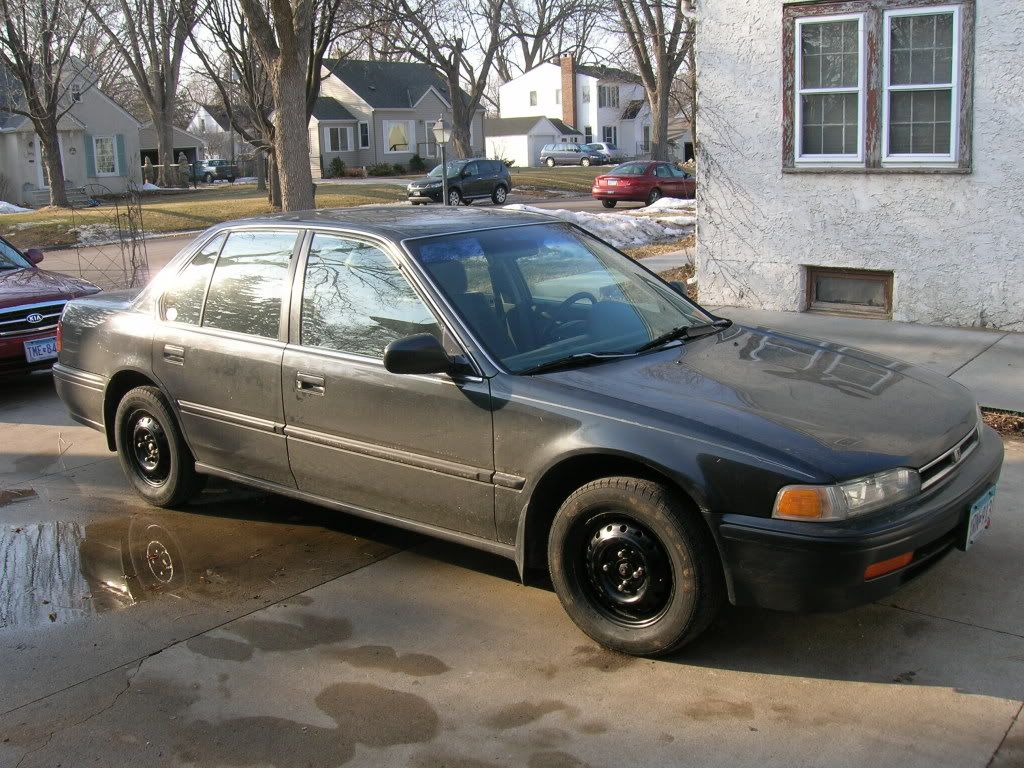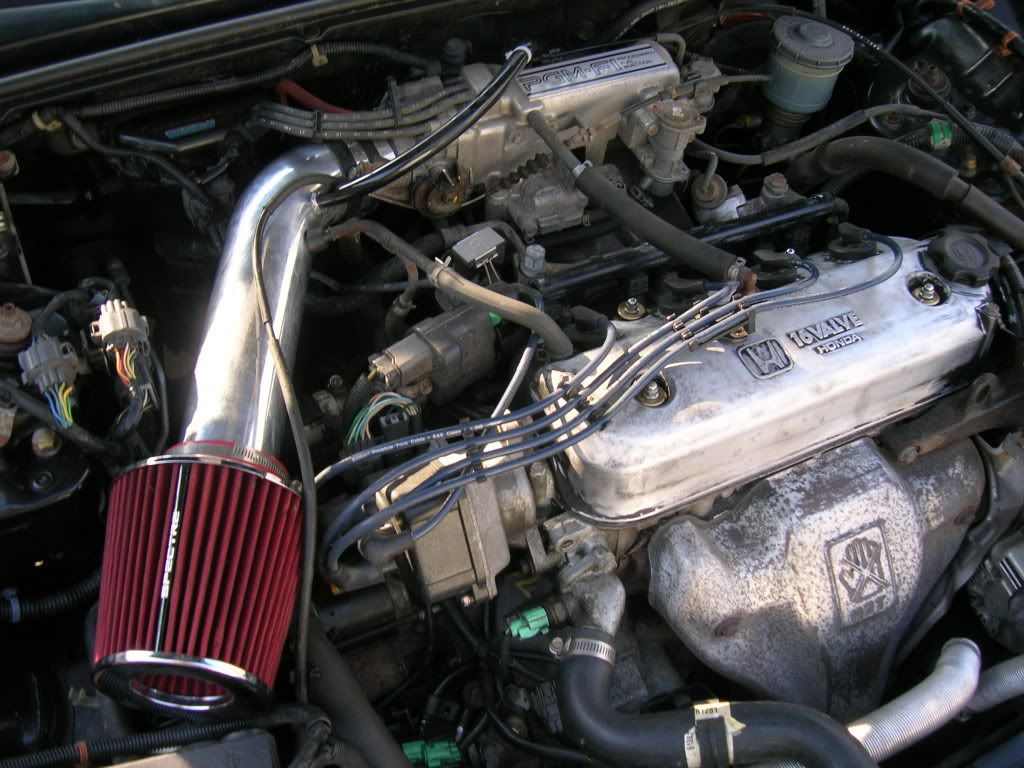 Exterior Mods:
-Debadged
-Hood Spacers
-smoked Bumper Indicators
-EX Power Antenna (broken)
-15" Enkei RS6 rims
-smoked tails
-The indisputably single most JDM hood on this site
-90-91 trunk conversion
-15k HIDs
-Ground Control Coilover sleeves dropped 2.75"
Engine Mods
-Short Ram Intake
-Ford Red Valve Cover
-Blue Spark plug Wires (Not my choice but i'm noting it here anyway)
-2.25" straight pipe w/ cherrybomb
-A/C delete
-EGR delete
-Megan 4-2-1 Headers
-OBX Twin Loop Muffler
Interior/ICE
-Alpine Type R speakers in the rear
-Cerwin Vega! 15" Subwoofer
-STOLEN BY THEIVES
-Pyle Chopper Series 2200 amp
-STOLEN BY THEIVES
-JVC Headunit
-STOLEN BY THEIVES
-Super NES hardwired into domelight
-STOLEN BY THEIVES
-Pioneer Headunit
Future Mods
some are near future some are far future its pretty much in order of what im getting
-Megan Racing 2" Lowering Springs / Koni Yellows
-Soviet Flag painted Valve Cover
-4 Gauge Body Ground, 2 Gauge Engine Ground
-AEM Strut Bar Red
-Password:JDM Magnetic Drain Plugs
-Delete Side Molding
-MA Audio 6" speakers and 1" Tweeters (i know im gonna need fabrication)
-Legend Lip
-JDM One Piece Headlights
-6000k HIDs
-OEM Red Interior
-H23 Intake Manifold
-H22 top end
pics as of 9/2009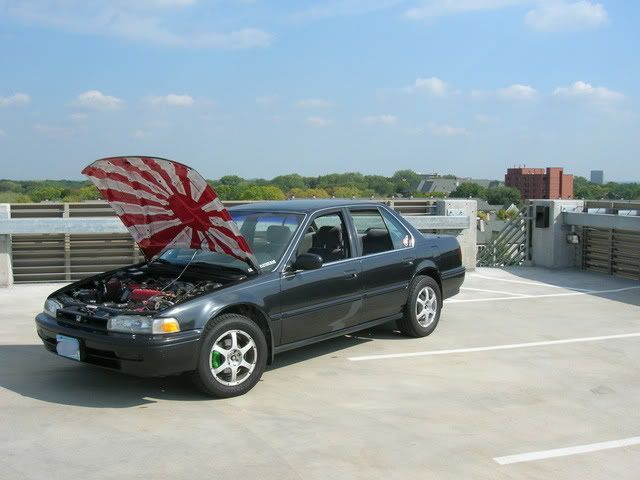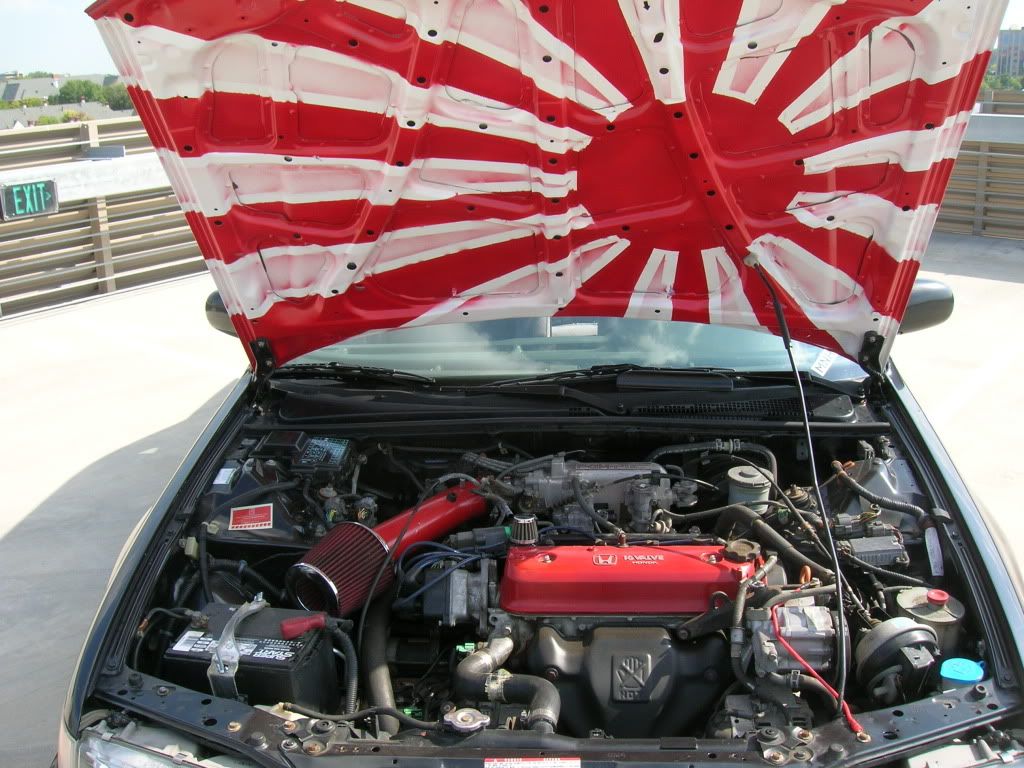 the hood is still unfinished
Pics from 10/2009