Below you'll find my 1993 10th Anniversary Edition (CB7) Honda Accord. This is my 2nd car and
I've had it for about 4 years now,

Below you will see my progress and how she sits today
......
Power Plant
Stock F22A1 With 200,xxx Miles
Automatic transmission
P12 Ecu
Exterior
1993 OEM Arcadia Green Paint
JDM 90-91 Stanley *VIRGIN* 1 Piece Headlights *Unistalled*
JDM 92-93 Stanley *VIRGIN* 1 Piece Headlights *Current*
JDM 92-93 Stanley CB9 Foglight With OEM harness/Switch
JDM Bumper Pole With OEM Harness/Switch (Rocker Style)
JDM/USDM OEM "Flushie" Flushmount Replica Spoiler
JDM EK9 Amber Side Markers
EDM Rear Foglight
Depo Red/Clean "50/50's" Taillights
OEM
Replica
Hood Bra
OEM CD5 Front Lip
OEM EK Side skirts
GTO Bug Gaurd
Interior
Type G (Tan Cloth) All Around
SE (Tan)Front And Rear Floor Mats
90-93 Integra (DA) Cloth Head Rest
JDM Foglight Switch
JDM Bumper Pole Switch (Rocker Style)
300mm Broadway Mirror
New Honda interior Dash Light Bulbs Replaced

Audio
Pioneer DEH-P3500
Logic Front (Door) Tweeters
Pioneer Front Voice Speakers
Pioneer 2 channel Amp (Interiors)
No Name 400 Watt Amp (Bass Box)
Footwerk
New Driver/Passenger Inner & Outer Tie rods
Reybestos Ceramic Pads All Around
Energy Suspension sway bar endlinks and bushings
KYB Agx shocks/Struts
Ground Control Coilover Sleeves
Enkei 92s *Current*
205 50 15 dunlop direzza
95 Prelude SE Wheels *Uninstalled*
195*60*15 Sport Tires All Around

* Future Plans*
EDM Headlight Washers
GSquare Grill
JDM Power Folding Mirrors
JDM Woodgrain Steering Wheel or 90-91 Prelude Wheel
Repaint Hood/Passenger Fender (Front End)
Intersection Lights *

If They Appear


Ingalls Camber Kit
H22 Swap (Automatic) Sometime in The Future
---------------------------------------
Summer 2010
. . .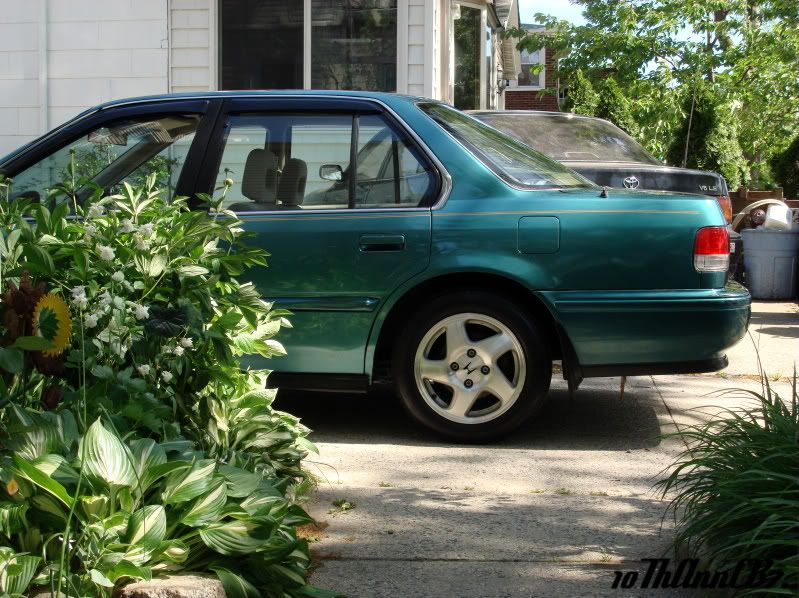 Comments and Suggestions Welcomed
More Pictures Throughout The Thread
,