hondamanf22: 91Lx sedan
Meet Marry Jane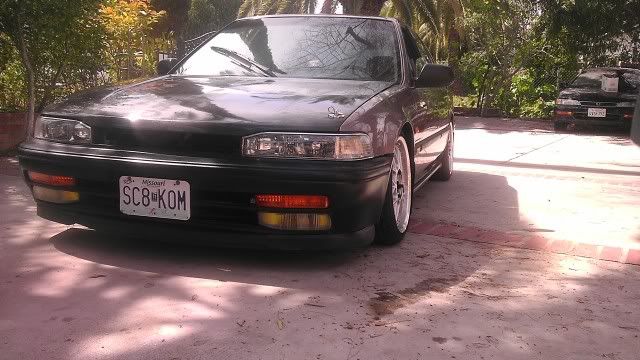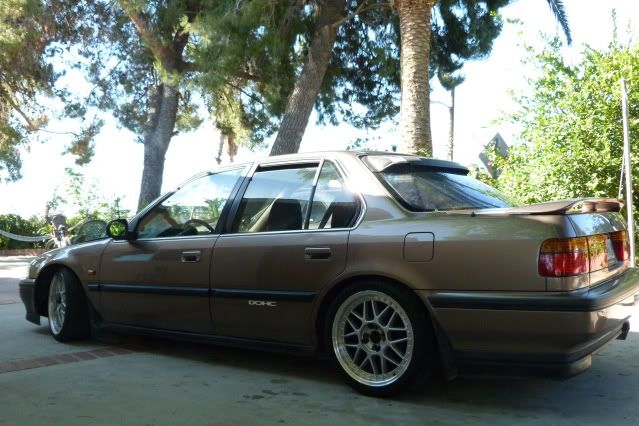 Engine:
JDM H22a
M2B4 5sp
STR PRO Series Camsgears
Accord Type R Camshafts(waiting on new valvetrain)
BISIMOTO heat sheild
3000gt twin turbo injectors
OBX Spark Plug Wire
Ported and polished INT. Mani.
Balance belt delet
Greddy TRUST exhaust
Akimoto Intake
2.5 Piping no cat
P/S Delete
Cruise control delete.

Interior:
Stock for now
96 prelude seats
CB armrest
Razo shift knob
Sunpro oilpressure gage
RED TWEED shift boot


Sound:
KennWood headunit
kicker tweeters
kicker k5.2 5.25"door speaker
kicker k65 6.5"
kicker 10"
Kicker 12"cvr subwoofer
Performance Technique 1000w/2chan
flip down LCD
Boss DVD player
Exterior:
CF Hood
92-93 jdm bumper
cd5 lip
(92-93 bumper swap
Legend Lip off)
Rear Window Visor

Lighting:
JDM 1piece lights
Amber Sidemarkers
USDM Foglights
5k HID

Supension:
Function and Form
TYPE 1's
fake mugen bar.
Energy Suspension Bushings(not installed

Wheels:
Lenso Type C's
white rotas(backups)
Sparco 15' on Falken tires
BSA 316's 17's on 205/45/17

Braking:
wagon calipers
Ex rear disc conversion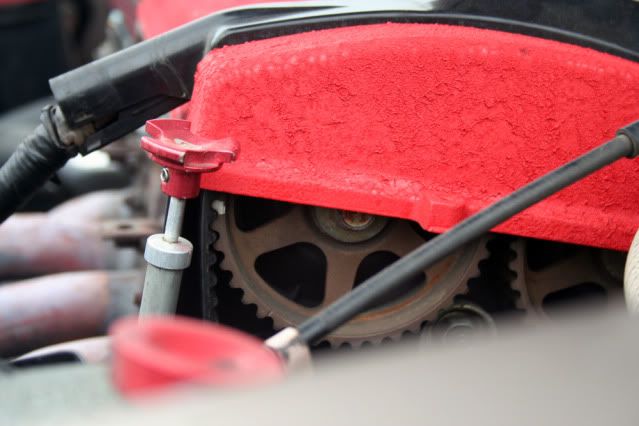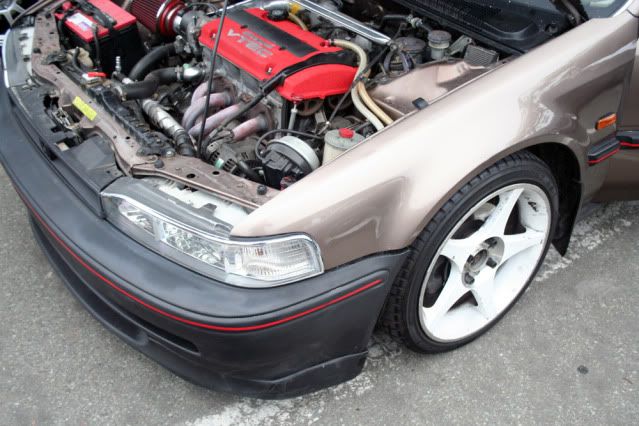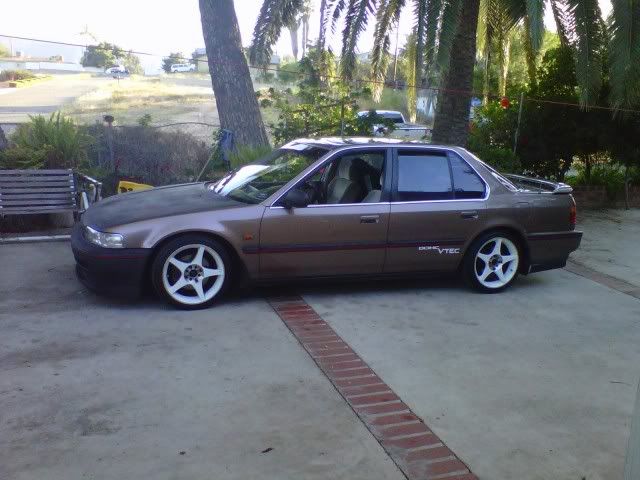 when I first got to Missouri Last Nov of 08
my h22 swap begins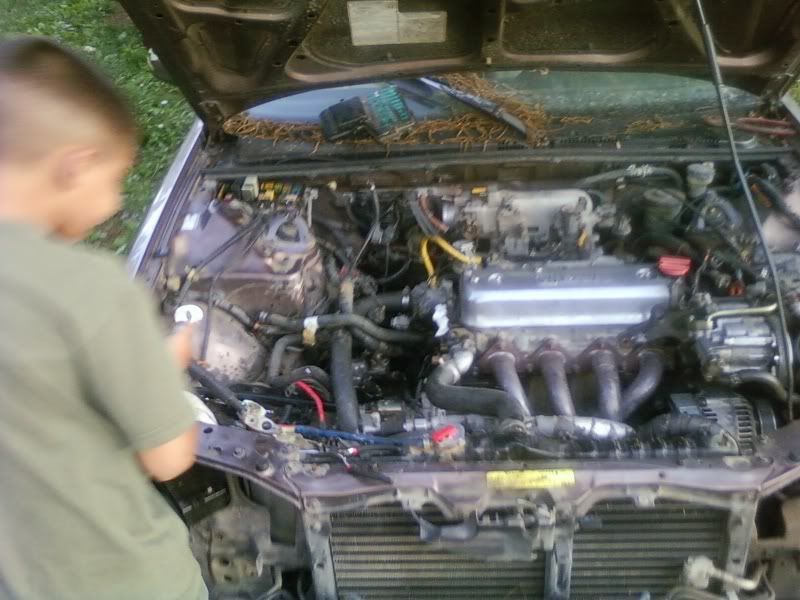 My boy helping out
MY h22 shows up that day I was so happy to get it.
she' in
test fitting my new cover and lights
all buttoned up