When it all began
081,243 Original Miles
She looked sad in the back of a mechanics lot, rotting away and waiting to hit the junkyard. An old lady ran out of oil, cracked the head and then ran out of money and decided to abandon her

The car sat so long that the BRAND NEW tires in the front split open, the clear plastic that they put over the seat turned to dust. Since it was a mechanics shop, various parts were stolen....ECU,TCU, Cruise Computer, Main Relay, Both radiator fans, Fuses, Turn relay, Misc. connectors were also cut off.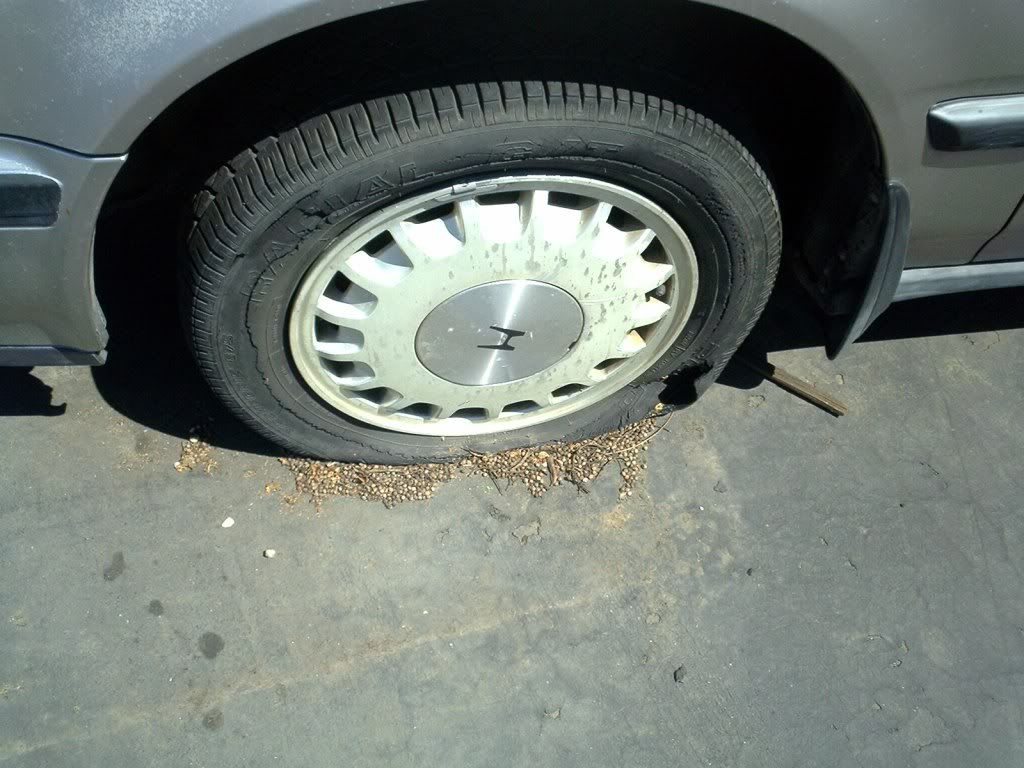 10 YEARS LATER: Along came CB7Man, just driving by looking for an upholstery shop. Its love at first sight, so he starts the lien sale process and waits almost 6 months, but finally the day comes and shes on the way home.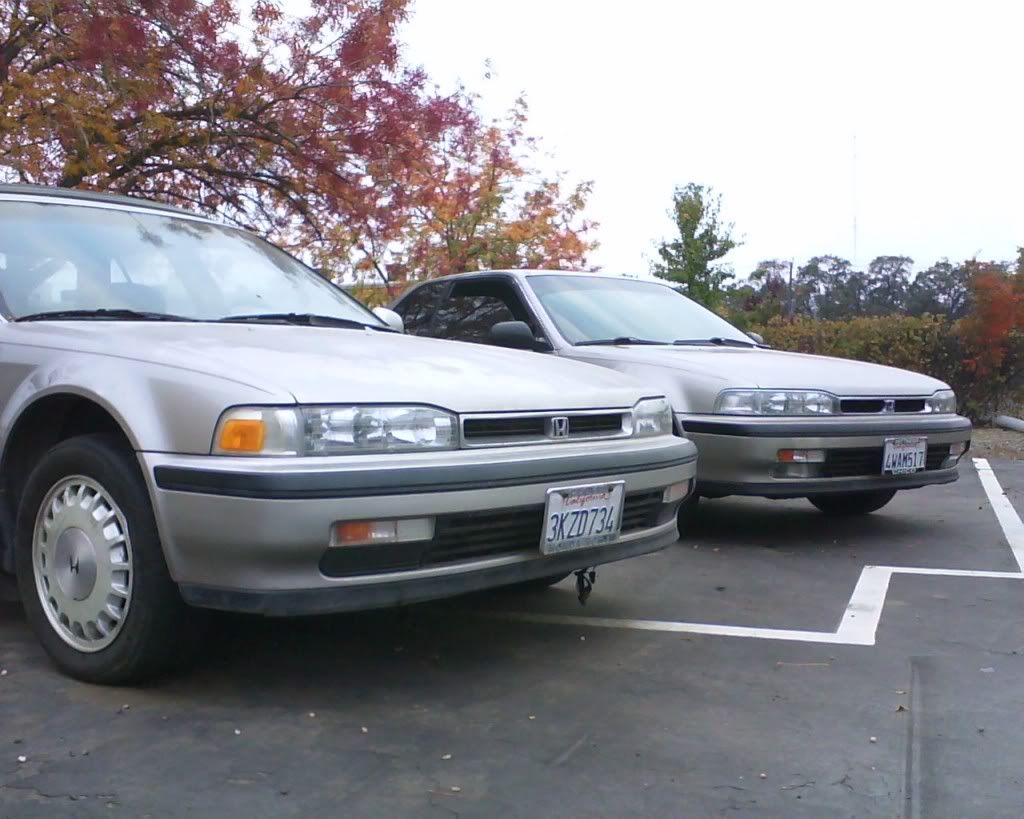 Next came the resurrection: 91 SE F22A6 Head and new headgasket, New intake gaskets, New Dizzy, All new seals, All new timing and accessory belts, All new radiator, external tranny cooler, radiator hoses, intake hoses, heater hoses, new spark plugs, new oil and filter, tranny drain and fill. Then he had to replace everything that was stolen.....CB7Man's coupe used to be an F22 Auto! The old ECU/TCU went into the car, the H22 swap (for the Coupe) came with the Prelude Main Relay as well as the Cruise Control unit, the Ludes fusebox had all the fuses needed. The ludes engine and dash harnesses had all the connectors needed to put the map sensor box back together on the CB7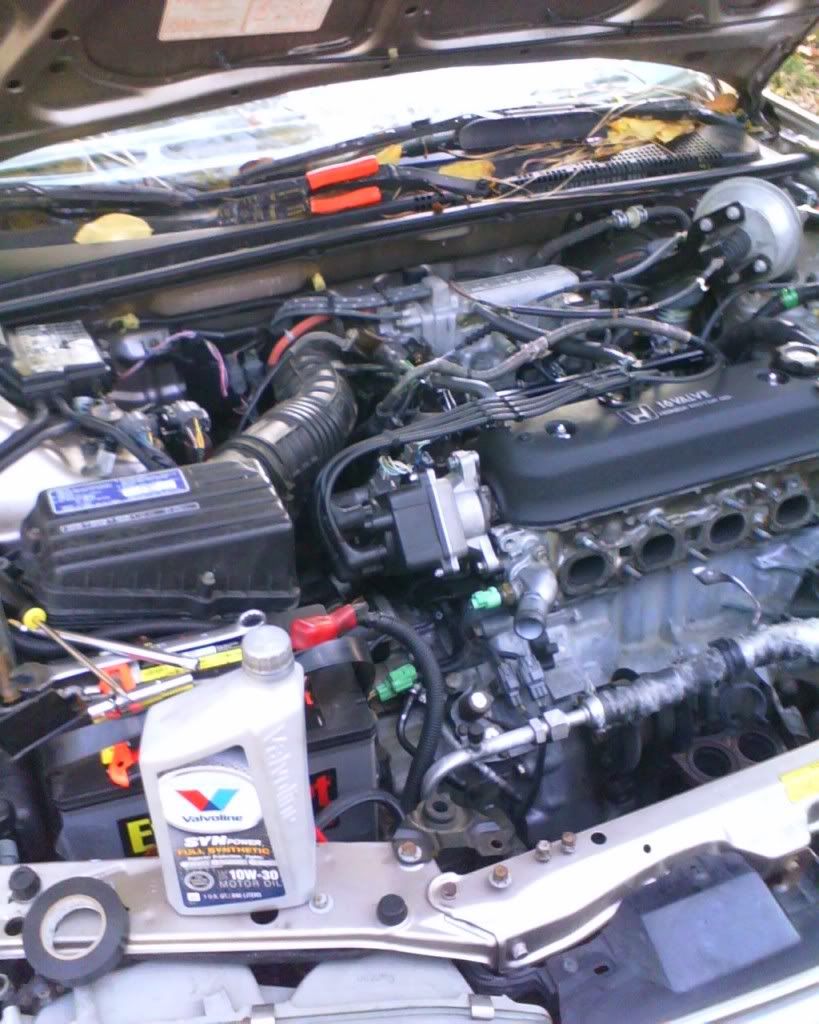 Oh but this is CB7Man, you think hes done? Now we put the Legend Sedan lip on her, install the OEM foglight kit, install a small system, and start to replace the ripped leather seats.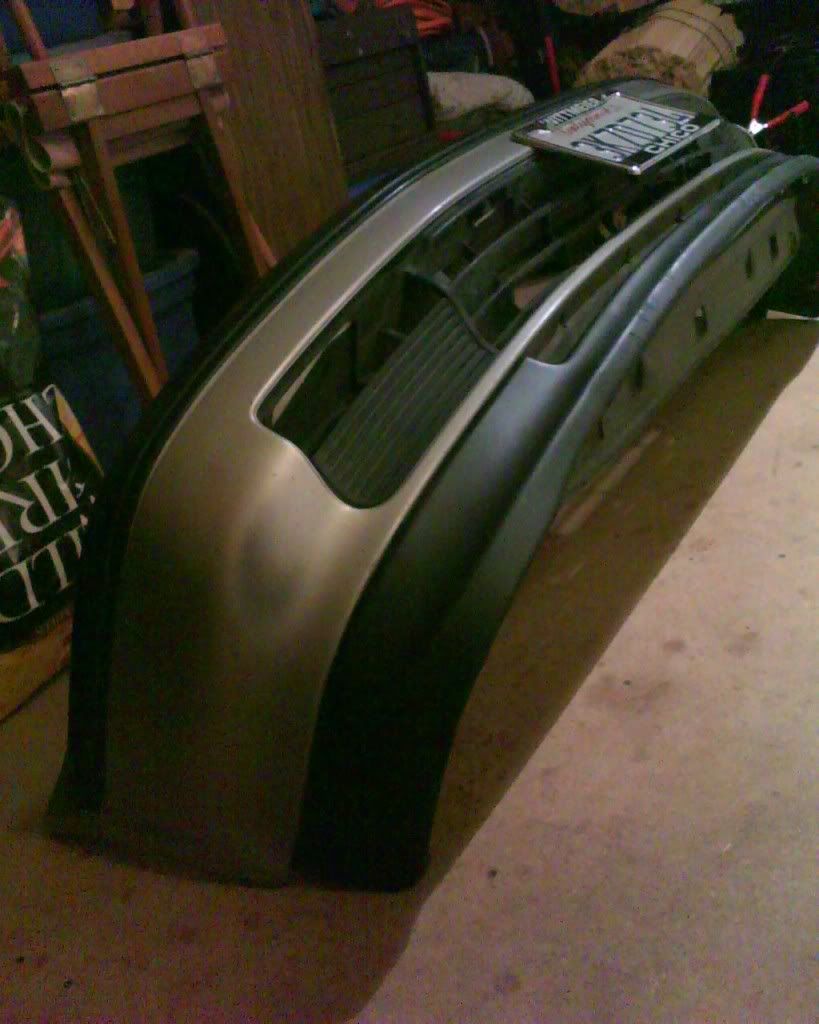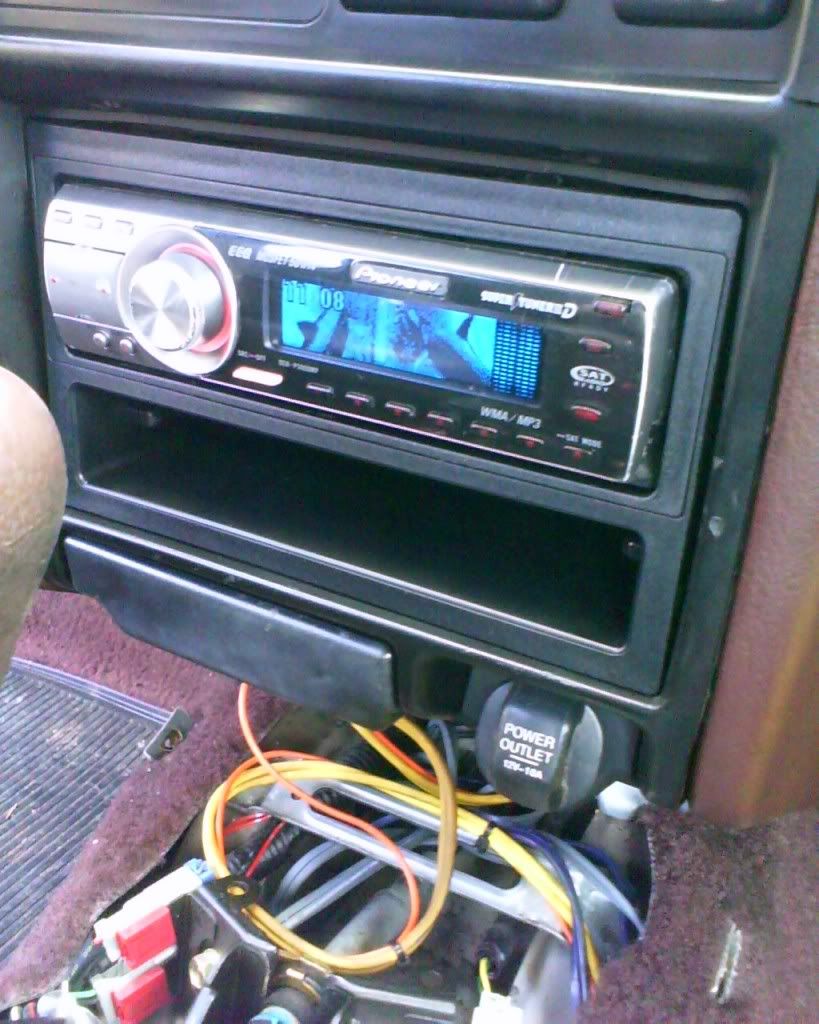 3 more months pass until CB7Man has enough money then he gets robbed by the CA DMV, but its well worth it. Finally after 10 YEARS this CB7 hits the road and gets its first tank of gas.
Now she has a loving home, and enjoys every minute!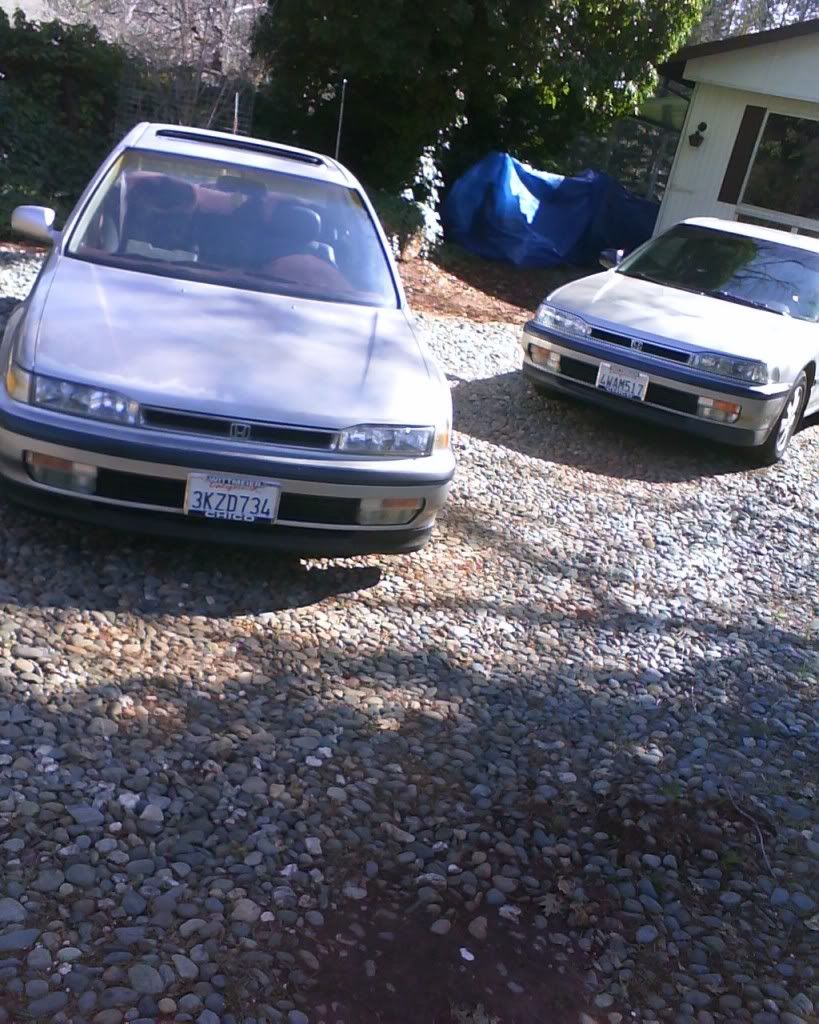 Engine: F22A4 Block with F22A6 head, F22A4 4-2-1 steel header, F22A1/4 Intake Manifold, PT3 ECU.
Suspension: Totally Original
Interior: Left Unchanged
Exterior: Acura Legend Sedan Lip, OEM Foglights, Custom sun fading
Audio: Burnt out Pioneer DEH-5800MP head unit with Pioneer 2 channel amp running all 4 Pioneer speakers
Future plans: HID Kit (So she can look like my coupe

) 1-Piece headlights, Paint Job, V6 Swap with 6 Speed Manual
If you've ever watched the progress on my Coupe you KNOW the future plans HAPPEN