Update Page 12
Engine
Stock to the bone
Automagic
Exterior
Legend Coupe RS Lip
92-93 One Piece Headlights
OEM Flushmount
Red Vinyl Taillights
Dummy Antenna
G Square Grille (Replica)
Hood Bra
CD5 Sideskirts
CD5 Front Mudflaps
Interior
Rally Wink Mirror
20 Percent Tint
CL rear leather seats
Suspension/Wheels
Volk Racing Superfine Mesh
16x7 +20
16x8 +20
Nexen Tires
195/50/16
Megan Racing Adjustable Coilovers
Audio/Electronics
Pioneer Head Unit
Infinity Kappa 6.5"
Pioneer Components 6.5"
Viper Alarm
HID's 4300k
Future Plans
Axles and Motor Mounts
2011-2012
2010-2011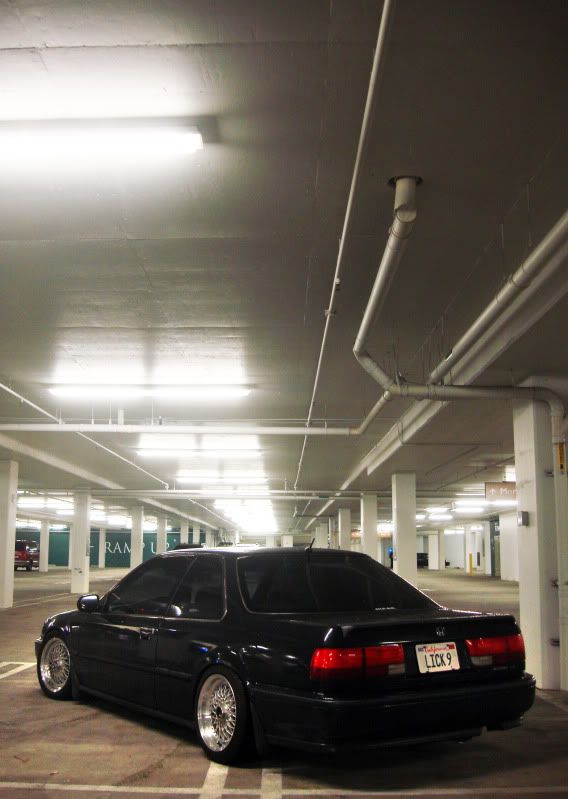 2009-2010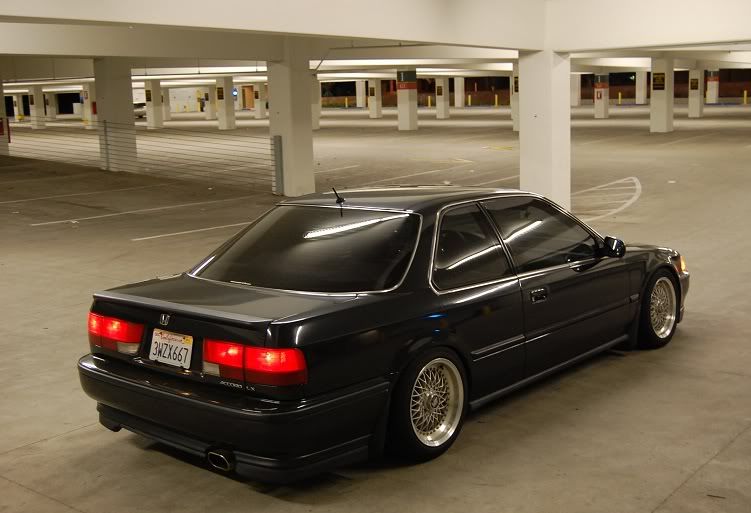 2008-2009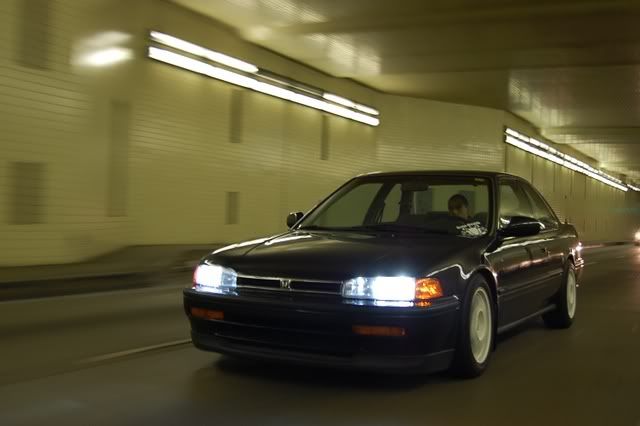 Well guys there you have it, my pride and joy. Yes it's really slow, but I am not a speed type of guy. I just wanted to make this childhood dream look like a mean cruiser. I am not sure if I accomplished that through other people's eye, but it's good enough for me. I got this car about a year ago from a coworker who helped me out after my 240SX got stolen. I paid a high price for it, but I didn't mind because it came with a fat stack of maintenance papers, and a fairly recent paint job. I don't know what else to do to this car except for an H22 swap, but I don't have the money to put that in now because I want to continue to put myself through school. I really enjoy browsing through this site and reading whatever catches my eye despite my lack and willingness to post. My car would be nowhere near what it is now without you guys. Thanks for the information, and thanks for looking.