So I've made a MRT before but I didn't do it right and so I decided to make a new one. But since then, my cb7 still doesn't look that great..but looks aint got to do it for me, though it would be pimp!...so I'll work on the dress up now...
This cb7 was in the family since 93', always rode in the backseat as the little kid while the parents jammed to Soft rock of the 80s and 90s. Once high school hit, I began hating the cb7...it was the car i didn't want to learn driving manual when i was 16...but i did. And damn, i'm glad i did...it opened my eyes to feel and realize the power of the F22 it had. Eventually like any car, it starts to crap out. After using so much money to fix the F22 at around 196K miles, it was time to just finally settle for the H22A. Fckin A'...drive's smooth and strong!
anyway here's my current setup on the cb7...
Engine:
-JDM H22A
-Stock F22 5spd Tranny
-P13 ECU
-Red Top Optima Battery
-NGK sparkplugs/ (blue)wires
-SRI w/Injen heat shield
-Ebay N1 Exhaust
-10W-30 Royal Purple
-P/S
-A/C (in progress)
Interior:
-OEM shift boot/knob
-OEM steering wheel
-OEM seats
-OEM cupholder
-Integra White Dash Clock
-Yeaman's Short Shifter
-Crappy old tint
Exterior:
-Panda w/ "Pearl" white paint
-Red/Clear Tails
-JDM one piece headlights
-Stock wheelies at front/aftermarket at back (2 other stock tires are bad)
-OEM Mudgaurds
-Non-JDM Window Visors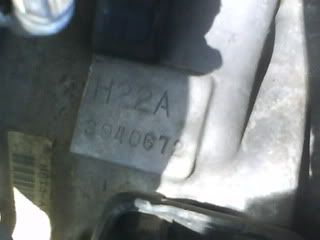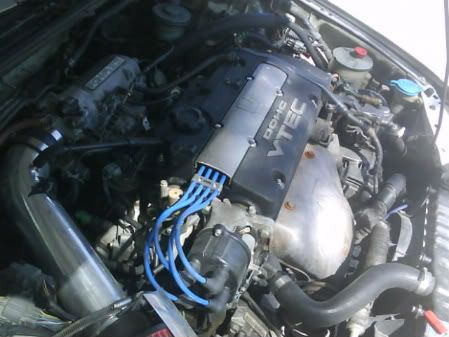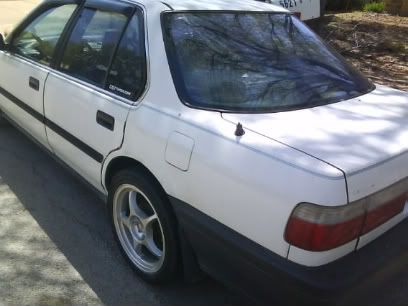 this is all for now...
Future Plans EXTERIOR....
-Keep Clean
-Pearl White paint job
-Fix dent
-Install OEM fogs
-Install OEM Sidemarkers
-New Tires
-Blizzshade
-Legend Lip
-CD5 rear lip
-Blackhouse jdm 1pcs w/yellow highs
-HID w/retro projectors
-CF hood/trunk
Future Plans ENGINE....
-H22 Tranny
-Lighter Flywheel
-H23 IM
-Bisi Header
-Header Wrap
-Red top valve cover
Future Plans OTHER....
-sig
-Decide whether Hood Bra or just save for the CF hood
-Bomz or Apexi exhaust system
-More to develop.