can u see the cb7? ----last track day, vid coming up soon.
the progress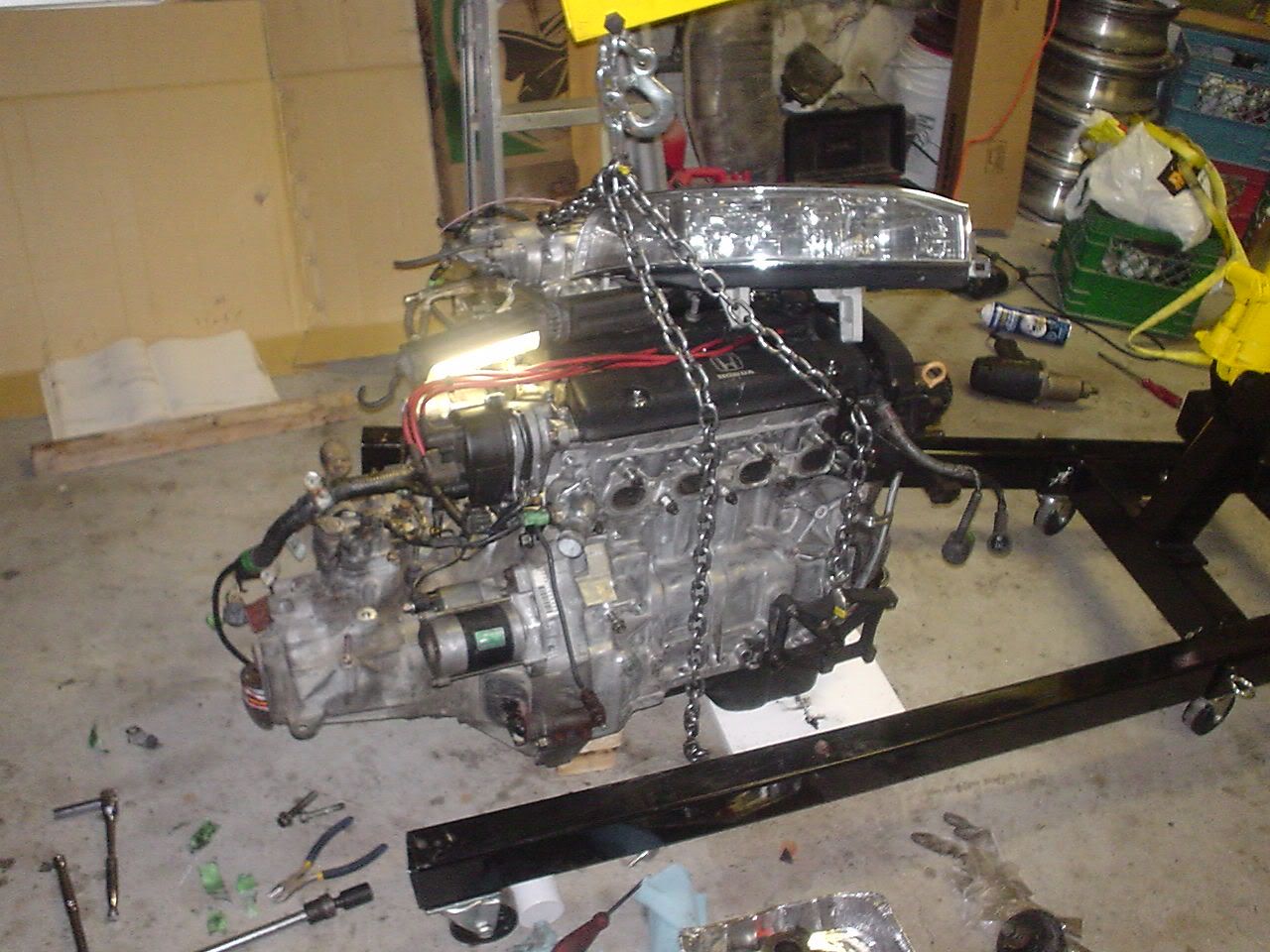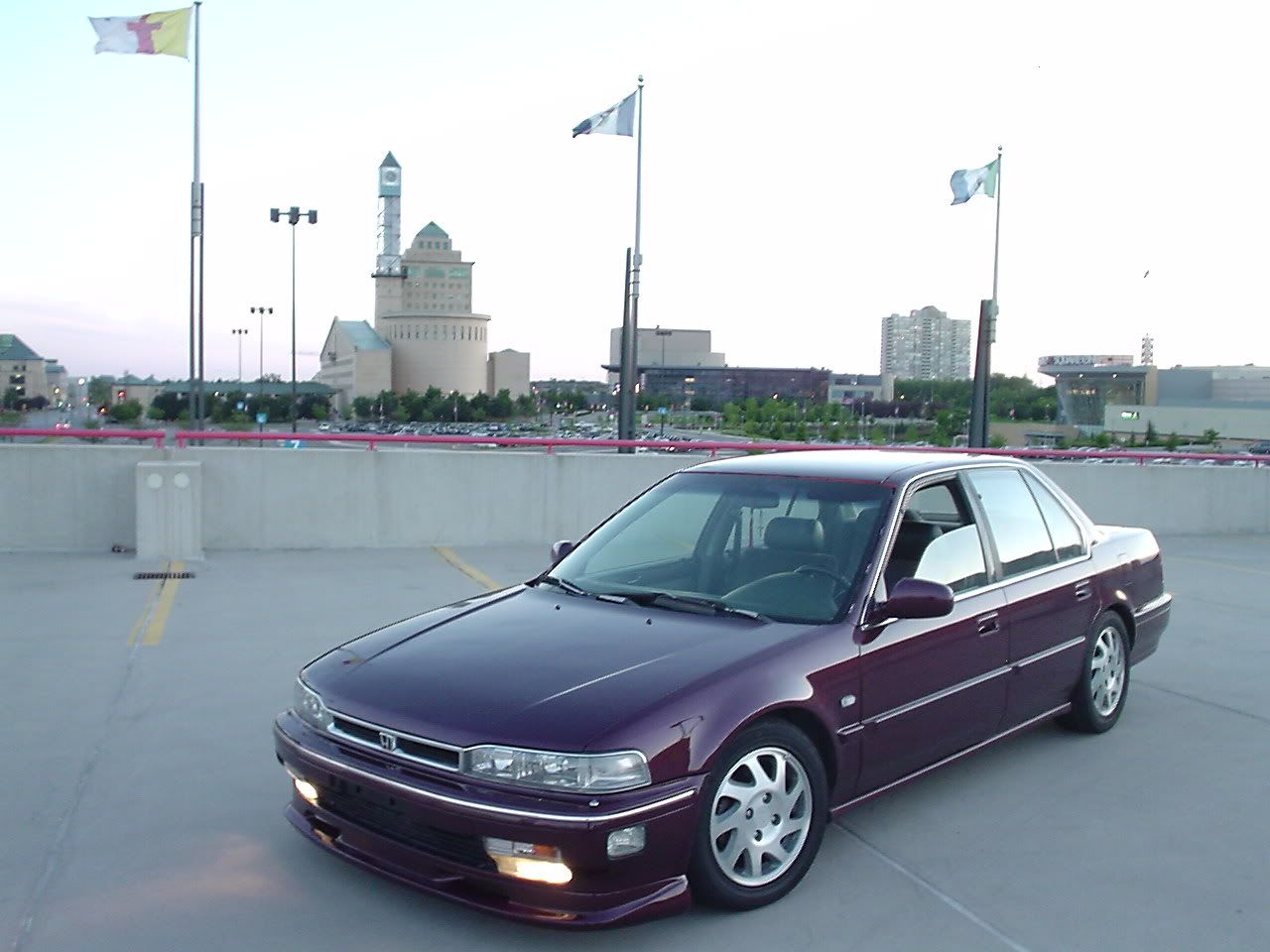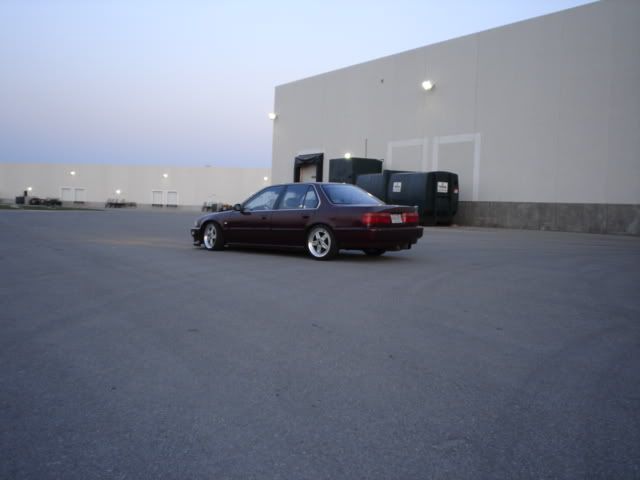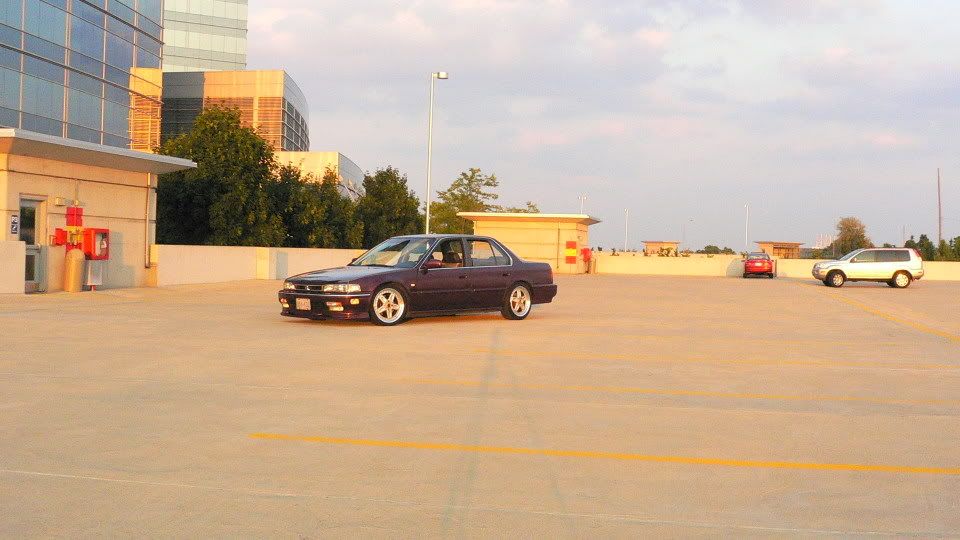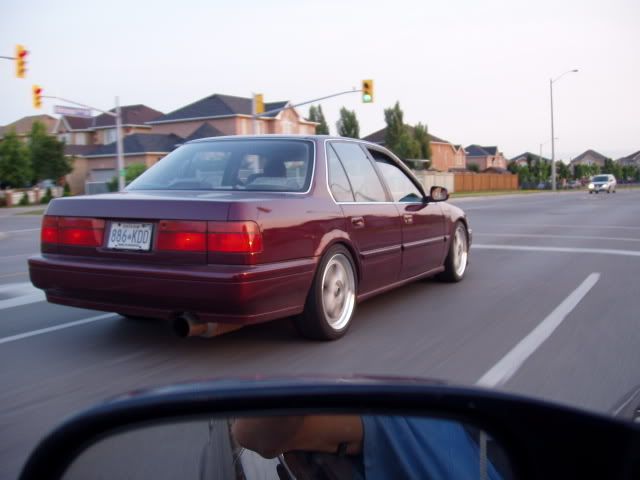 NEW MODS:
rear disc conversion and accord wagon front brakes
sway bar
RA1's on 92 srv rims


asking my isp if they can get the other shit back up
1990 ex (cad version)
5 spd
under hood
JDM f22b w/ f22a1 tranny (H2A5???)
h22 throttle body (same crap)
generic intake
generic strut bar
DIY oil catch can
apex dunk catback with high flow cat
dc sports 4-2-1 ceramic header
mugen (style???-might be real)oil cap
ghetto ass tach
jdm vin tag
dynagrid GR2 battery (probably some cheap jdm brand---off a jdm bb6)
wheels/suspension
tokico illuminas on c2 coilovers (might be the same as crappy e-bay coilovers)
srv rims on 205/55/15(bridgetone grid II/falken azenis)
volk racing c-v pro 215/45/17 (17x7.5 w/ 45offset)
exterior
2.0 s.i jdm front clip
-jdm headlights
-jdm bumper
-jdm fogs (w/ DIY custom piaa harness)
-jdm intersection lights
-jdm bumper pole
-jdm annoying horns
xenon cb9 lip
redout rear tailights
painted moldings
shaved emblems
"ninja styles" gen 1 teg dohc emblem
r91p 1996?? acura tl paint -RED GARNETT METALLIC
interior
jdm? momo race -not stitched w/o bezzel w/ momo a corse horn
generic pedals
acura legend adjustable leather headrests
razo (+ 80 hp) cell holder lol
g2 teg shift boot w/ type r style knob
center console w/ armrest (i dont know why these are JDM to some people, i got mine from a wrecked 90 lx)
future plans:
none,
i'm done with it.