Decided to make a members page. That is all...
I wanted to build a car that you don't see around all the time. I wanted to be different. I wanted people to look at my car as I drive by and have them snap there head back to look at it again. I know that there are other Accords out there as well. My goal is to have one of the top 10 cleanest CB7 in Minnesota.

Although I'm not one of the top 10 yet, I hope to get there one day.
Honda Accord
year:
1990
model:
DX
style:
coupe
tranny:
manual
color ext:
Pheonix Red
color int:
black/grey
Heart:
JDM H22A Type S (220hp)
P28 skunk 2, 5700 vtec 9500 rev limiter
DC ceramic headers
Apexi WS2 exhaust
Magnaflow high flow Cat
generic intake
Gear Speed F22 LSD Transmission
OBX LSD
ACT Pro light flywheel
ACT heavy duty pressure plate
ACT street disk
suspension:
Tein basic coilovers
Ingalls front camber upper ball joint
Odyssey front 5lug
Odyssey slotted/drilled rotors
Odyssey oem pads
Accord rear disk conversion
Prelude Rear 5lug hub
ITR slotted/drill rotors
Reman rear loaded caliper's
Accord SE rear sway bar
DA 40/40 prop valve
shoes:
15x6 USDM Gunmetal Type R wheels
Red Works lugs
clothes:
92-93 front bumper
clear front bumper lights
USDM oem fogs fitted with lexus yellow caps
JDM intersection lights
EDM rear fog
red and clear tails
legend coupe front lip
generic sides
Sigma 129 rear lip
JDM 1 piece head lights
Vis fibur hood with locking hood pins
fibur mirrors
red H badges front and rear
Tunes:
Alpine head unit
boston speakers
accessories:
Trust shift knob
arm rest
fibur spark plug cover
Hella super tones horns
6k HID
35% 3M tint all around
NRG QR 2.0 with NRG steering wheel
NRG lock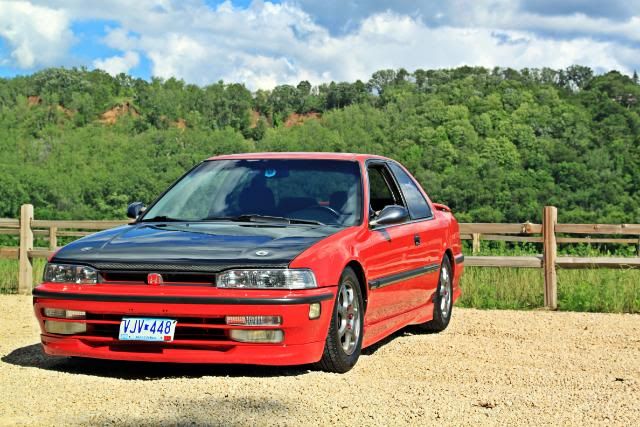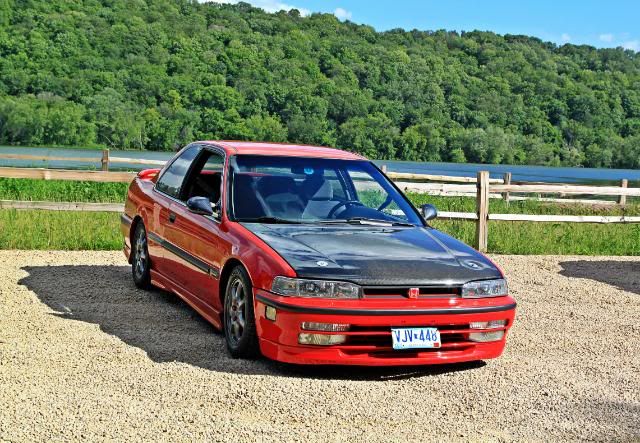 This is the driver behind the wheel. The beautiful woman next to that handsom driver

is the wife. She helped make it all happen. Without her letting me have my way, this car would have never been built.